Ultimate keto Christmas roast dinner with sides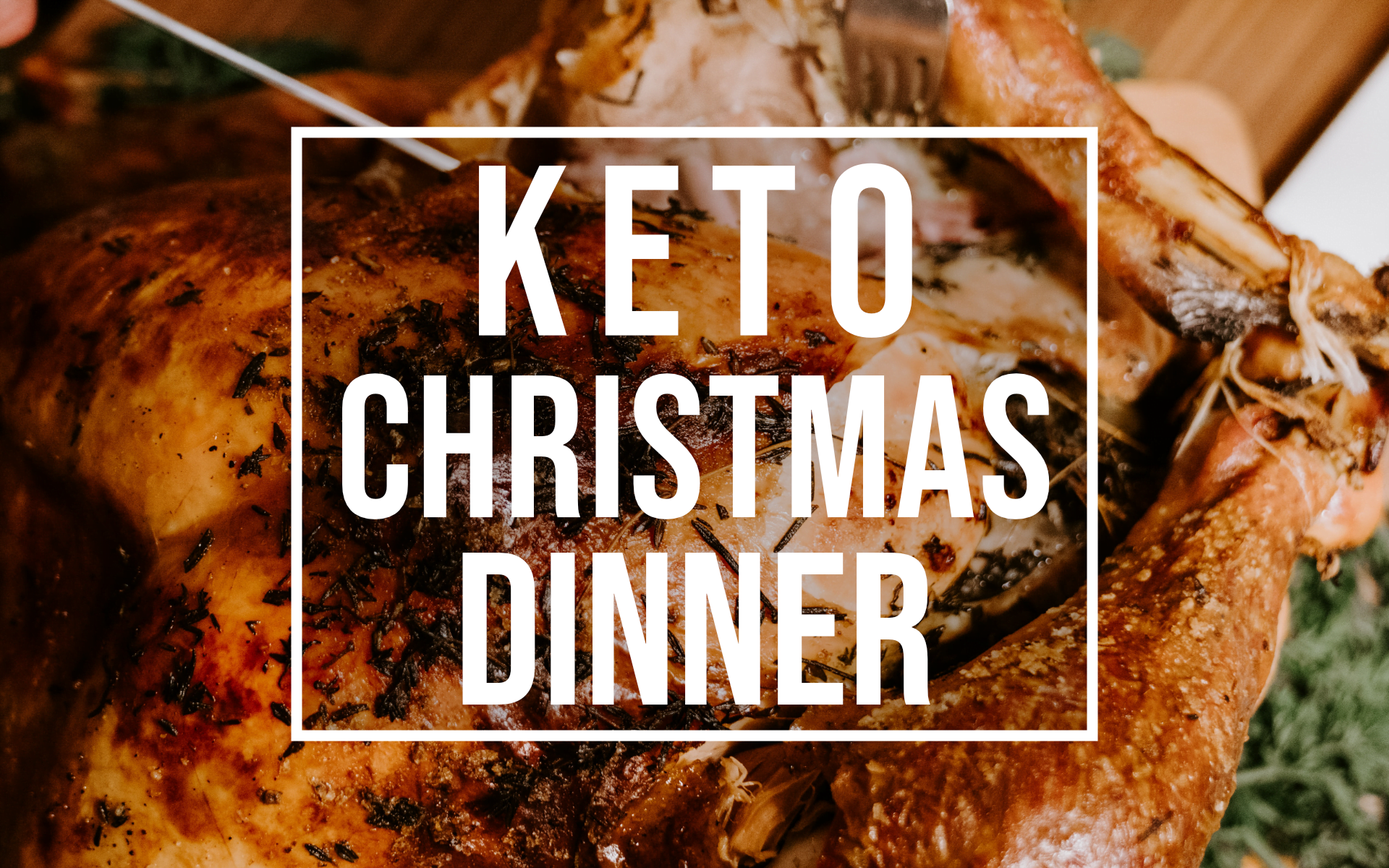 So you're keto and it's nearing the festive season. You've got two options, either take a break and enjoy a carb heavy day or try your hand at making the ultimate keto Christmas roast dinner!
Traditional Christmas roast dinner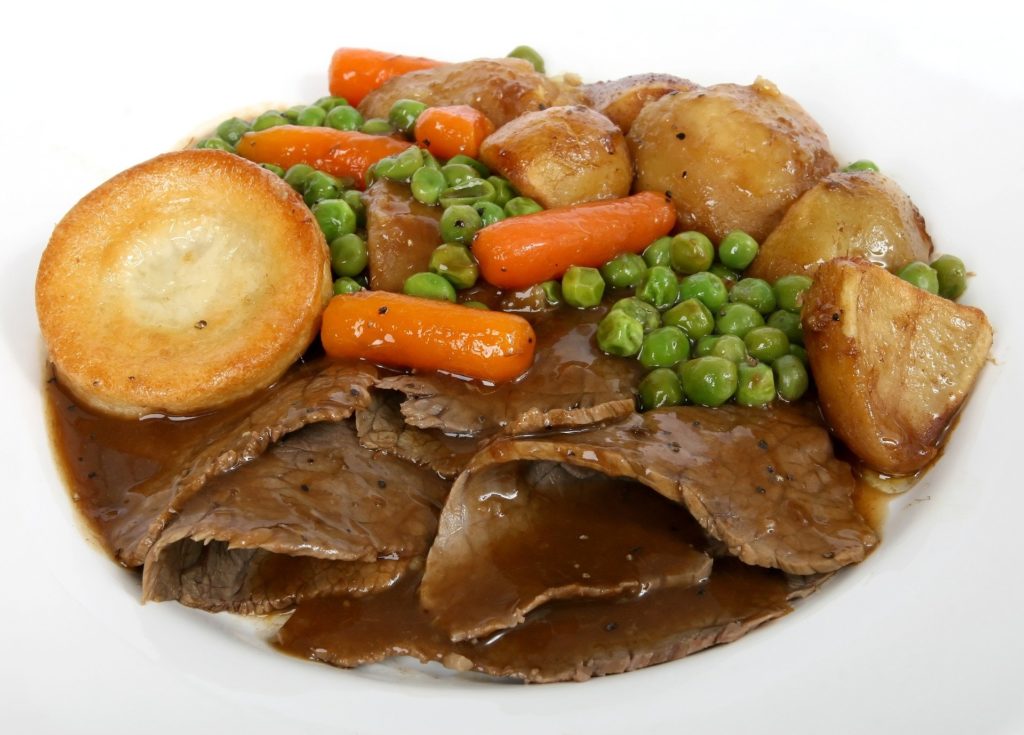 It's cold outside and after a morning of opening presents and counting how many Lynx Africa sets you now have, it's suddenly time for dinner!
When you think Christmas food, most would say a big roast dinner is their go-to choice. However, a lot of the sides are carb heavy and not keto-friendly such as:
Roast potatoes and parsnips
Stuffing
Peas and carrots
Gravy
Yorkshire puddings
Condiments – cranberry, mint jelly and most others
But all is not lost, there are plenty of alternatives that can turn a traditional roast into an amazing keto Christmas roast dinner!
Disclaimer – This post contains affiliate links, meaning, I recommend products or services I've used or know well and may receive a commission if you purchase them too (at no additional cost to you).
Keto Christmas dinner breakdown
For the ultimate keto Christmas roast dinner, we're going to need to breakdown all the components and replace any carb heavy sides with suitable keto-friendly alternatives!
Luckily, I've done the hard work for you. All you need to do is source the ingredients and get cooking, though arguably that will still be some work!
Meat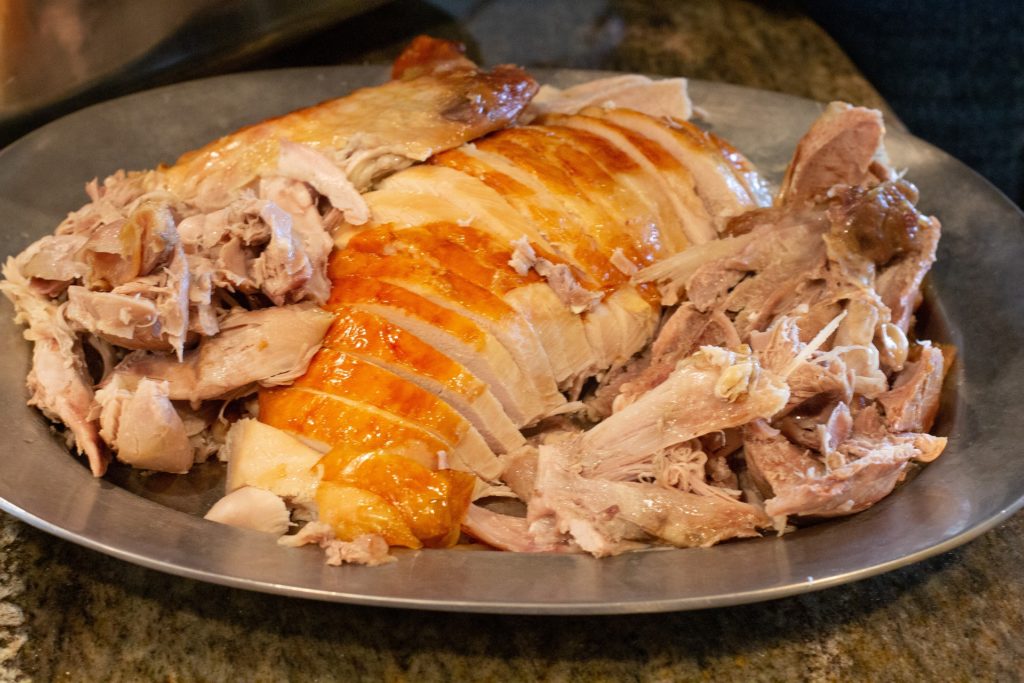 Meat, the main attraction that everyone fights over at the table. Pretty much all meat is keto-friendly from the traditional turkey, all the way to beef, goose and lamb. Just watch out for any that contain stuffing as that won't be keto-friendly.
If you want a simple, easy to prepare option, why not pick up a turkey crown? Its already had all the giblets removed and you just get the best part (all the white meat)!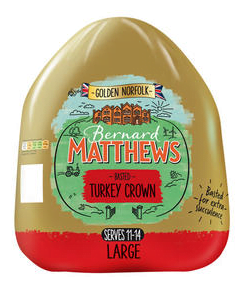 Most supermarkets sell both fresh and frozen ones, with Iceland currently selling a frozen crown at a very good price. Check out the product page here.
Vegetarian option – Red cabbage steaks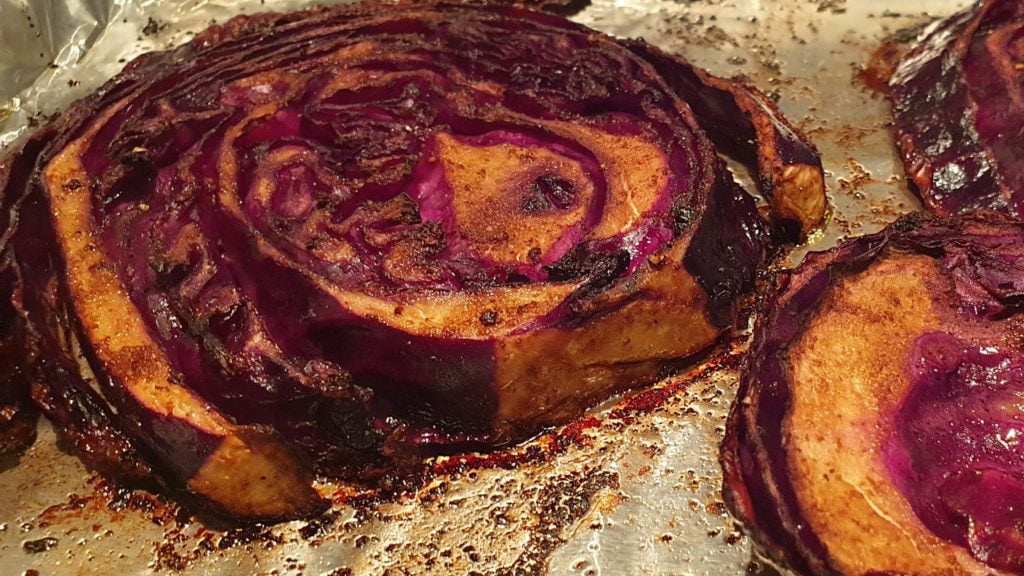 If you or some of your dinner guests are vegetarian, then a great alternative is roasted red cabbage steaks with a balsamic glaze. They are super quick to prepare and taste amazing with a sweet, tangy flavour.
Check out our keto red cabbage steaks recipe for easy to follow instructions.
Roast "potatoes"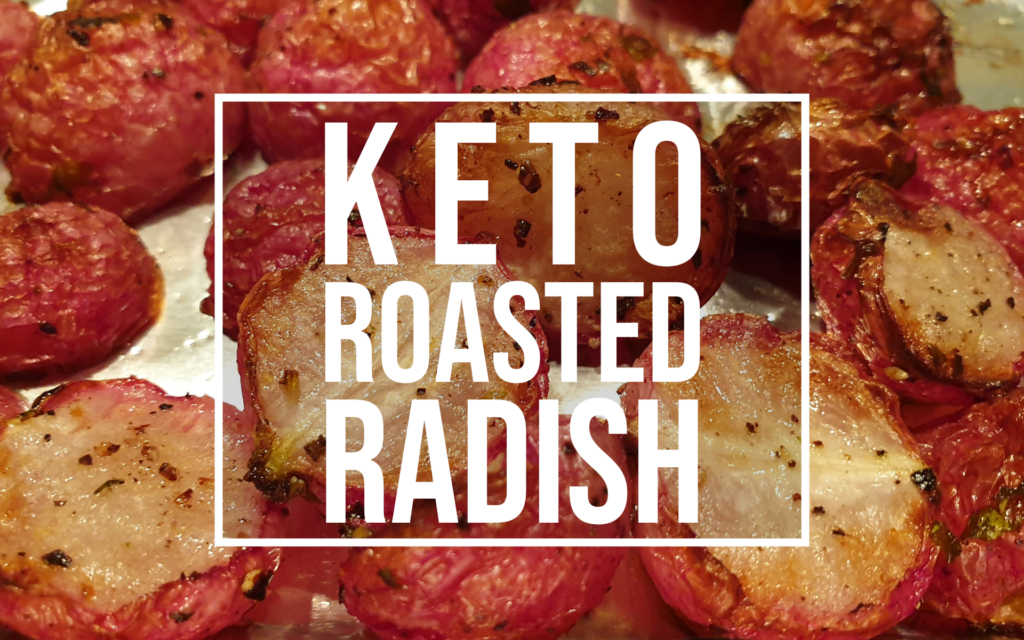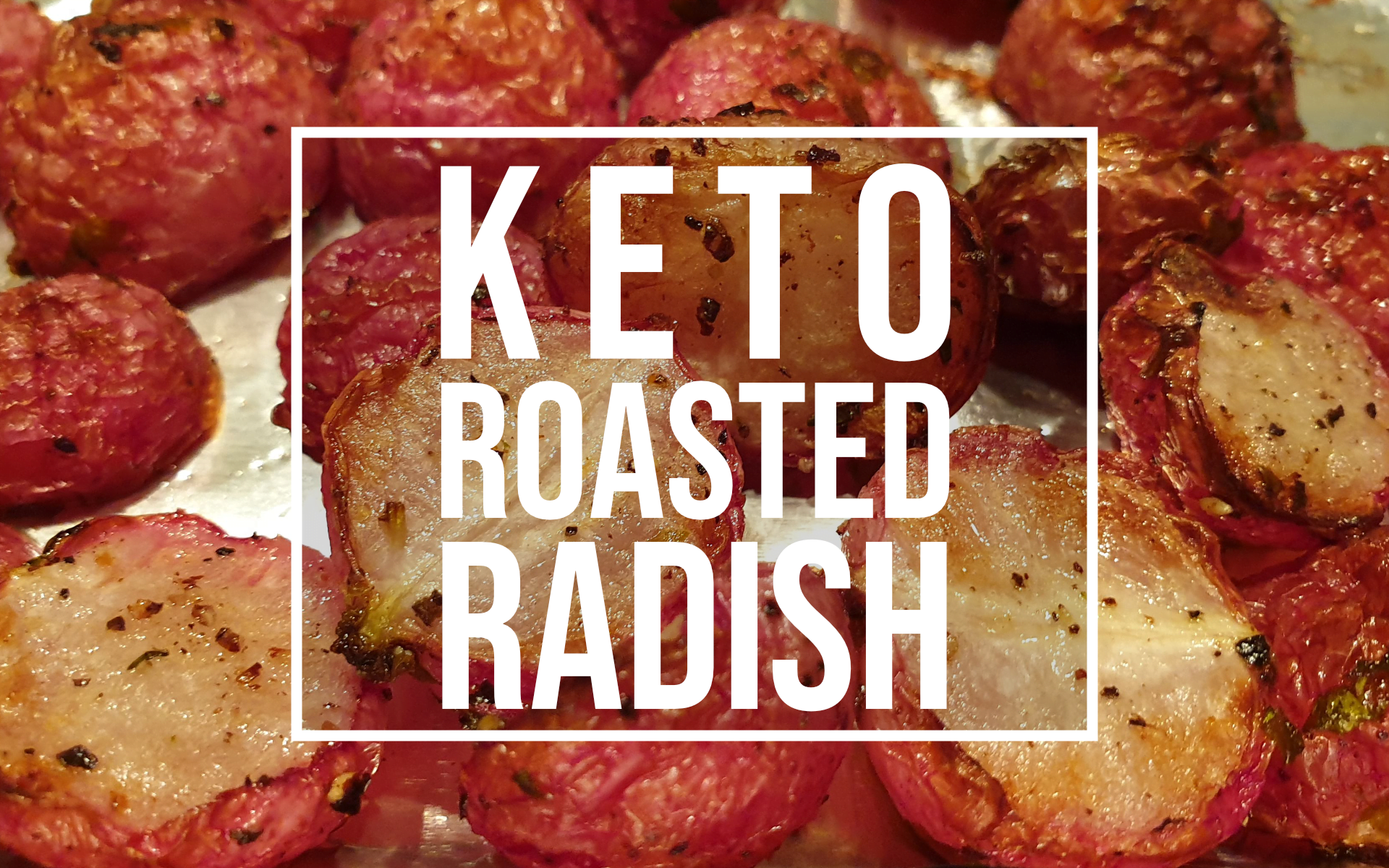 Personally, roast potatoes are the close runner up for the best part of the meal (behind meat). Fluffy on the inside and crispy on the outside but sadly they are about as non keto-friendly as they come.
Luckily, two great alternatives work amazingly as roast potato substitutes:
Celeriac
Celeriac is a root vegetable that is seriously low in carbs and somewhat mimics the shape and texture of the potato. In the past, we've made celeriac fries and today you can make them into roast "potatoes".
Check out Keto Vegetarian's Roast Celeriac with Garlic & Thyme recipe.
Available at: Asda / Sainsbury's / Tesco and more
Radishes
Winter radishes (the red ones), are cheap, bountiful and can be cooked to resemble little roast potatoes. While they are small, they taste great and can either act as a complete potato replacement or complement the celeriac.
Check out our keto roasted radishes recipe for the list of ingredients and steps!
Available at: Asda / Sainsbury's / Tesco and more
Pigs in blankets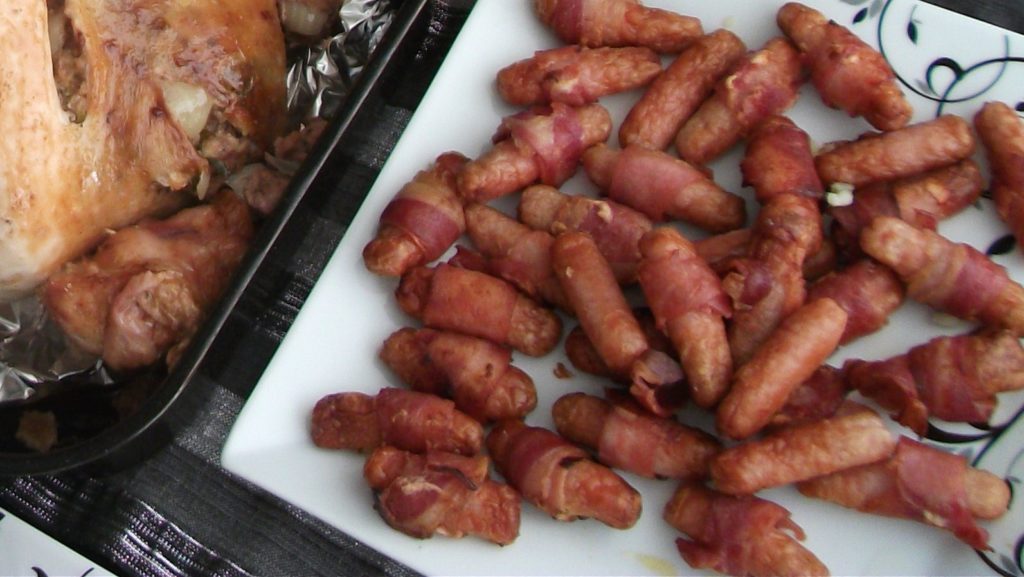 You might think that sausages wrapped in bacon are already keto-friendly. However, most sausages are full of carbs due to the bulking ingredients used like Rusk and breadcrumbs.
While you may find some ready-made pigs in blankets that are low carb (check the nutrition label), it may be easier to make your own. All you need are some low carb sausages and some streaky bacon.
Check out our selection of the best low carb sausages for ones you can pick up in most UK stores. As for the bacon, any smoked or unsmoked streaky bacon will do!
Alternatively, there are some ready-made ones that are reasonably low carb.
Available at: Asda / Sainsbury's / Tesco
Braised red cabbage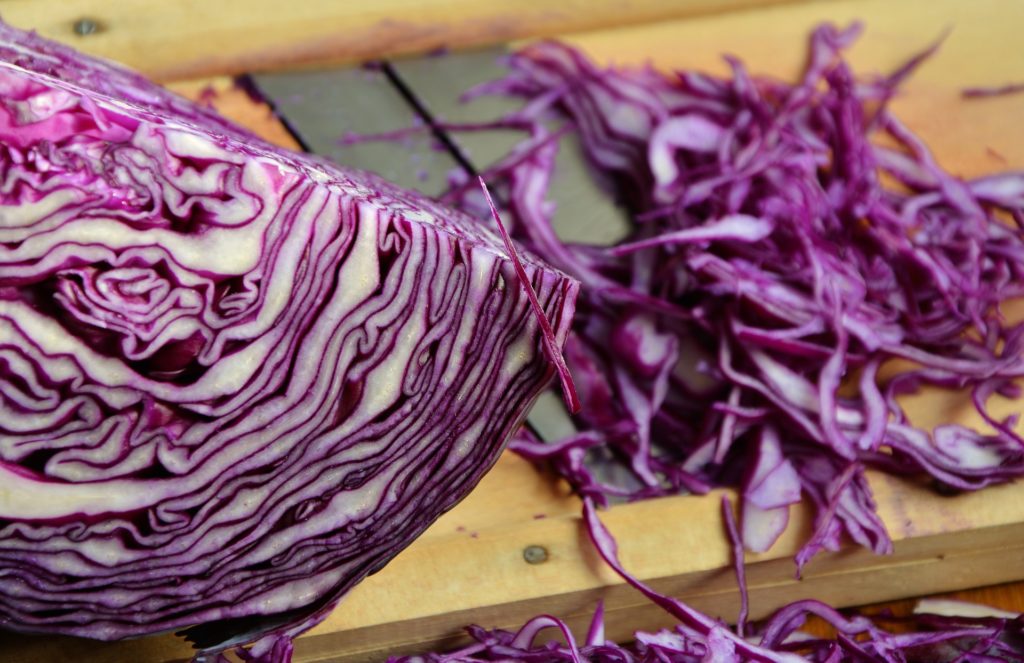 Red cabbage slow cooked with a sweet and spicy flavour. It makes for a perfect side dish and adds a splash of colour to your plate.
You can find it ready-made in most supermarket fridges. However, most are sweetened with sugar which can seriously increase the carb count.
Admittedly, making your own braised red cabbage is incredibly simple. Generally, I follow Carb Manager's Low carb braised red cabbage with bacon recipe. However, I do make a couple of tweaks:
Omit the bacon (if you're having pigs in blankets) and onion.
Add sweetener – I tend to add a tiny amount of powdered sucralose to sweeten the dish. Although, powdered Erythritol or liquid stevia also works.
Sprouts with bacon & garlic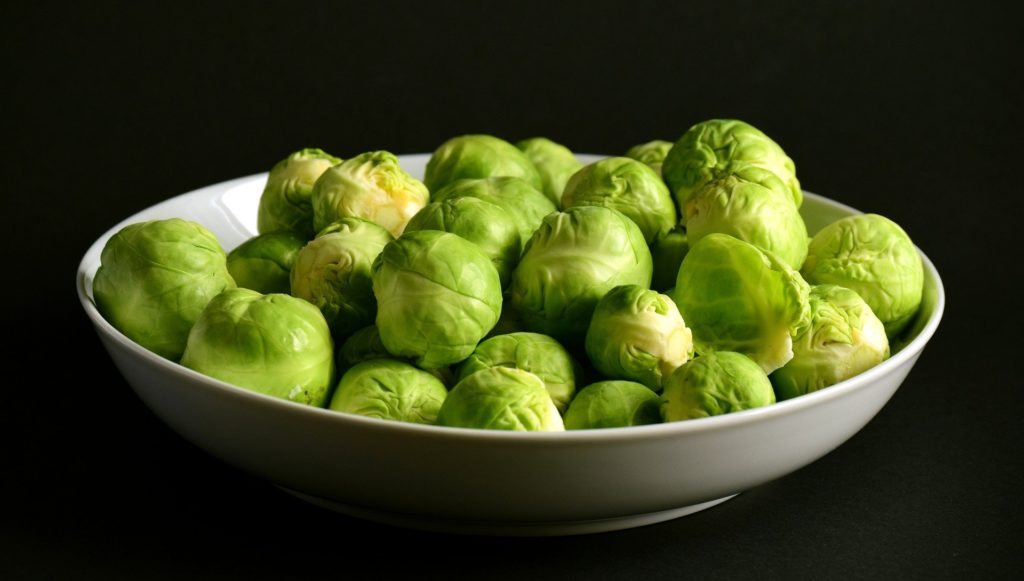 Do you remember eating sprouts that had been boiled to death? Well, what if I told you that sprouts are lovely, so long as you cook them right?
While you can just boil them, there is a better way and that is in a pan with butter, garlic, bacon and some stock!
Ruled Me's Garlic and Bacon Brussels Sprouts recipe is perfection personified. Whenever I make this I struggle to not eat them while I'm cooking everything else!
Available at: Asda / Iceland / Sainsbury's / Tesco and more
Broccoli
Broccoli is already a low carb keto-friendly vegetable with only 4g of carbs per 100g serving. You can either pick up a bag of frozen florets or a fresh head at any supermarket.
As for cooking, boiling is fine just don't over do it! Alternatively, steaming is also good choice.
Available at: Asda / Iceland / Sainsbury's / Tesco and more
Cauliflower cheese
Is cauliflower cheese a traditional part of a Christmas dinner? Probably not, but it does taste good and is rather filling. Give it to your guests to fill them up, so they won't ask for extra meat.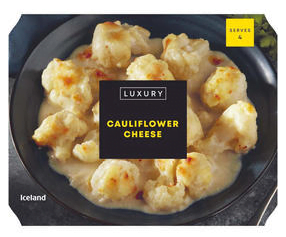 Many stores sell ready-made cauliflower cheese and some are actually keto-friendly. Try and aim for less than 3g of carbs per 100g.
As an example, Iceland's Luxury Cauliflower Cheese is only 2.8g per 100g!
Available at: Asda / Iceland / Sainsbury's / Tesco and more
Yorkshire puddings
Yorkshire puddings are just flour, eggs and milk, right? Well, yes, but that doesn't mean we can't make them keto-friendly!
All you will need are some easy to obtain ingredients, a whisk and a pudding/muffin mould tin.
Check out our keto Yorkshire pudding recipe for all the ingredients and steps.
Gravy
Most instant gravies are full of carbs and should be avoided while on keto.
If you've ever made gravy from scratch then you've probably either used flour or corn starch to thicken it. Of course, neither of those are suitable for keto but there are two alternative thickeners available – xanthan gum and gelatin.
Both work well as sauce thickeners and produce similar results. Personally, I prefer to use xanthan gum but that's mainly because it's quicker to prepare.
Check out Wholesome Yum's Low Carb Keto Gravy Recipe for gelatine and our beef gravy recipe for Xanthan gum.
Condiments
Our keto Christmas roast dinner wouldn't be complete without at least one condiment.
Related – check out our keto condiment guide for more ideas.
Cranberry sauce
If you're having turkey then the most common condiment is, of course, cranberry sauce.
Sadly, that is usually extremely high in carbs and just isn't keto-friendly. However, if you have time (& patience), try out Wholesome Yum's low carb sugar-free cranberry sauce recipe which uses Erythritol as the sweetener.
Mint sauce
Mint sauce goes perfectly with roasted lamb and is actually pretty simple to make.
Check out My Food Temple's Natural mint sauce recipe for instructions. As always, I do have a few small tweaks that turn this into a perfect keto condiment:
Add about a tablespoon of Erythritol for sweetness to counteract the tartness of the vinegar.
1/4 tsp of Xanthan gum – helps to thicken the sauce, just be sure to whisk it thoroughly.
Mustard
Having beef? A nice mustard can compliment it perfectly. Whether that be a strong English mustard or a French Dijon. Both have a nice level of heat which brings out the flavour of the meat and side dishes.
Check out our keto mustard guide for product recommendations.
Conclusion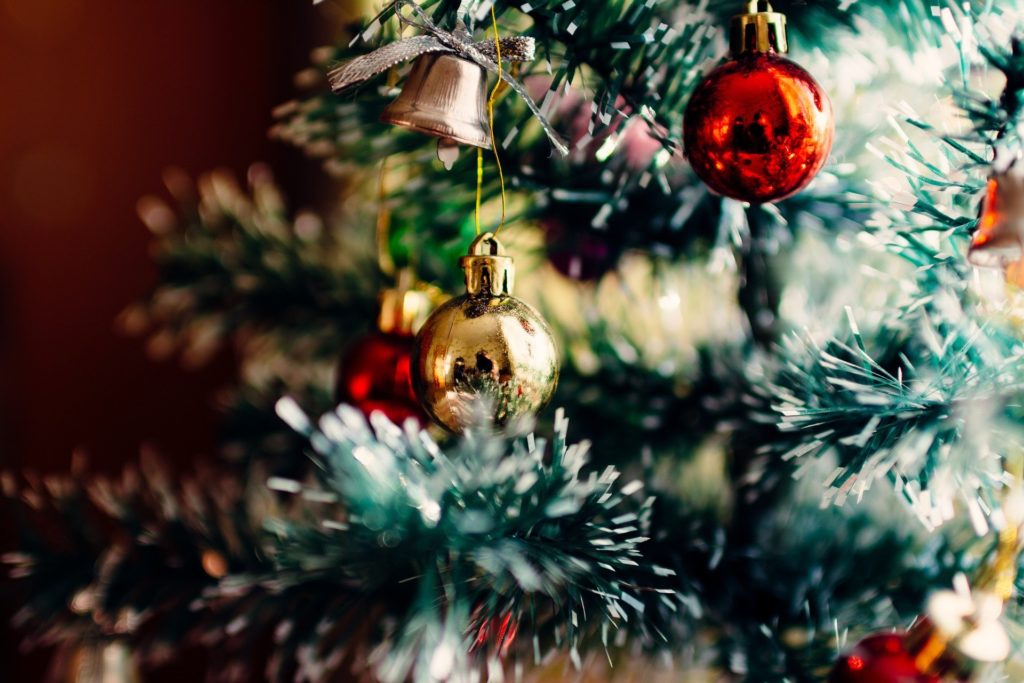 Hopefully, this guide has given you some ideas on how to make your Christmas roast dinner keto friendly!
However, don't fret if you go over your carb allowance for the day. It's a special time of the year and just enjoy it with your family and friends!
Oh, and be sure to cook too much. That way you have left overs for boxing day and beyond! Frying up some celeriac roast potatoes with sprouts and bacon is a perfect lazy keto lunch.
But wait, what about dessert? Well, you could keep it simple with some jelly and double cream. Both of those are seriously low carb and very easy to prepare.
Alternatively, if you want to go all out, why not try Sugar Free Londoner's Christmas pudding recipe?