Best keto friendly fruit squash brands in the UK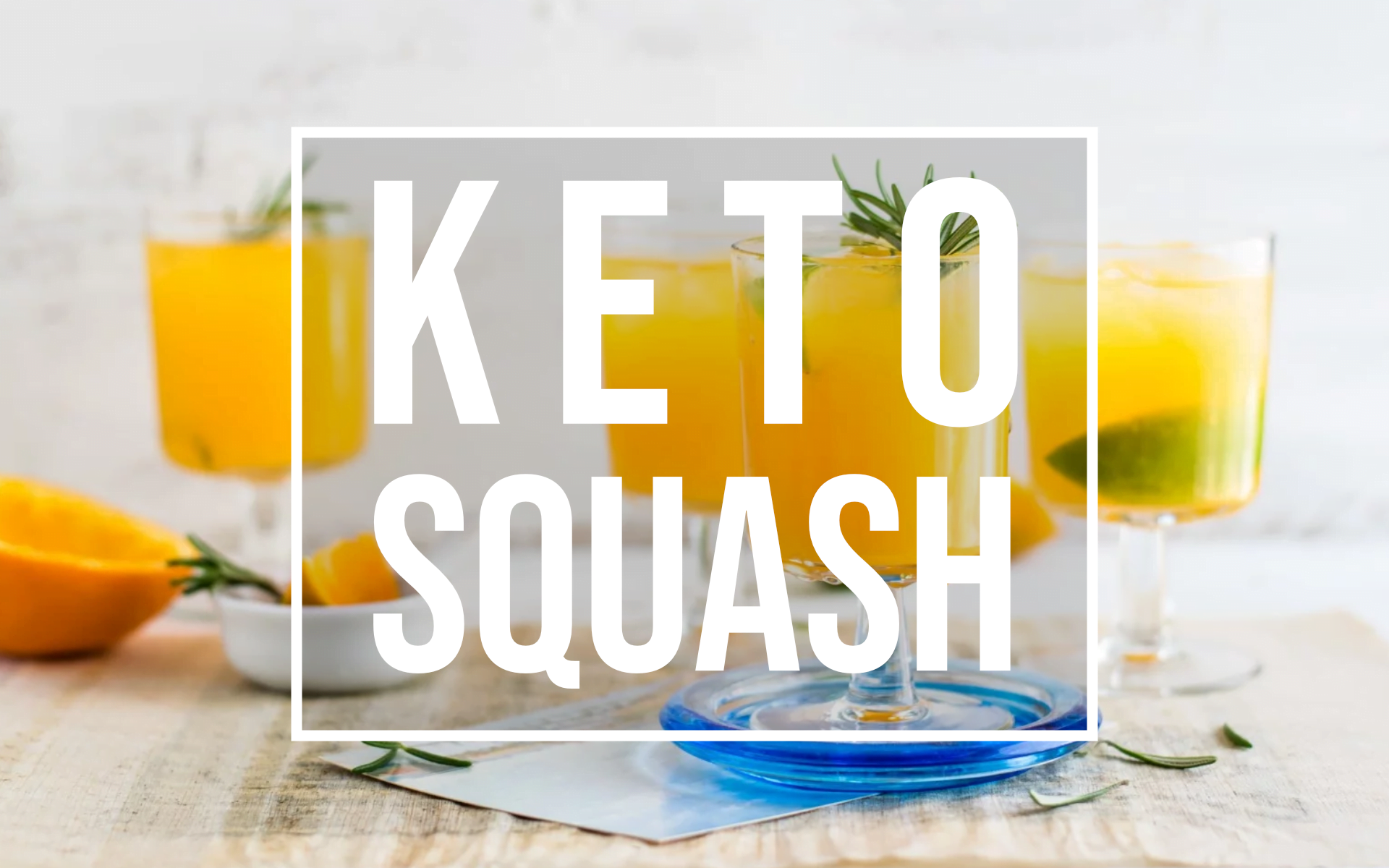 There are so many drink brands in the UK that sell cordials, squashes and diluted juices. However, many of them are loaded with sugar and are not keto-friendly. Luckily, there are a few fruit squash products that taste amazing and are safe on keto.
Not all squash is equal
Most drink brands sold in UK stores have their own range of products that can be added to water. You'll often see them named squash or cordial. The difference can be a bit confusing but it's generally accepted that squash contains at least 30% fruit, whereas cordial is normally between 10-15%.
Popular products
Most of the big brand popular squashes contain sugar, let's take a look at some of most common ones:
Wow, that is a lot of sugar! Admittedly I did choose the worse ones for dramatic effect. That being said, if you have two glasses (2 x 250ml serving) in one day then you would have exceeded your daily carb limit (normally around 20g).
Luckily, most brands now do sugar-free or no added sugar versions. However, you have to be careful, no added sugar versions still contain the sugar that occurs naturally in fruit. This can quickly add up, so always check the nutrition label.
Annoyingly, it' can be difficult to figure out the actual carb count as manufacturers tend to list the nutrition in serving sizes (when diluted with water). It would be so much easier if they just listed it per 100ml of concentrate but that may confuse the masses.
To make things easier we've gone out and looked at a range of popular fruit squashes sold in UK supermarkets and compared all the carb counts. Hopefully, this makes your choice a bit easier!
Note on sweeteners
The no added sugar versions commonly use a sweetener instead of sugar. Most are fine on keto but some are not great and can affect some people such as to cause digestive distress or spike their blood sugar (see our sweetener guide here for more information).
Recommended low-carb keto fruit squash
Take a look below at the lowest carb keto friendly fruit squash products sold in UK supermarkets and online.
Note on servings – the carb count is based on a traditional 250ml serving. For normal (non-double-concentrate) squash that is usually 1 part diluted with 4 parts water. Higher concentrated versions will vary depending on concentration.
Robinsons Fruit Squash
Robinsons is probably the most popular brand of squash and cordial sold in the UK. They sell a wide range of flavours and almost of all of them have a no added sugar counterpart.
They still contain sugar so be cautious and make sure you account for that in your daily carb limit.
Robinsons Fruit & Barley
Robinsons also sell many flavours mixed with barley, these tend to be higher in carbs at around double the normal flavours. While they can still be consumed on keto, it would probably be better to avoid them.
Robinsons Fruit Creations
Another range from Robinsons that is marketed towards adults and contains around twice the fruit. However, the carb count is still relatively low as sucralose is used as the sweetener.
Robinsons Squash'd
These awesome little bottles that pack a punch and are my go-to squash. Each bottle makes 20 drinks and can be carried anywhere. These are highly concentrated so a little goes a long way, the sweetener used is Sucralose which is generally fine on keto.
Price & discounts – They can be quite expensive but are commonly on offer and if you buy in bulk (online) it can be much cheaper. Amazon usually sells packs of 6 for under £9 (cheaper if you use subscribe & save feature).
Vimto
They sell a range of no added sugar versions, which contain only a small amount of total carbs per serving. However, they do taste particuarly sweet which may cause you to crave other sugary food (your mileage may vary).
Supermarket own brands
Most UK supermarkets sell their own branded squash that is usually manufactured in the same factory as all the others. That means that the carb count is similar (if not the same). Look at the no added sugar versions and always check the label before purchase.
Some products (many more flavours available) are listed below, the carb count is listed per 250ml serving. Most are also available in double-concentrated versions.
Asda
Sainsbury's
Their own brand range tends to be a little higher in carbs than other stores. This could be due to how they measure the total carb count (or something else). It's fine if you're only having one serving a day, otherwise, I would advise looking somewhere else.
Tesco
Conclusion
If you're just getting started on keto, then switching to no added sugar versions of your favourite fruit squash can be a great first step!
However, as you progress on your keto journey it might be a good idea to try and get to use to plain water. Many people have mentioned that cutting out sweet-tasting food and drinks has helped to break weight loss plateaus and curb carb cravings.