Keto Gravy Recipe – Delicious low carb beef gravy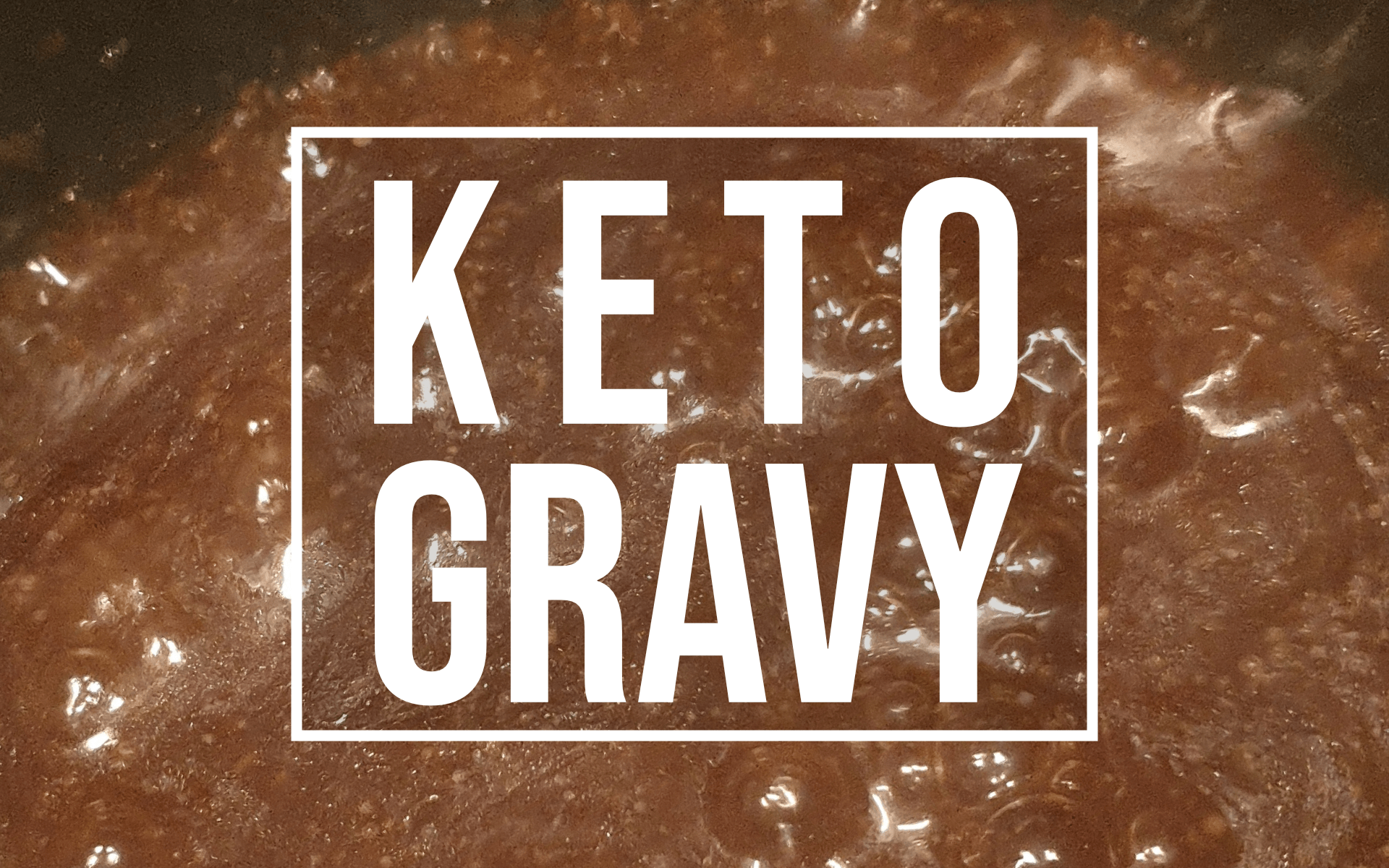 Planning a keto-friendly roast dinner? Then you need some proper gravy to go with it! Most store-bought instant or ready-made gravy is high in carbs. Luckily, our keto beef gravy recipe is both ridiculously simple to make and low in carbs at under 2g per serving (175ml)!
Are instant gravy granules keto?
Not really. Most instant gravy sold in the UK are full of carb-heavy ingredients such as potato starch, wheat flour, and sugar. These are used to thicken and flavour the gravy and usually result in about 60g of carbs per 100g (as sold).
Admittedly, you'll be using a much smaller serving (<20g) but that still contains quite a few carbs and with keto gravy being so easy to make it's better to not use it. However, if you're in a rush and have carbs to spare in your daily allowance (typically <20g per day), then go for it!
How do I thicken gravy on keto?
Most instant gravy uses a mixture of wheat flour, potato starch, and cornflour to thicken the gravy. All of these are basically pure carbs so of course, we can't use them to thicken our keto beef gravy.
Luckily, there are at least two keto-friendly ingredients that we can use to thicken our gravy, these are xanthan gum and gelatin.
In our recipe, we're going to use xanthan gum but you could use gelatine. I've tried both and prefer the gum as it results in a thicker gravy that tastes similar to normal instant gravy. Gelatine requires a bit more work and is also more expensive.
What is xanthan gum?
Xanthan gum is produced from sugar during the fermentation of grain using a bacteria called Xanthomonas campestris. This is where its name is derived from.
Xanthan gum is an effective thickening agent and stabiliser that prevents ingredients from separating. In normal use, only a small amount is required to significantly thicken a sauce. Usually, under 1tsp is sufficient.
As for carbs, it contains around 3% carbs per 100g (3g). The rest is mostly fibre (62g) and so is perfect for use in keto recipes!
Where to buy xanthan gum
You can find Xanthan gum in most UK stores and is usually either located in the baking aisle or free-from range. However, we thoroughly recommend buying it online as it is significantly cheaper when purchased in 100g+ quantities.
* also available at: Asda, Ocado, Tesco
Keto Gravy Recipe
Course: Sauces
Cuisine: British
Difficulty: Easy
Straight forward, no thrills keto beef gravy recipe that is low carb, super quick to make and tastes amazing!
Ingredients
350ml hot water (roughly 1 mug full)

1/2 beef stock cube

1/2 tsp xanthan gum

1/2 tsp onion powder (or granules)

1/4 tsp salt

Black pepper, to taste
Directions
Fill kettle with water and boil
In a mug (or measuring jug), add half a beef stock cube and boiling water
Mix until stock cube is fully dissolved
Pour the stock into a small sauce pan over medium-high heat.
Remove 2 tbsp of the stock and pour back into mug (or jug)
Add 1/2 tsp of xanthan gum to mug and mix until a jelly-like consistency is reached, it may take some time
Add jelly & onion powder to pot and whisk until combined and no lumps remain
Reduce heat to low and simmer for 10-15 minutes, or until desired thickness is reached
Notes
Serving – this serves about 2 people or 1 if you like a nice thick gravy! Adjust quantities as needed.
Nutrition Facts
2 servings per container
Serving Size175g
---
Calories15.35
Amount Per Serving% Daily Value *
Total Fat 0.51g

1

%
Amount Per Serving% Daily Value *
Total Carbohydrate 1.57g

1

%
Protein 0.2g

1

%
* The % Daily Value tells you how much a nutrient in a serving of food contributes to a daily diet. 2,000 calories a day is used for general nutrition advice.
Gravy dinner ideas
We all know that gravy goes perfect with a roast dinner but there are a few more dishes this keto gravy recipe works great with, including:
Toad in the hole – recipe coming soon
Steak and "chips" – celeriac or Mooli fries work well
Yorkshire puddings and meat – make the ultimate keto Yorkshire pudding using this recipe