Keto Roasted Balsamic Red Cabbage Steaks Recipe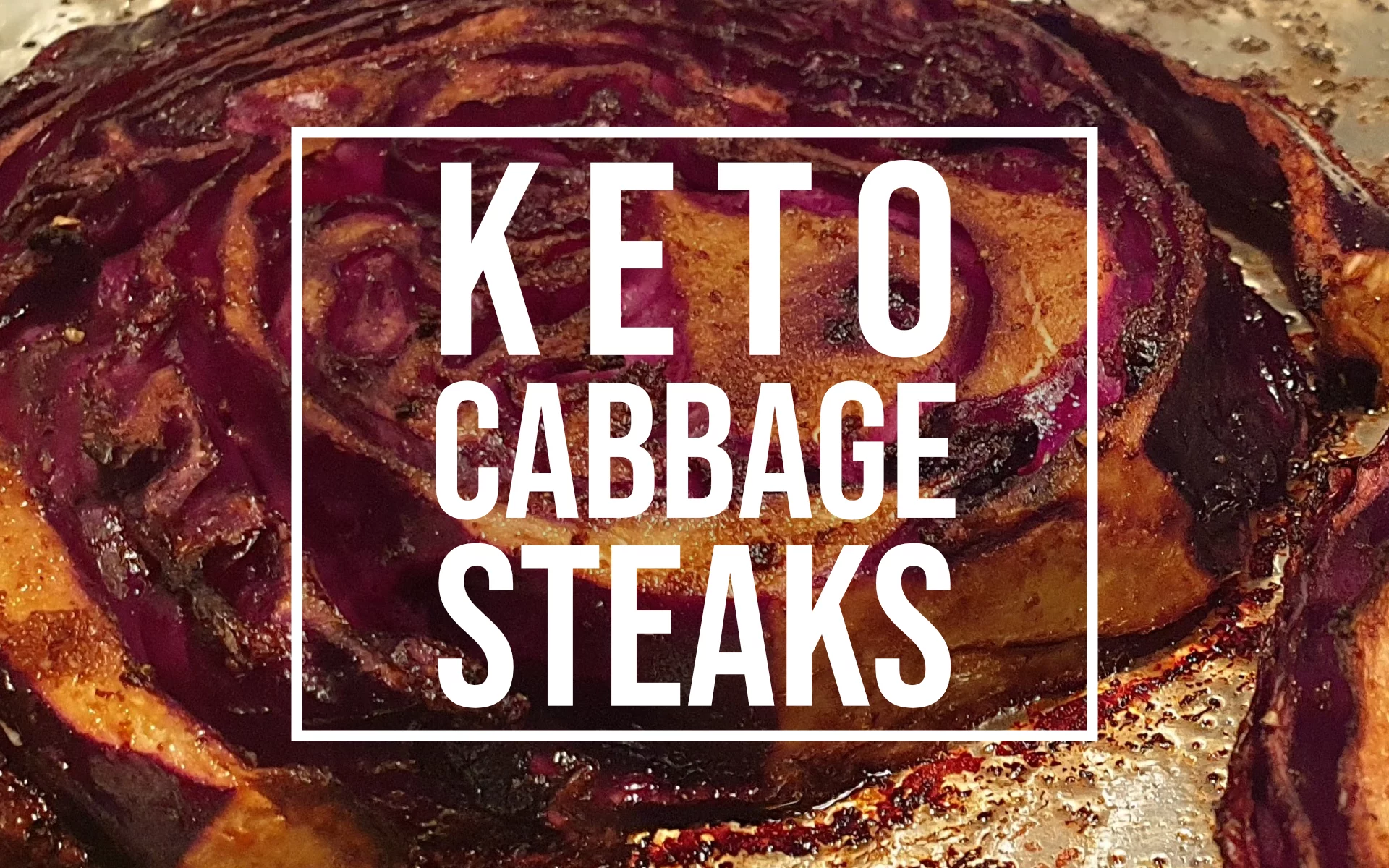 Looking for a keto-friendly low carb side dish or a vegetarian dinner? Then look no further than this keto balsamic roasted red cabbage steaks recipe. Perfect as a side dish for two and not to mention that it looks good, so why not impress your dinner guests with this recipe?
What keto ingredients are needed?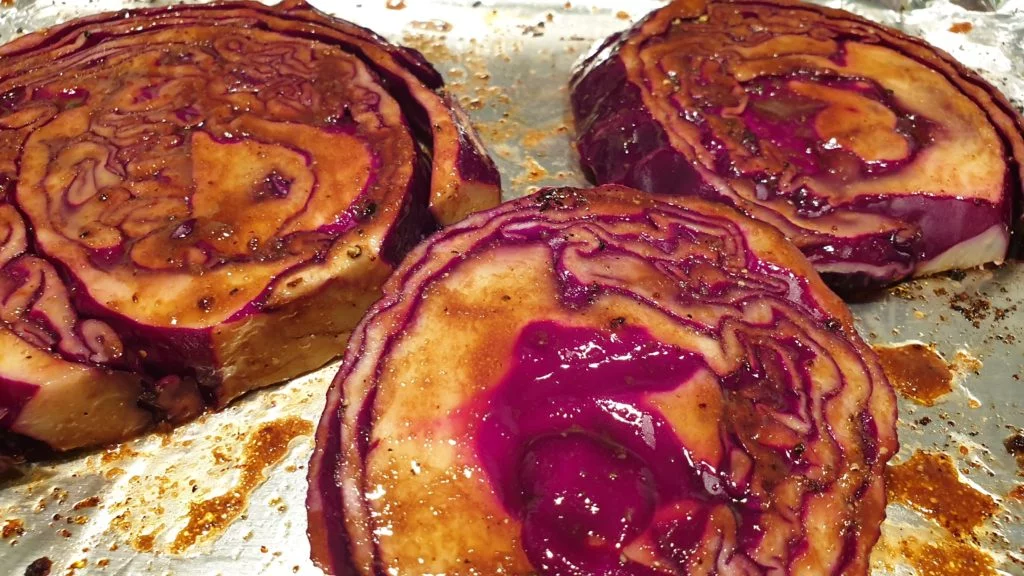 This keto roasted red cabbage balsamic steaks recipe only requires a handful of ingredients and will quickly become one of your favourites. Not to mention, that it's cheap, delicious and even vegetarian (omit the mustard for vegan).
The main ingredient is, of course, red cabbage which is available all year round in most UK supermarkets and can be found in the fruit & veg (grocery) aisle. Look for one with deep purple leaves and is about medium in size.
Olive Oil (EVOO)
Any good quality olive oil will do, even a blend is ok if you only have that to hand. However, for a richer more flavourful taste, a good extra virgin olive oil (EVOO) is the best choice.
Napolina

Available at: Amazon, Asda, Sainsbury's, Tesco and other stores
Cretan Culture

Available at: Amazon
InterOleo

Available at: Amazon
Balsamic Vinegar
Balsamic vinegar and olive oil go together perfectly and are a staple of Italian cuisine. Pretty much every supermarket stocks some form of balsamic vinegar usually with "of Modena" appended to the end of it.
As a side note, balsamic vinegar does contain carbs from the wine/grapes and is usually between 15-20g of carbs per 100ml. However, for this recipe, we're only using 1tbsp (15ml), so about 2.25g of net carbs which is relatively low.
Belazu

Available at: Amazon, Sainsbury's
Odysea

Available at: Amazon, Sainsbury's
Dijon Mustard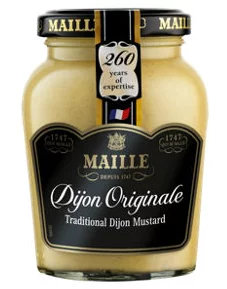 To give the glaze a bit of a kick and add some heat we're going to add a tiny amount of Dijon mustard.
Realistically, there is really only one brand that I like to use and that is Maille Dijon Original Mustard. At only 3.5g of carbs per 100g, it's a perfect keto condiment and we're only using 1/2 teaspoon so the carb count is negligible at best.
Related – check out our keto-friendly mustards article for a complete breakdown of the best low carb mustards and where to buy them.
Sweetener
We have richness, heat, and tang but now we need to add some sweetness to compliment the whole dish.
If you have a preferred keto sweetener then just use that and adjust the amount for your desired level of sweetness. However, if you're after a recommendation, then my favourite is powdered sucralose.
You only need a really tiny amount, it's easy dissolvable and won't spike your blood sugar. Nor does it leave any weird aftertaste as stevia and erythritol can often do.
Powdered Sucralose
Available at: Amazon, Bulk, Myprotein
You can also buy it in liquid form from Amazon. A couple of drops will be more than enough as it is about 600x sweeter than sugar!
Related – check out our ultimate list of keto safe sweeteners for more information.
Otherwise, a couple of teaspoons of erythritol or stevia is fine and they can be found in most large UK stores.
Just be sure to avoid ones with bulking agents like maltodextrin, as that can cause GI issues and spike your insulin levels. Always check the ingredients list before purchase.
Tools needed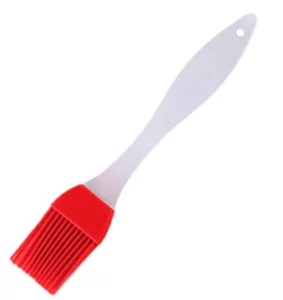 For the glaze, its simple to make, all you need is a brush to coat the cabbage steaks. Personally, I like to use a silicon one, as they are easy to clean and don't impart any unwanted flavour to the dish. If you don't have one, then your hands will always do the job adequately!
Keto Roasted Balsamic Red Cabbage Recipe
Course: Dinners
Cuisine: English
Difficulty: Easy
Delicious, rich roasted, crispy red cabbage with a sweet balsamic glaze. It's both low carb and keto-friendly. Perfect on its own or as part of a main meal.
Ingredients
1 Medium red cabbage

2 tbsp Olive oil

1 tbsp Balsamic vinegar

1/2 tsp Dijon mustard

1/2 tsp Garlic powder

Small handful of finely chopped fresh parsley (or 1/2 tsp dried)

Sweetener, to taste

Salt & Black pepper, to taste
Directions
Preheat oven to 180c (fan).
Line a baking tray with foil and use some spray olive oil to coat it.
In a bowl, combine everything except cabbage and mix well until combined.
Partially remove the bottom (root/stalk) of the cabbage and stand it upright on a chopping board. Cut into thick (2-3cm) slices.
Place cabbage slices on the baking tray and using a brush, glaze both sides. Make sure to get it in all the crevices.
Roast for about 30-40 minutes, or until crispy & tender.
Notes
Servings – Delicious by itself or as part of a main meal. I find that 1 head of cabbage can feed two as a side dish or one as a complete dinner.
Sweetener – I use a very tiny amount of powdered sucralose. Otherwise, a couple of teaspoons of erythritol or drops of stevia will do in a pinch.
Cooking time – the total cooking time vary will vary depending on the thickness of steaks. Cook until middle is tender.
Nutrition Facts
2 servings per container
Serving Size250g
---
Calories155
Amount Per Serving% Daily Value *
Total Fat 14.26g

22

%
Amount Per Serving% Daily Value *
Total Carbohydrate 4.04g

2

%
Protein 1.16g

3

%
* The % Daily Value tells you how much a nutrient in a serving of food contributes to a daily diet. 2,000 calories a day is used for general nutrition advice.