Keto Bread – Top low carb bread options (Buy or make)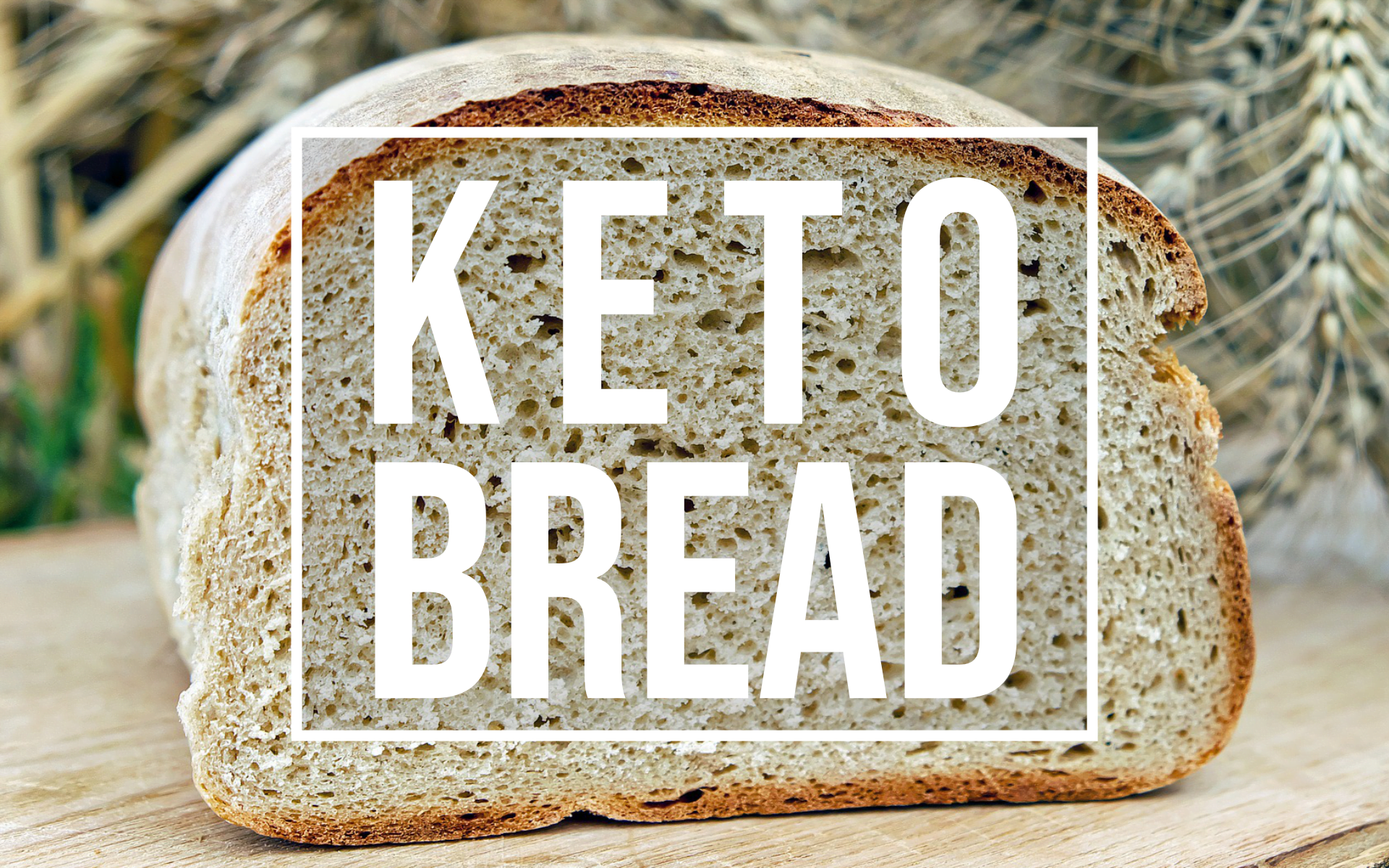 What's the best thing since sliced bread? Of course, it's low carb, keto bread! Whether you make it yourself at home or buy it online/in-store, you can now enjoy a tasty low carb sandwich without going out of ketosis.
Traditional Bread vs. Keto Bread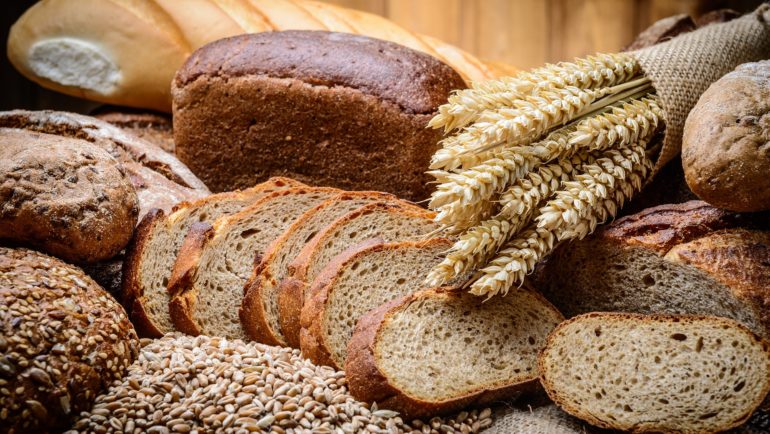 A typical slice of white medium bread (40g) contains a whopping 18g of carbohydrates so of course, a regular sandwich will certainly kick you out of ketosis.
There are other types of bread that contain fewer carbs but almost all of them are still too much for people on keto. Luckily, there is such a thing as keto-friendly bread. It's usually made from some sort of nut flour and contains drastically fewer carbs.
Keto bread usually consists of a mixture of the following ingredients:
Almond / Coconut Flour
Oat Fibre
Wheat Gluten
Flaxseeds
Baking Powder
Eggs
Xanthan Gum
Psyllium Husk
Apple Cider Vinegar
Olive Oil
Yeast
Salt
A typical slice of keto bread contains around 2-4g of carbs, which is very reasonable and can be had so long as it fits your macros (normally <20g per day).
Make keto bread at home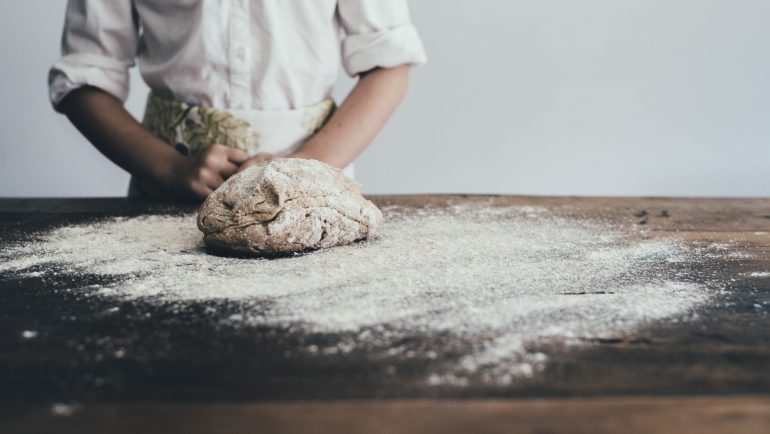 If you have time and can source the ingredients then making bread at home is a great choice! Some recipes even make use of a bread maker so if you have one in the back of your cupboard now is the time to get it out!
We've gathered a couple of the most popular keto bread recipes and listed them below:
Diedre's Kitchen Low Carb Bread – requires oat fibre and wheat gluten. You can make this in a bread machine.
How to make the best keto vegan bread – YouTube, requires wheat gluten.
Specialist keto bread ingredients
Some of these recipes require special ingredients like oat fibre and vital wheat gluten, which can be difficult to source in the UK. Luckily, you should be able to find them online and we've linked a couple below.
Oat Fibre
Oat fibre is an insoluble fibre made from ground oat hull. It doesn't contain many nutrients and hardly any of it is digestible. However, it's a great substitute for wheat flour and easily absorbs liquids helping in keeping the texture of baked goods moist and fluffy.
Vital Wheat Gluten
Also known as wheat protein and just wheat gluten. It's like your normal wheat flour but it's been hydrated to activate the gluten (the main protein in wheat) and then processed to remove everything but the gluten.
What's left is then dried and ground back into a fine powder (flour). If you've ever had Seitan before then you've eaten vital wheat gluten. If you've never heard of it, Seitan is a popular meat substitute in Asian cuisine.
Vital wheat gluten can be used as a binding agent in food to help hold their shape. It also improves the crumby and chewiness of bread.
Almond and Coconut Flour
Check out our guide for the best almond flours you can get in the UK. For coconut flour, refer to this article.
Buy it online and in-store
If you don't want to make your own bread then you can always buy it ready-made (or as a mix)! Low carb bread can be difficult to source in UK stores and so you're normally stuck to buying it online.
For your convenience, we've listed some of the most popular keto breads below.
Note – not all of these are strictly bread but can still act as a good medium for sandwiches.
Other low carb "breads"
There are some low carb bread products that are intermittently in stock and can be hard to get hold of. We've listed them below, so keep an eye out in your local stores.
Schneider Brot Protein Bread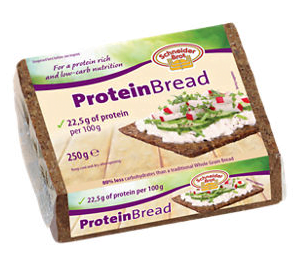 Check out your local Asda store for the Schneider Brot Protein Bread. It contains 22.5g of protein per 100g and only has 7.9g of carbs per 100g. We've not had much luck sourcing it where we are but maybe you might!
Broghies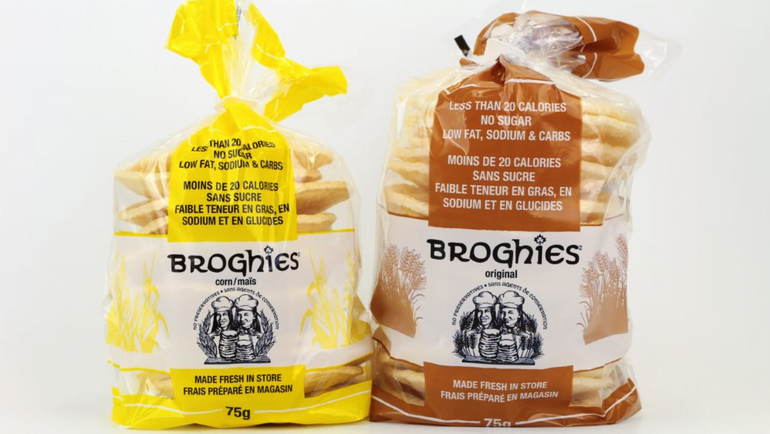 Not a bread but can make a handy sandwich replacement. I liken them to a giant flavourless prawn cracker! They are made from just wheat and salt and contain 4.4g of carbs per Broghie.
You can find them in select Iceland stores across the UK and in some Tesco stores in Ireland. We found them in the bread section of an Iceland Food Warehouse in Bristol.
Related – looking for some low carb keto wraps or tortillas? Check out our article here.
US Food
There are some other keto bread varieties that have not yet made the journey over the pond but may do at some point.
One of these is the Aldi's L'Oven Zero Net Carbs bread available only in the states. Hopefully, Aldi decide to stock in their UK stores soon!
Disclaimer – This post contains affiliate links, meaning, I recommend products or services I've used or know well and may receive a commission if you purchase them too (at no additional cost to you).