Keto Protein Porridge Recipe – Top low carb breakfast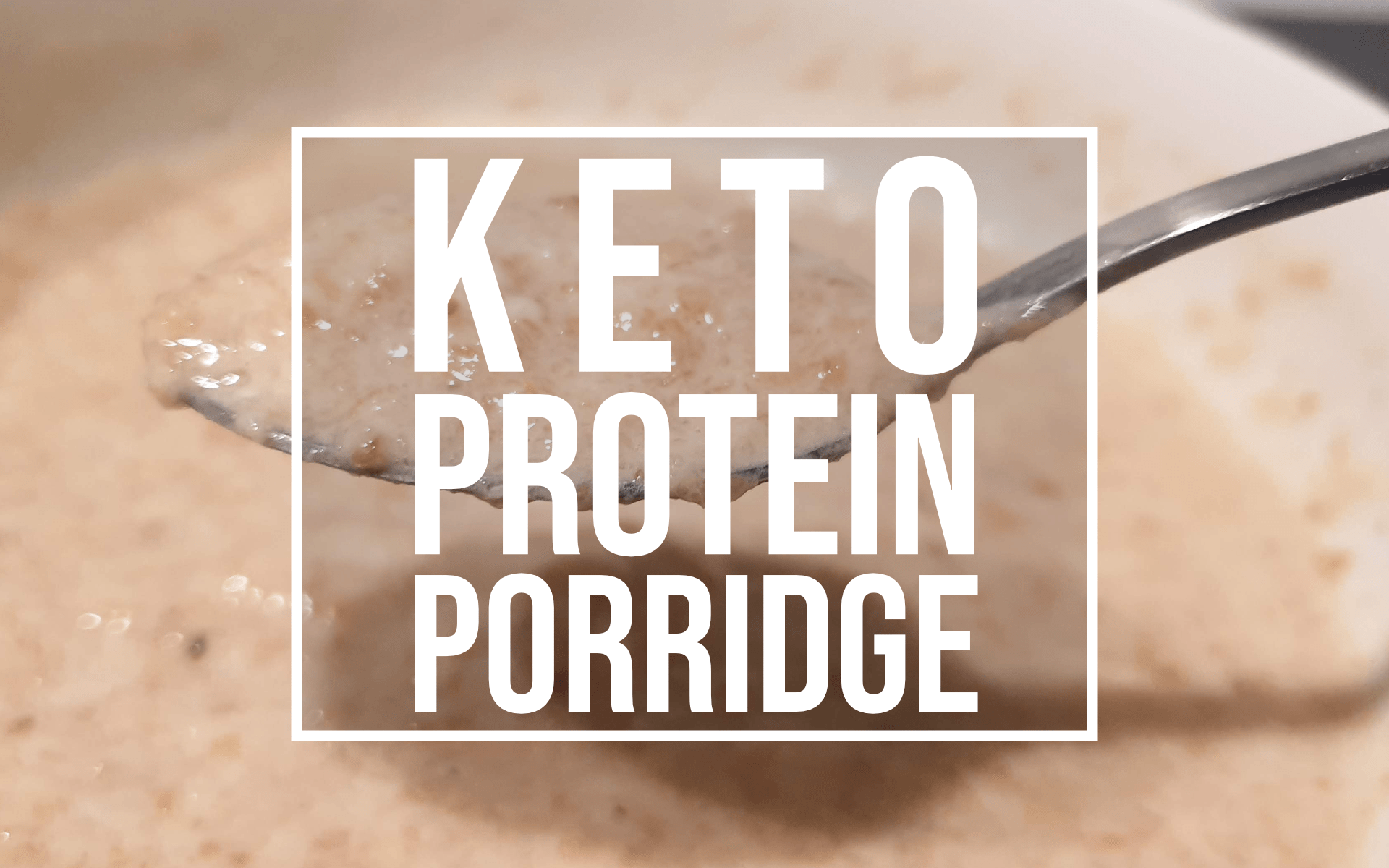 Breakfast on keto can be difficult, the go-to bacon & eggs can get boring real quick. Plus, it takes time to prepare and you need a cooker near you. Luckily, there is a super quick & easy low carb breakfast alternative, which is keto protein porridge! Perfect for lazy cold days or when you've just finished a workout.
Related – Check out our normal low carb porridge without the added protein.
A single serving of keto protein porridge contains over 30g of protein and a whopping 17g of fibre! It will be sure to leave you full until lunch (and beyond)! For the full nutrition breakdown, check out the notes section of the recipe below.
There's not too much to this recipe and you can make it in under 2 minutes! All ingredients are readily available in the UK and you can even stock up in bulk to save both money and time.
Protein powder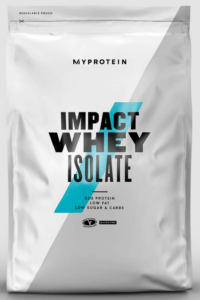 It wouldn't be a keto protein porridge without the protein! One of the best sources is of course protein powder. If you haven't already done so check out our article on the best keto-friendly protein powders.
For this recipe, we're going to use Myprotein Whey Isolate Powder. It's unflavoured, so we'll be adding some sweetener (more on that later). If you prefer, you can use any protein powder including flavoured ones, just watch out for the carb count!
One scoop (roughly 25-30g) should suffice, if you need to meet your protein macros then adjust as needed, though you may need to alter the amount of milk as well.
Flaxseeds
Flaxseeds are high in omega-3 and have a mild nutty flavour. They are also commonly marketed as linseeds here in the UK, so keep an eye out in your local supermarket.
Nutritional information per 100g: 495kcal, 36.0g fat, 9.2g carbs, 21.1g fibre, 23.1g protein and 0.1g salt.
Most UK supermarkets stock them and can be found in the bakery aisle. If you prefer to buy in bulk then check out olena foods milled linseed available in 1kg pouches. the added benefit is that they come pre-ground, so no extra work for you!
Psyllium Husk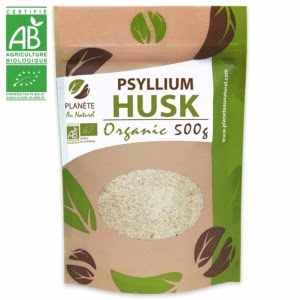 Psyllium husk is full of fibre that isn't digested by your gut, so the carb count isn't really relevant.
For the keto protein porridge, it acts as a binder and thickener, creating the consistency we're looking for. However, the longer you leave if after cooking, the thicker it will get, so don't forget about it!
Be sure to pick up the blonde variety, as other varieties can turn purple when cooking! My current favourite is this one available from Amazon.
Milk

For the wet stuff, any keto-friendly milk alternative will do. I suggest unsweetened almond milk as it goes well with the nuttiness of the flaxseed and is very low carb.
Check out our best low carb milk alternative article for more suggestions.
Sweetener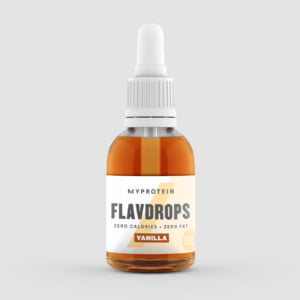 If you're using flavoured protein powder, then you probably don't need any additional sweetener. However, if you're using unflavoured like me, then you'll probably want a little bit of sweetness.
I find that a couple of drops of Myprotein FlavDrops is perfect in the porridge and a little bottle lasts a very long time. My current flavour of choice is toffee but butter biscuit and hazelnut are close runner ups!
Alternatively, a pump of sugar-free coffee syrup also works in a pinch. Check out our keto syrup recommendations here.
Grinder
Most flaxseed doesn't come pre-ground, so you're going to need to invest in a grinder. I've found that the quickest & cheapest tool for the job is an electric coffee grinder. There are many products available and most work great for grinding not just coffee, but nuts and seeds too!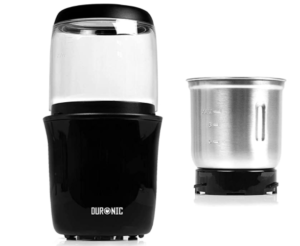 Check out the Duronic Electric Coffee Grinder, if you're in the market for one. It's got a 250W motor that will mill just about anything and can be easily cleaned due to its removable bowl. It can even handle wet grinding!
Without further ado, let's get on to the recipe!
Keto Protein Porridge Recipe
Course: Breakfast, Snacks
Cuisine: British
Difficulty: Easy
A super quick keto breakfast food that has over 30g of protein and is full of healthy fibre! Ready in under 3 minutes and will leave you full till lunch.
Ingredients
1 scoop (25-30g) protein powder

2 tbsp ground flaxseed (25g)

2 tsp ground psyllium husk

125ml unsweetened almond milk (1/2 cup)

Sweetener to taste
Directions
Grind flaxseed in electric grinder until fine
In a microwave-safe bowl, add all dry ingredients and mix.
Add almond milk, along with any sweetener and stir to combine.
Microwave for 1 minute on high.
Stir and leave for about a minute to thicken.
Serve and enjoy!
Notes
You can use any keto-friendly milk you prefer.
Flavoured protein powders will affect the total carb count.
Nutrition per serving: Energy: 232.9kcal, Fat: 10.01g, Carbs: 0.87g, Protein: 30.09g, Fibre: 17.50g