How to make the best low carb keto porridge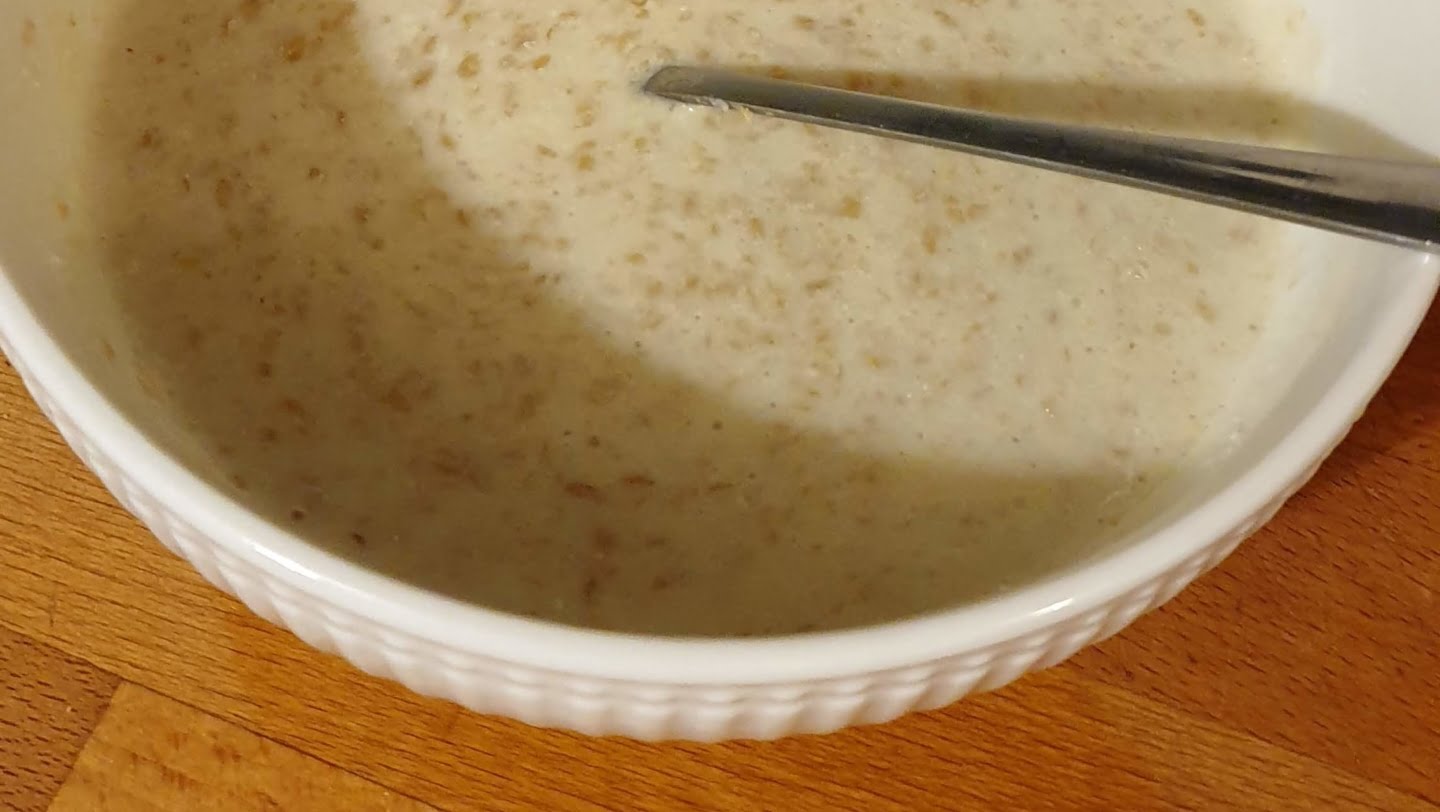 When you first start a keto diet you might just be having bacon and eggs for breakfast or may be a butter coffee. I know I did! However, after a while you might start to get fed up of having the same meal everyday or you just haven't got the time to cook every morning. Enter keto porridge!
Porridge? I hear you say. That's one of the most carb-laden foods you can eat. Well, while that is true for a traditional porridge made with oats. Keto porridge is actually low carb and is super easy to make. You can mix and match ingredients to make your perfect porridge and it only takes about three minutes including cooking time.
It's packed full of healthy nutrients (check out ingredient list below) and as an added bonus it's full of fibre which will keep you regular (pooping on keto is always a subject that comes up)!
The five (or so) ingredients
Keto porridge is made with just five simple ingredients:
Flaxseeds (Linseed)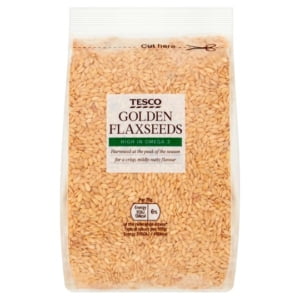 Flaxseeds are high in Omega 3 and have a mild nutty flavour. They will act as the base of the porridge.
Nutritional information per 100g: 495kcal, 36.0g fat, 9.2g carbs, 21.1g fibre, 23.1g protein and 0.1g salt.
You will only be using around 15g-20g of flax per serving. So the carb count is not too high. Some vendors nutritional information may vary so keep an eye out when buying.
Buying in-store – Can be found in pretty much all UK supermarkets. Either in the baking aisle or whole foods (nuts, snacks, etc.). However they are normally only sold in relatively small packs (100-250g).
Best price I've seen so far is Tesco Golden Flaxseeds (250g) for £1.10 (£4.40 per kg).
Buying online – You can find plenty of choices on Amazon and other sites. The benefits of buying online is that you can buy a much larger quantity. It can also come milled (ground up) which will save you time in the morning.
Best price on Amazon is Olenafoods Milled Linseed (1kg) (click the link to check the latest price). It has the added benefit of coming milled so that saves you some time.
Sesame seeds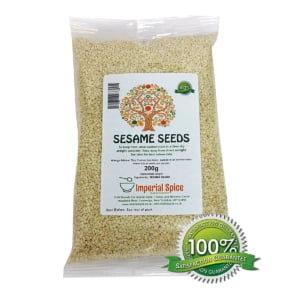 Hulled seeds are better vs raw. We've all heard the benefits: good for your skin, packed with minerals, good source of protein and fibre. Have a read here for more information.
Nutritional information per 100g: 613kcal, 58.0g fat, 0.9g carbs, 7.9g fibre, 18g protein and 0.05g salt.
Buying in-store: Available in all supermarkets and health food stores. Normally found in the baking aisle in varying quantities (100g – 500g).
Best price in-store so far is Tesco Sesame Seeds (300g) at £2.30 (£7.67 per kg) but it is usually 2 packs for £4.00 bringing it to £6.67 per kg.
Buying online: Depending on the quantity you need you can get some really good deals per kg. But think how much do you really need. 5kg is way too much and you have to store it. I'd recommend picking up no more than a 1kg to start off with.
Best price on Amazon is Chilli Wizard's Sesame Seeds (1kg) (click the link to check the latest price). It's not on prime but delivery is free.
Ground almonds
You can use almond flour if you have it, but ground is what is normally available in supermarkets. See my article here on where you can buy it (in-store and online).
Milk
I use unsweetened almond milk but you can use any other low carb milk (e.g. soy, hazelnut, cashew). Just make sure it is the unsweetened version as the normal one will have a high carb count due to sugar being added.
Nutritional information per 100ml: 13kcal, 1.1g fat, 0g carbs, 0.4g fibre, 0.4g protein and 0.13g salt.
Alpro roasted unsweetened almond drink is my go-to choice for cooking and drinking (great in tea). It's very low carb and is normally on offer at £1 per litre. It comes in both a fresh and UHT variety.
Sweetener (optional)
I like to add a couple of drops of liquid vanilla sweetener. Most of the sweeteners I use are sucralose based but stevia ones are great too.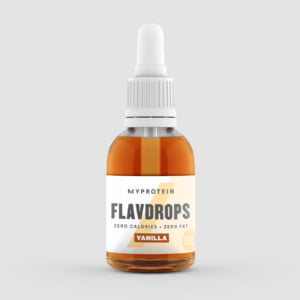 I recommend taking a look at MyProtein FlavDrops range of liquid sweeteners. I like to always have some vanilla and butter biscuit in stock.
If you'd prefer stevia based sweeteners then Nick's Stevia Drops on Amazon are great and come in a variety of flavours (Chocolate, Coconut, Almond, Caramel, Cookies & Cream, Lemon, Raspberry, Spearmint, Strawberry, Vanilla and Natural). I've tried Caramel and Vanilla and unlike some sweeteners they don't have any chemical (nasty) aftertaste.
Psyllium Husk (optional)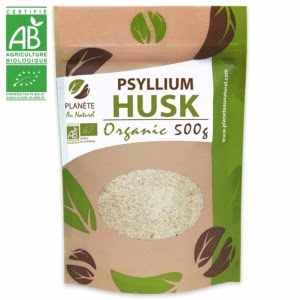 Want a bit more fibre in your diet? Then add about a tablespoon of Psyllium Husk to your porridge. Adjust the amount to fit your needs. I use Psyllium Husk to make bread and wraps to tend to buy it in bulk. I always go for the blonde variety as it doesn't turn purple while cooking! I buy a bag of this one every few months. It's very low in carbs at less than 0.2g per 100g.
Making keto porridge
In order to make the porridge you'll need to grind up the flax and sesame seeds (unless you purchased it already milled / ground up). I use my coffee grinder as it's only a small quantity and I don't want to get my big food processor out (see my article on almond flour for recommended food processors).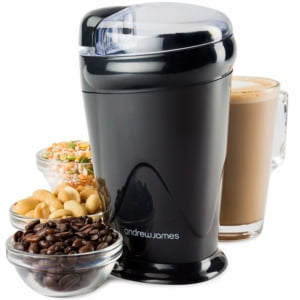 My coffee grinder is the Andrew James Electric Coffee Grinder for Beans Spices Nuts 150W. I've had it since 2017 and it still works great. The only thing I've noticed is that the logo has worn off after many uses!

Unfortunately, it looks like its being discontinued but the Duronic Electric Coffee Grinder CG250 looks like a great alternative! It's got a powerful 250W motor and a removable metal bowl for easy cleaning.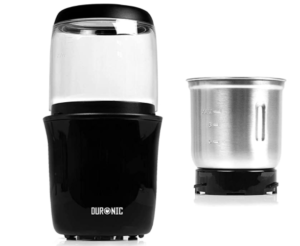 Keto porridge recipe
How to make the best low carb keto porridge
Course: Breakfast
Cuisine: British
Difficulty: Easy
Lovely, warming bowl of keto porridge to start the day off with. Quick and easy with minimal cleanup.
Ingredients
2 tbsp ground almonds (15g)

2 tbsp ground sesame seeds (13g)

2 tbsp ground flaxseeds (15g)

1/2 cup low carb milk (125ml)

Optional – sweetener of choice
Directions
Add flax and sesame seeds to grinder and pulse until ground.
In a bowl, add ground almonds and ground seed mix.
Add milk to bowl and mix until combined.
Place bowl in microwave and cook on high for 1 minute. Check and cook for another twenty seconds if desired consistency is not reached.
Remove bowl from microwave and add any sweetener or toppings as desired.