Best UK low carb keto protein powders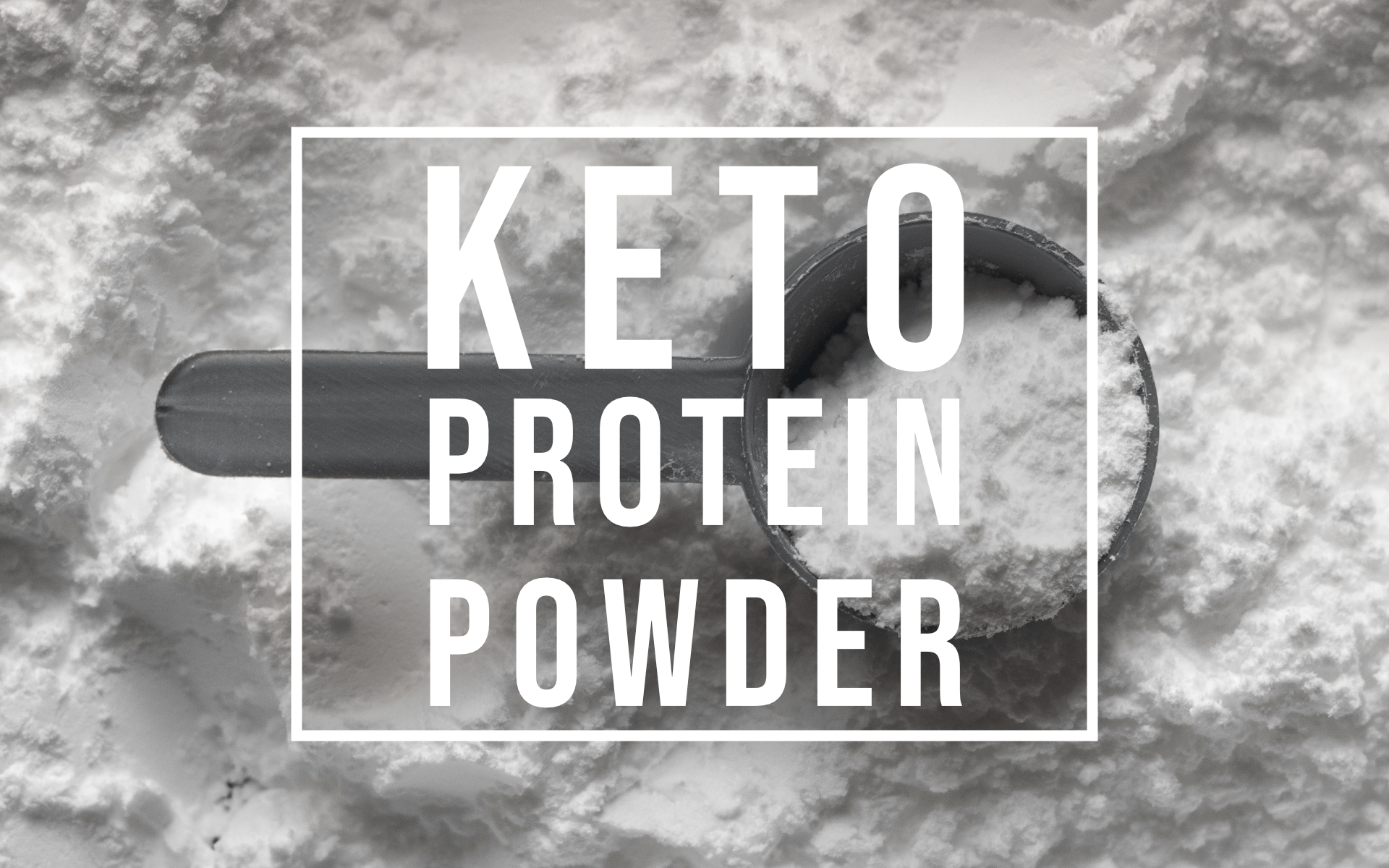 When you need some extra protein after a workout many opt for a protein shake. However, most contain a decent amount of carbohydrates that can kick you out of ketosis. Luckily, there are quite a few protein powders sold in the UK that are low carb and keto-friendly.
Types of protein powder
There are quite a few types of powders that derive their protein from different sources. Let's take a closer look at the most popular ones.
Whey
Derived from dairy and is the most common protein powder base. Whey is processed to filter out much of the lactose (milk sugar) to leave a concentrated protein powder. This concentrated powder contains roughly 80% protein by weight. One unflavoured scoop (30g) contains around 24g of protein and 1.5g carbs.
Whey Isolate
This is a more concentrated form of whey that is processed further to filter out even more lactose to reduce the carbohydrate and fat content. By weight, it contains around 90% protein. One unflavoured scoop (30g) contains around 27g of protein and 0.6g carbs.
Casein
Another protein derived from milk but is digested & absorbed much more slowly than whey. Making it an ideal nighttime shake. It is also processed and filtered to remove carbs and fat but also contains a good amount of calcium. The protein and carb content is similar to whey at around 25g and 1.4g per 30g scoop respectively.
Soy isolate
Soybeans are naturally high in protein. They are ground into a meal and processed further to make the protein powder. A typical unflavoured powder contains around 90% protein by weight. One scoop (30g) contains 27.6g of protein and 0.3g carbs. However, watch out for blends and flavoured versions as the carb count can increase significantly.
Pea isolate
Another type of legume that contains a high amount of protein. As with soy, peas are ground and the carbs are extracted. By weight, this powder contains roughly 80% protein. One scoop (30g) contains 24g protein and 0.9g carbs. That being said, the taste is not as palatable as others so manufacturers tend to sweeten it. Stick to the unflavoured versions to keep the carb count down.
Rice
Sounds a bit odd that protein powder derived from rice is low carb but it's true! Rice (usually brown) is treated with enzymes that make the carbs separate from the proteins. They are then removed leaving a powder that contains roughly 80% protein by weight. A typical scoop (30g) contains 24g protein and 1.15g of carbs.
Other protein sources that are not particularly keto-friendly (due to carb content) include:
Egg whites – a 30g scoop contains around 2.3g of carbs
Hemp – made from raw hemp seeds and popular with vegans. One scoop contains around 2.5g carbs.
Blends – most blends contain a mixture of protein sources and additives. The carb count of these can vary between 2-6g per scoop.
Flavourings & additives
As mentioned previously, most flavoured protein powders contain added carbs. Most flavours tend to add around 1-2g of carbs per 30g scoop which can soon add up. If you have room in your daily carb limit (average 20g per day) then, of course, you can pick a flavoured version.
Ideally, it's best to stick to unflavoured keto protein powders where possible and flavour them yourself. Some possible options:
Add sweetener – erythritol, sucralose, stevia or monk fruit extract.
Use sugar-free syrup – use coffee syrups, check out our recommended list here.
Add cocoa powder – use a tablespoon of low carb cocoa powder.
Use it in recipes – why not make a protein chaffle? Check out our recipe here.
Add spices and natural flavours – such as vanilla extract and a dash of cinnamon.
If you're already buying some protein powder from Myprotein, then be sure to check out their FlavDrops range.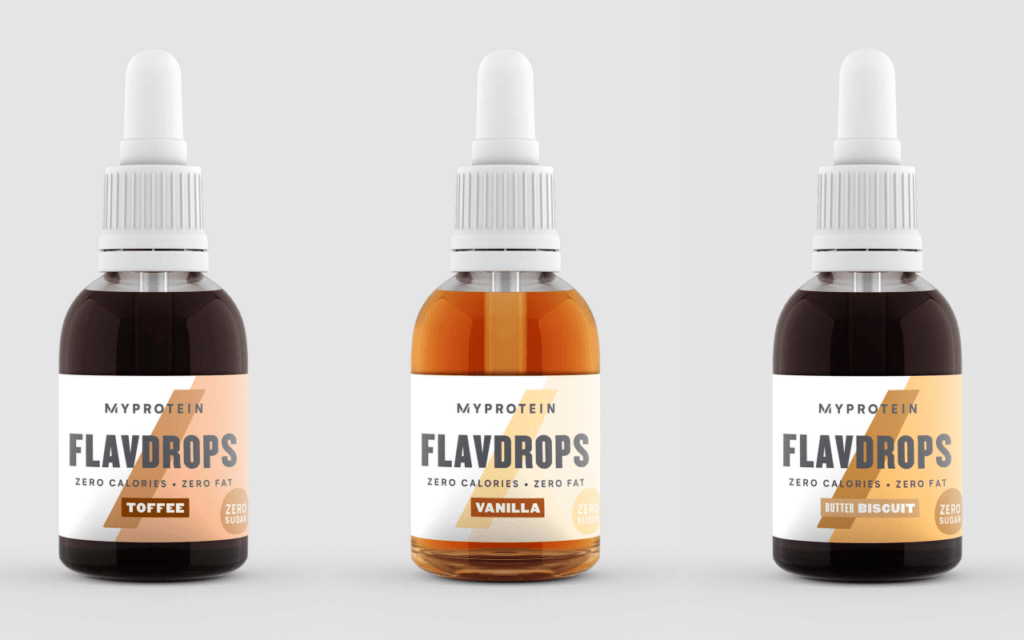 FlavDrops are zero-calorie, come in a whole range of flavours and use sucralose as the sweetener. Making it perfect for the keto lifestyle!
My current favourites are Toffee, Butter Biscuit, Hazelnut and Vanilla. Add a few drops into your shake and you're good to go!