Guide to sugar free syrups for coffee on keto (UK)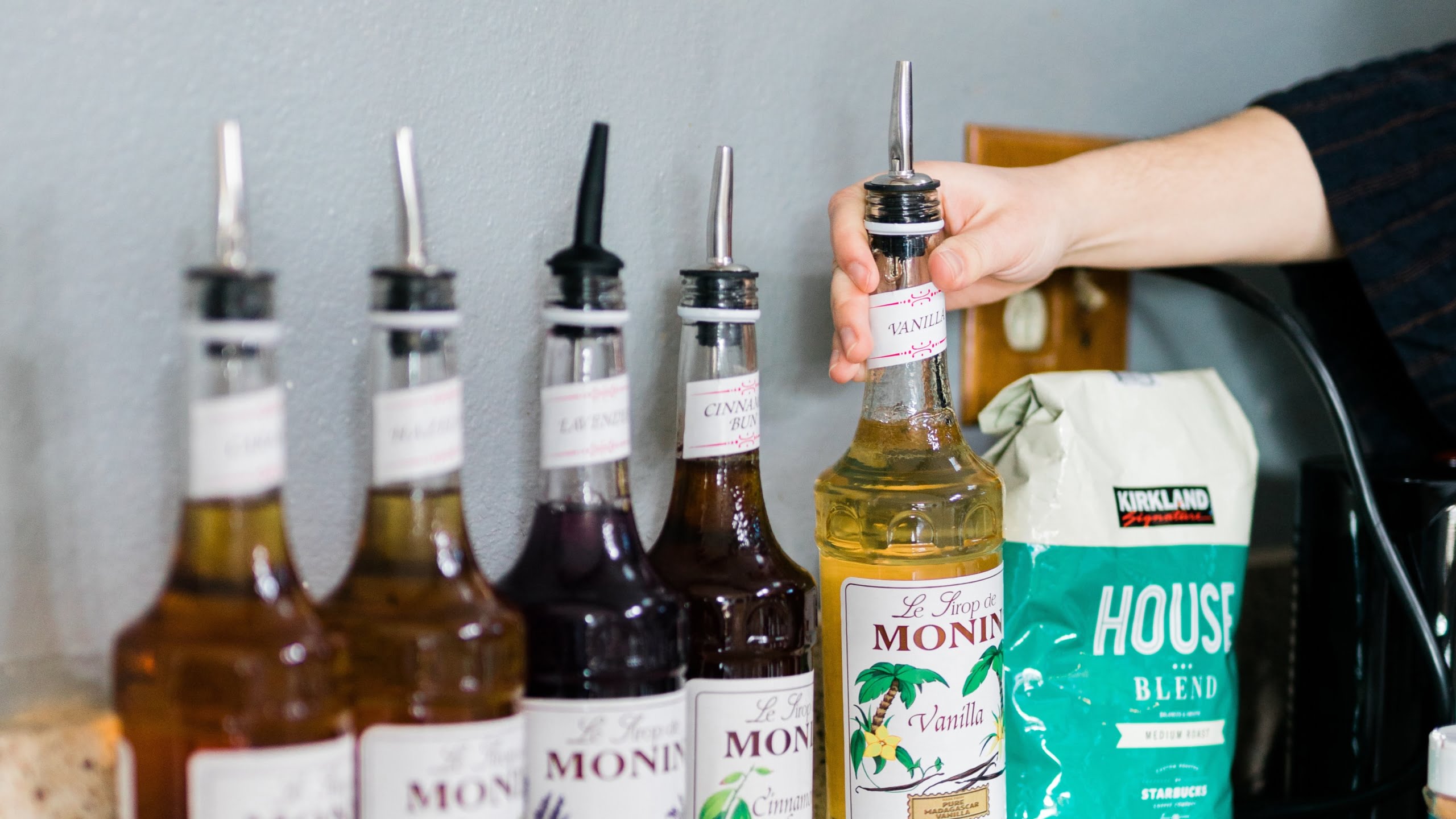 If you pop into your local coffee shop, they will probably have a wide range of syrups that you can add to any of their drinks (hot or cold). They can add a much needed little boost of flavour and sweetness that perks you up in the morning! However, look closely, and you'll find that most of them contain an obscene amount of sugar.
Luckily, when you make coffee at home, you control what you put in it. This guide will show you some of the best sugar free coffee syrups that you can have on keto. As well as where to get them for the best price.
A word on normal coffee syrups
Most coffee syrups consist of: sugar syrup, water, flavouring, preservatives and stabilisers. Of course, a no go on keto. Most syrups have about 5g of carbs per pump, and depending on the size of your drink you may have anywhere between 1 and 5 pumps!
Example: Starbucks Hazelnut Syrup can commonly be bought online on Amazon and other stores. 1 pump contains around only 20 calories but 5g of carbs.
If you're shopping in a UK supermarket for coffee syrups, you might see the Monin brand quite a lot. It's one of the most popular, and they have a wide variety of flavours. Let's take a look at a few of them:
Price wise, they aren't too expensive at around £2.50 per bottle (250ml). That equates to £1.00 per 100ml. However, with over 75% sugar content, these should be avoided. Luckily, there are plenty of sugar free coffee syrups that are great for keto. Monin even do some sugar free versions of their most popular flavours.
Rise of the sugar free coffee syrups
More big brands, like Monin are starting to offer sugar free versions of their syrups. They also do reduced sugar versions, but these still contain too much sugar for keto!
Brands like Jordan's have a wide range of sugar free coffee syrups. They are sold under the Skinny Syrups range and use Sucralose as the sweetener of choice.
Note on sucralose – some report that sucralose kicks them out of ketosis. I've never had that issue, but try and see what works for you. If sucralose does affect you, then unfortunately there doesn't seem to be many coffee syrups available that use different sweeteners. Stay tuned and I'll update this guide if any pop up.
Monin Sugar Free Syrups
Monin's sugar free range still actually contains some carbs per 100ml. However, it's quite negligible at less than 1g. So it's safe for keto as (I hope) you won't be having it in large quantities. I've not been able to find these in any UK food supermarkets (yet), so Amazon is your best place to get them. Their range currently consists of:
Jordan's Skinny Syrups
This is my go to coffee syrup brand at the moment. They have a huge range of flavours available. I've not tried them all, so I'll just provide a small selection below.
In-store availability
If you have a TK Maxx nearby I thoroughly recommended you check the food aisle as well as the area near the tills. Most stores tend to stock this brand, and they can usually be had for only £3.99! Not all flavours will be available but stock up when you can as they tend to go quick!
Recommended flavours
View the full range of syrups
View the full range on Amazon or directly on Skinny Mixes. I recommend: Butter toffee, Salted Caramel, Caramel, Vanilla Almond and Caramel Pecan.
You can see that I really like caramel in my coffee! I find that any of the chocolate ones have too strong of a chemical smell and taste. Though some friends love them, so your mileage may vary.
Trio packs – try a collection of flavours
If you're not sure what flavour to try, then I'd recommend you pick up one of their collections.
These are packs of 2-3 smaller bottles, and allows you taste them before committing to a larger purchase. In addition, they can actually work out cheaper per 100ml. Though of course, it depends if you like all the flavours!
Other trio packs
There are few other trio packs available. Some are season specific so might not be around all year.
Happy Holidays – Salted Caramel Mocha, Christmas Cookie and Peppermint Bark
Fall Dessert Trio – Maple Doughnut, Pumpkin Cinnamon Roll and Pumpkin Caramel Scone
Winter Trio – Cinnamon Vanilla, White Chocolate Mocha and Salted Caramel Swirl