Keto Lunch Ideas – Meal prep and on the go options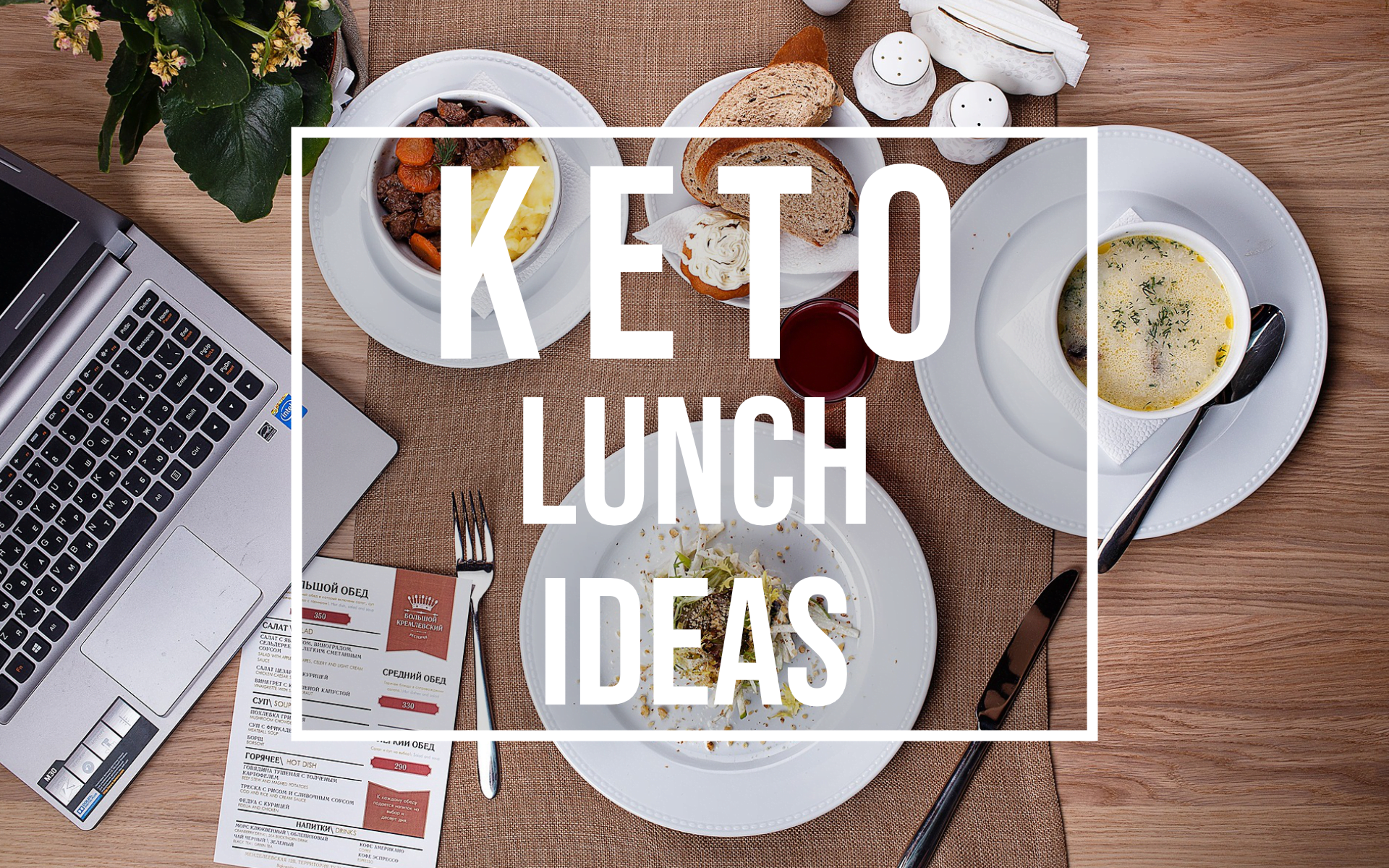 It can be difficult to find a keto-friendly meal that works as a good lunch. Ideally, you want something that you can just grab and go. Maybe you prepare it beforehand or just pick it up instore, so why not check out our keto lunch ideas!
Keto lunch – Meal prep in advance
With a bit of planning, you can prepare all your lunches up to a week ahead. If you're not familiar with meal prepping, then take a look at our article here.
Honestly, just some meat like a chicken with some roasted veggies will make a great lunch that you can reheat and eat. Of course, variety is the spice of life, so here are some more keto lunch ideas that you can prepare in advance:
Wholesome Yum – Low carb Greek Chicken Meal Prep Bowls
Pure Wow – Keto Sheet-Pan Chicken and Rainbow Veggies
Kirbie's Cravings -Skinny Bang Bang Zucchini Noodles
Diet Doctor – Keto Chicken Casserole (Really recommended!)
But will they keep in the fridge for 5 days? Usually, most cooked food is good for up to 5 days in the fridge. If you prefer you could keep 2 days of portions in the fridge and the rest in the freezer. You can then remove one from the freezer as needed. Of course, this won't work for salads!
Keto lunch – Quick prep
If you have access to a kitchen at lunchtime where you can prepare a meal then making a keto-friendly lunch is easy!
Tuna or bacon mayo salad
My go-to lunch at the moment is a salad, that may sound pretty boring but it doesn't have to be.
I usually start with a base of meat or fish. A can of tinned tuna in either brine or spring water is a perfect amount. Alternatively, about 4 slices of bacon chopped up can do a pinch.
Note – it's always mentioned that you shouldn't have more than 3 servings of tuna a week due to its high mercury content. Official guidance from the NHS, only mentions restricting your intake if you're trying for a baby or are pregnant.
Next, I thinly slice a generous amount of lettuce and add one diced tomato to the bowl. Lastly, I add about 30g (2 tbsp) of mayo, along with a dash of lemon juice.
Mix it all together and season with salt & pepper and a pinch of chives. You can also add some chilli flakes if you want a bit of a kick.
Check out our keto salad article for more salad ideas.
Bacon & eggs
Why not enjoy some breakfast food for lunch. If I'm in a hurry or can't decide what to have for lunch I just fry up some unsmoked bacon with some scrambled eggs (usually 4 eggs). It's quick, simple and tastes great. Also, you can top it off with some low carb keto-friendly tomato ketchup.
Chaffles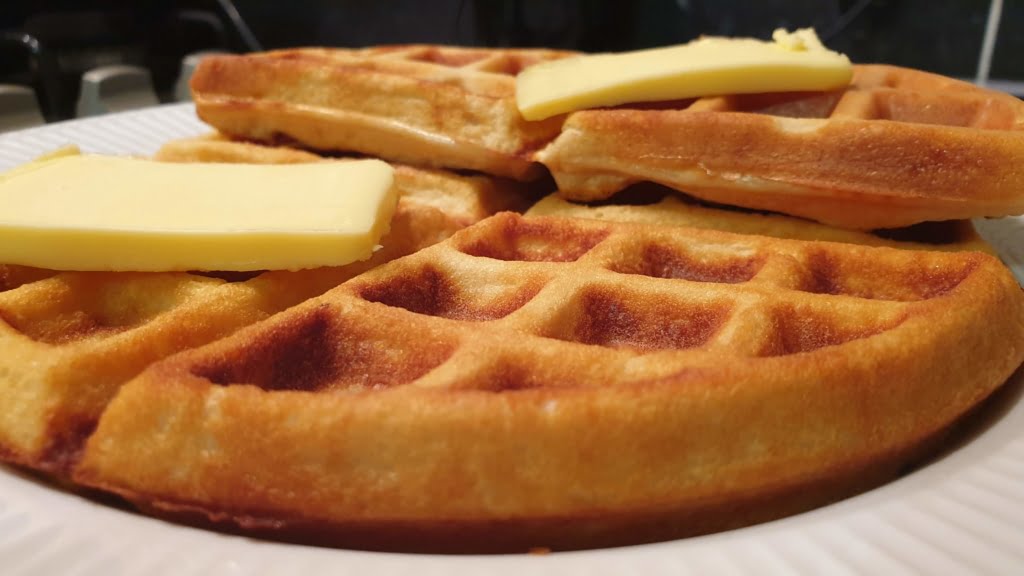 Sometimes you might want something a bit sweeter and not full of meat. Chaffles are a perfect choice and only take a few minutes to prepare and cook. Check out our ultimate chaffle recipe, along with our special chaffle protein recipe.
You could always prepare a batch of chaffles in advance and then just reheat as needed. They should keep in the fridge for a few days (in an airtight container).
Just meat
Keep it simple and just cook some meat on the stove, whether it be some bacon or even steak! Full of protein and fat it's a perfect keto lunch. Of course, you could add some vegetables or salad to ensure you get all your nutrients.
Butter coffee
If you're at home and don't fancy cooking, then why not make some butter coffee. You'll need a blender (or a whisk) but that's about it. Check out our ultimate butter coffee recipe for ingredients and preparation steps!
Keto lunch – Grab on the go
If you're in a rush or don't have access to a kitchen, then you'll want something that is readily available in stores. Here are some of my favourite keto lunch ideas that you can grab in most supermarkets
Cold meats
Sometimes I just grab a pack of beef slices or some chicken pieces and munch on those for a bit. However, always check the nutrition label as some can contain carbs. It's best to avoid any flavoured meats like tikka, as most contain sugar.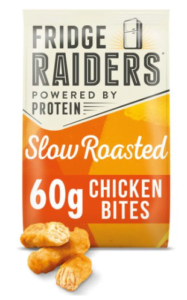 If you're in a pinch, Fridge Raiders Slow Roasted chicken bites contain 3.4g of carbs per 60g bag. Not great, but can be found in most UK stores and are usually on offer.
Charcuterie & Cheese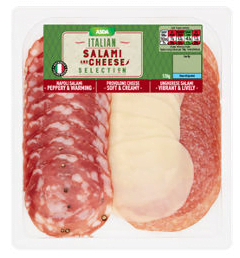 Probably more commonly known as delicatessen type food. Most supermarkets sell a range of finger food like dry-cured meats and cheese.
Most of them are keto-friendly such as:
Prosciutto
Salami
Pepperoni
Chorizo
Best to avoid sundried tomatoes and other vegetable dishes as they can contain quite a few carbs.
Nuts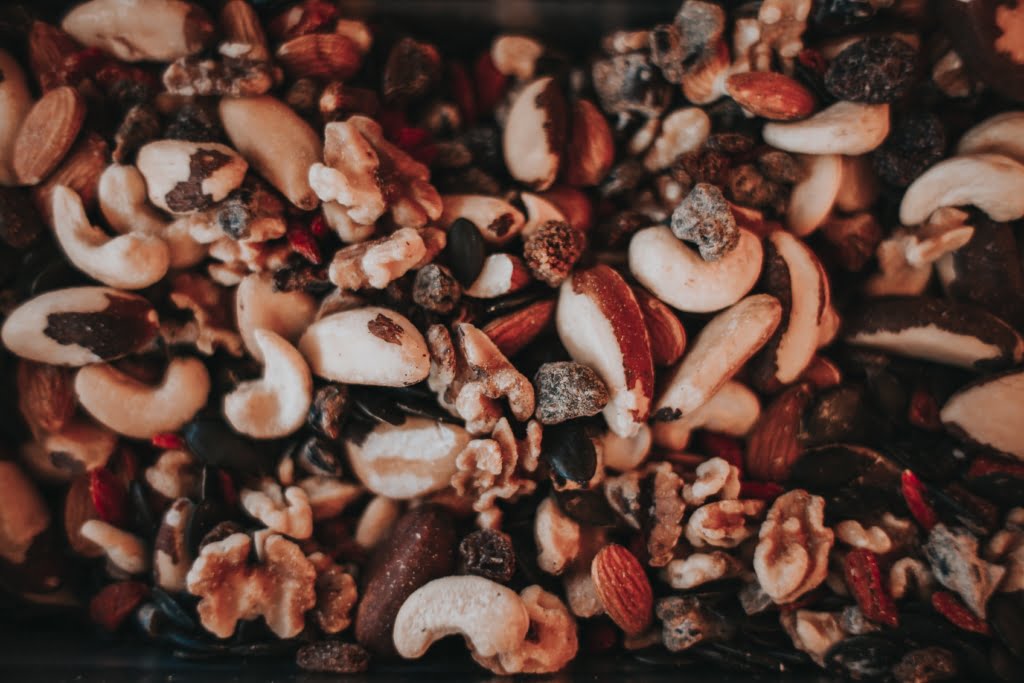 Some might say that nuts are the ultimate grab on the go keto lunch (or snack). If you're not sure what to eat and want something to munch on in between meetings then nuts are great.
Most are keto-friendly but avoid the higher carb ones like cashews and peanuts. You can find out more about which nuts are suitable for keto here.
Alternatively, you can always just eat a few teaspoons of peanut butter if you're really hungry! Maybe even use some celery as a makeshift spoon?
Keto lunch – Eating out / Takeaway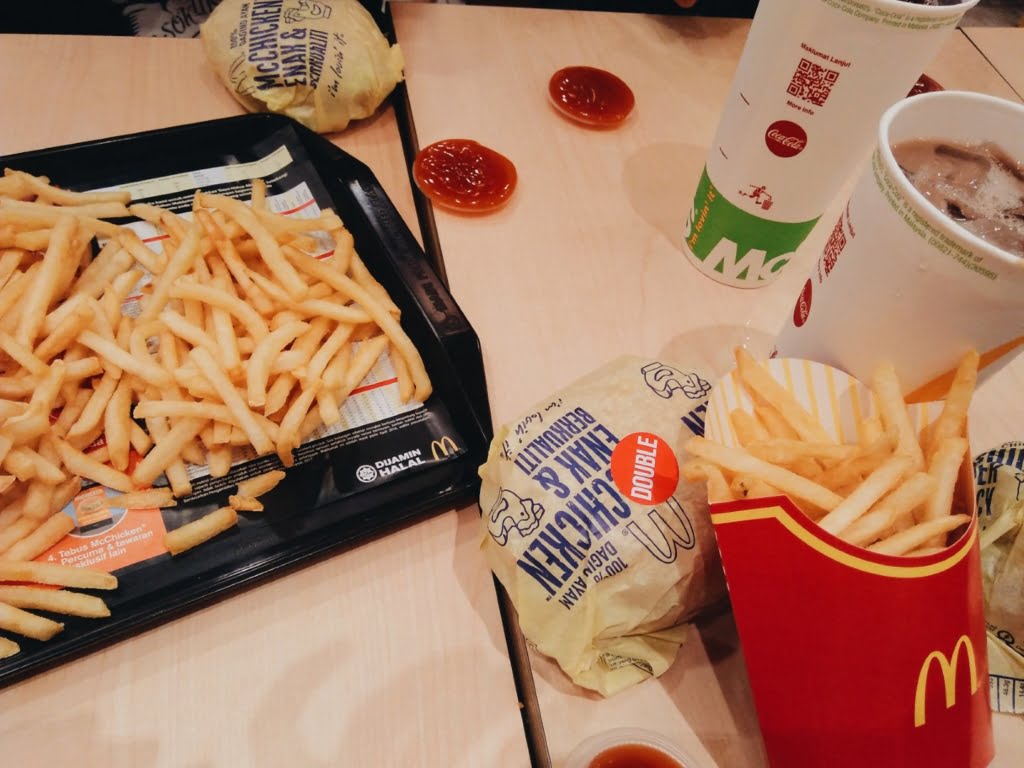 Eating out on keto can be a difficult field to navigate. You can't always just eat steak or a meat-centric dish. I mean I'd like to but I also want to have some money left over at the end of the month.
If you haven't already read our ultimate eating out on keto guide, then make sure you take a look. We've gone through and listed the best keto-friendly meals at popular high street restaurants and takeaways. The list is constantly being updated!
For lunches, Subway salads can be a good option, as well as Chipotle (if you're in London).
Got any keto lunch recommendations? Let us know!