Keto salad – Easy to make salads and ideas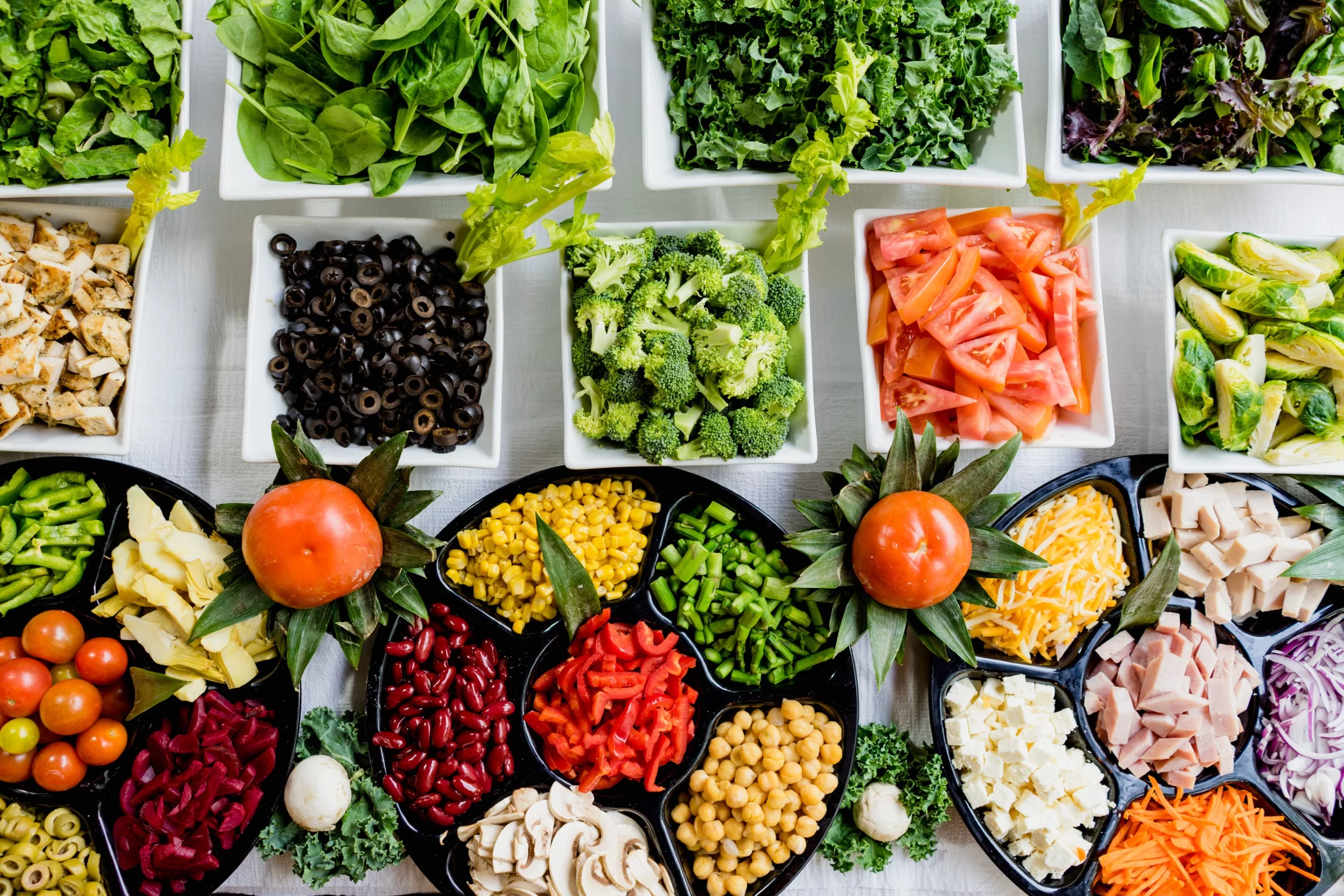 One of the easiest to make food items on keto is a tasty keto salad. You can whip up a high fat, low carb meal in only a couple of minutes. Great for lunch and even as a side to any dinner.
Here are a few delicious keto salad ideas and tips to get you started.
What should I put in my salad?
Not all ingredients commonly found in salads are keto-friendly, some are quite high in carbs and should only be used sparingly (or just avoided). Check out the lists below on what you can include, they have been split up into three main groups:
Note – the number in brackets is the average amount of carbs per 100g serving.
Good – low in carbs and can be included in all salads
Lettuce (2)
Rocket (1)
Spinach (1)
Avocado (2)
Watercress (1)
Celery (1)
Cucumber (2)
Eggs – soft boiled or boiled (1g)
Olive oil (0)
Apple cider vinegar (0)
Chicken, bacon & other meats (0-2)
Fish like tuna and anchovies (0)
Cheese like Feta – (varies) check the nutrition label as some can still contain carbs
Moderate – contains some carbs and should not be the main focus of your salad and can be included occasionally.
Tomato (3)
Spring onions (3)
Peppers – green (3) / red (4) / yellow (5)
Kale (3)
Bad – high in carbs and should be used sparingly or avoided if you're aiming to keep your carb count down for the day.
Onion (8) – both red and brown varieties
Beetroot (7)
Carrot (7)
Sweetcorn (11)
Salad dressings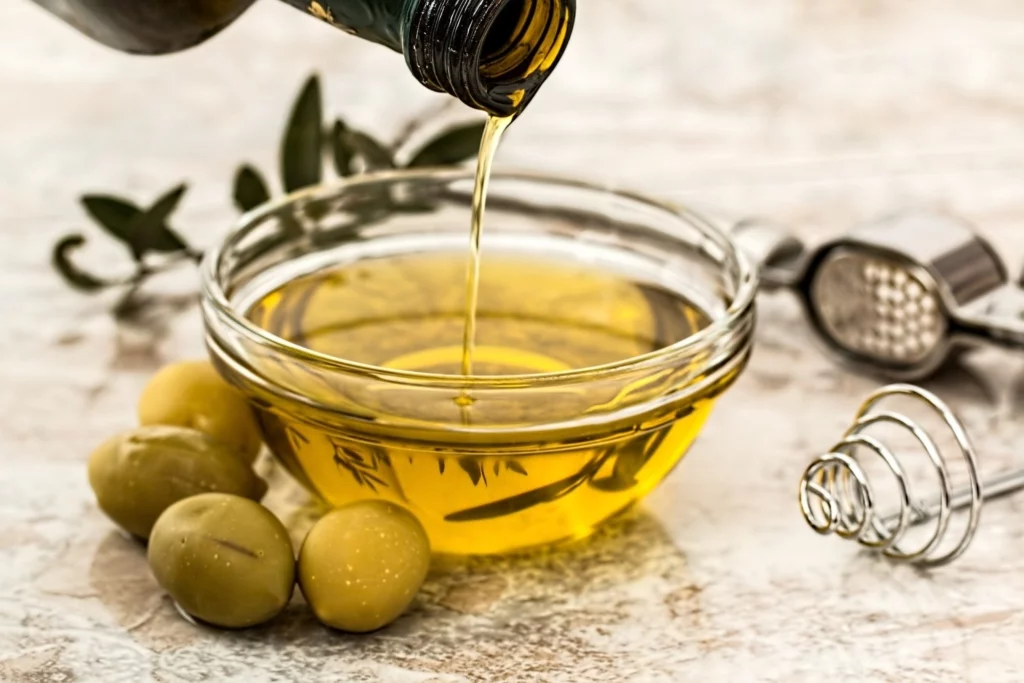 Check out our article on the best low carb salad dressings you can buy in UK stores for keto salad dressing ideas.
Keto salad ideas
Now that you know what you can put in your salad, let's take a look at some simple salads you can make. These are just general ideas, you can mix them up as much as you want!
Grilled chicken
Super simple high protein salad that you can have for lunch or dinner. You can increase the fat content by using mayo or olive oil as a dressing.
1 chicken breast, grilled & sliced – thighs can be used instead
Handful of lettuce, chopped
1 tomato, chopped
1 avocado, sliced
1/4 cucumber, thinly sliced
Salt & pepper to taste
Add all ingredients except chicken to bowl and toss to combine. Place chicken on top of salad and serve.
Tuna and avocado
Simple high fat & protein salad that you can make in under 2 minutes.
1 avocado, diced
Tin of tuna, drained
1 tomato, diced
30g mayo
1 tsp lemon juice
1 tsp chopped chives
1/2 tsp chilli flakes
Salt & pepper to taste
In a bowl, add avocado, tuna, tomato, mayo and lemon juice. Mix well and then add chives, chilli flakes, salt & pepper, toss to combine.
Egg mayo
One of the simplest and filling meals you can make. Add an avocado to increase the fat content even further. This salad will leave you feeling fuller for longer.
3 hard-boiled eggs
50g mayo
1 tsp Dijon mustard
Optional – avocado, diced or mashed
1 tsp chopped chives
1 tsp lemon juice
Salt and pepper to taste
In a bowl, combine all ingredients and mix well.
Keto salad topping ideas
To add a bit of flavour and pizzazz to your salad, you could try adding some toppings such as:
Bacon pieces – grill some bacon until caramelised and break into tiny chunks.
Crushed pork crunch – squash some pork crackling or crunch into pieces (see our article on the best pork crackling).
Diced or grated Cheese – add some cheese such as Feta, Halloumi or Cheddar.
Chopped boiled eggs – soft or hard-boiled eggs can be a great source of protein and fat.
Summary
You really can mix and match all of these ingredients to make your perfect salad. Just remember that a keto salad doesn't have to be boring, you should enjoy what you're eating!