Make the perfect cream cheese chaffle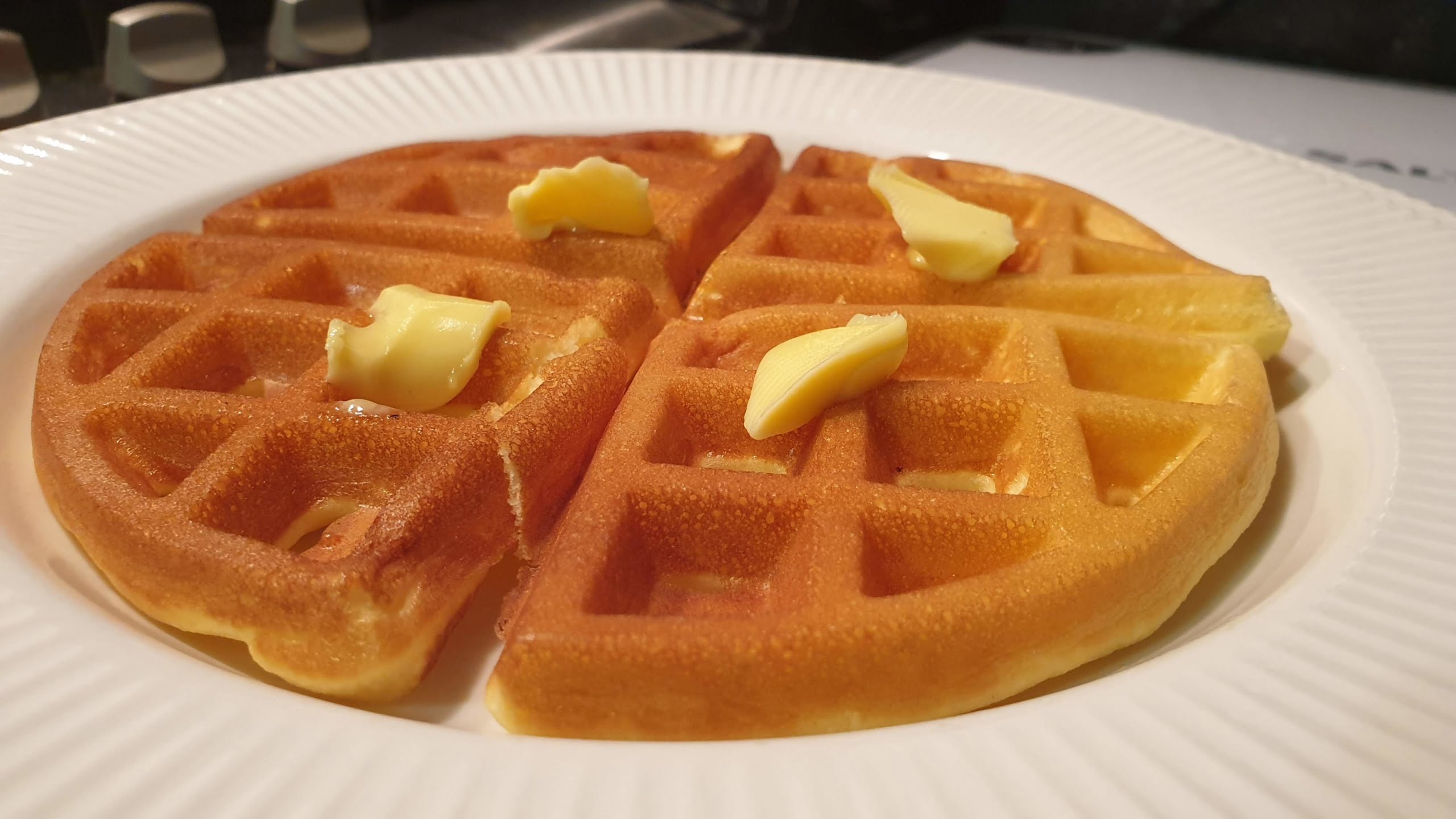 You've probably heard of a chaffle in the past year or so. It's the latest craze in the keto community. It's basically a waffle made mostly of cheese. Some call for using cheddar, others mozzarella. All great choices but if you want something really quick to make, extremely tasty and quite low calorie. Then look no further than a cream cheese chaffle!
It only has 6 ingredients and can be made in less than 7 minutes (including cooking time)! Take a look at the recipe later in the article.
Do I need a chaffle (waffle) maker?
No, is the easiest answer! You could cook this in a pan on the hob but it won't look the same and that's not what a chaffle is all about.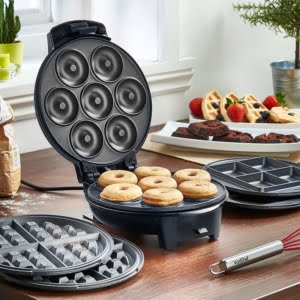 I currently have a VonShef 3-in-1 Waffle Maker sitting in one of my kitchen cupboards. It's been used to make a few doughnuts here and there. What I like about it is that it heats up quickly and the plates can be easily removed for cleaning. I bought this because I've always liked the idea of it having more than one use, but honestly a higher wattage dedicated chaffle maker is the better way to go. I need to up my chaffle game!
I've owned many VonShef products throughout the years from halogen ovens to even an egg cooker. They've worked well and at their price point they are great value. The chaffle (Waffle) iron I currently recommend is the VonShef Waffle Maker, Dual Belgian Waffle Easy Clean Non-Stick Coated Plates & Automatic Temperature Control, Compact Stainless Steel Design – 1000W. It's one of the best sellers on Amazon and has over 1,3000 ratings, averaging 4.5 out of 5.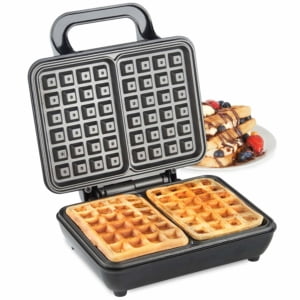 Recipe
Make the perfect cream cheese chaffle
Course: Breakfast, Desserts
Difficulty: Easy
Make the perfect cream cheese chaffle using a waffle maker. If you don't have one, then you could treat it like a pancake and just use a regular pan on the hob. Though, remember to adjust cooking times accordingly.
Ingredients
2 tsp coconut flour

4 tsp powdered erythritol

1/4 tsp baking powder

1 medium egg

30g cream cheese

1/2 tsp vanilla extract (or essence)
Directions
Turn on waffle maker.
In a mixing bowl, combine the dry ingredients (flour, sweetener and baking powder).
Add the cream cheese to bowl. If the cream cheese is hard coming out of the fridge then you can blitz it in the microwave for 10 seconds. Be careful not to over do it as it may start to spit.
Add egg and vanilla extract to bowl. Use whisk to combine and there are no lumps present.
When the waffle maker is the correct temperature, pour contents of bowl into waffle maker and close lid.
Let it cook for about 5 minutes. Do not open the lid until the time is up. The top of the waffle may not be completely browned but that's fine.
Use spatula or blunt knife to remove the waffle pieces from the pan and serve with whatever you like. I normally add a knob of butter and then pop the whole thing in the microwave for 10 seconds to quickly melt the butter (I'm impatient).
Enjoy!
Notes
If you don't like or have erythritol, then you can use your sweetener of choice. Just adjust the quantity as needed. I've used liquid vanilla flavoured sucralose before and that has been great.