Ultimate Low Carb Keto Protein Chaffle Recipe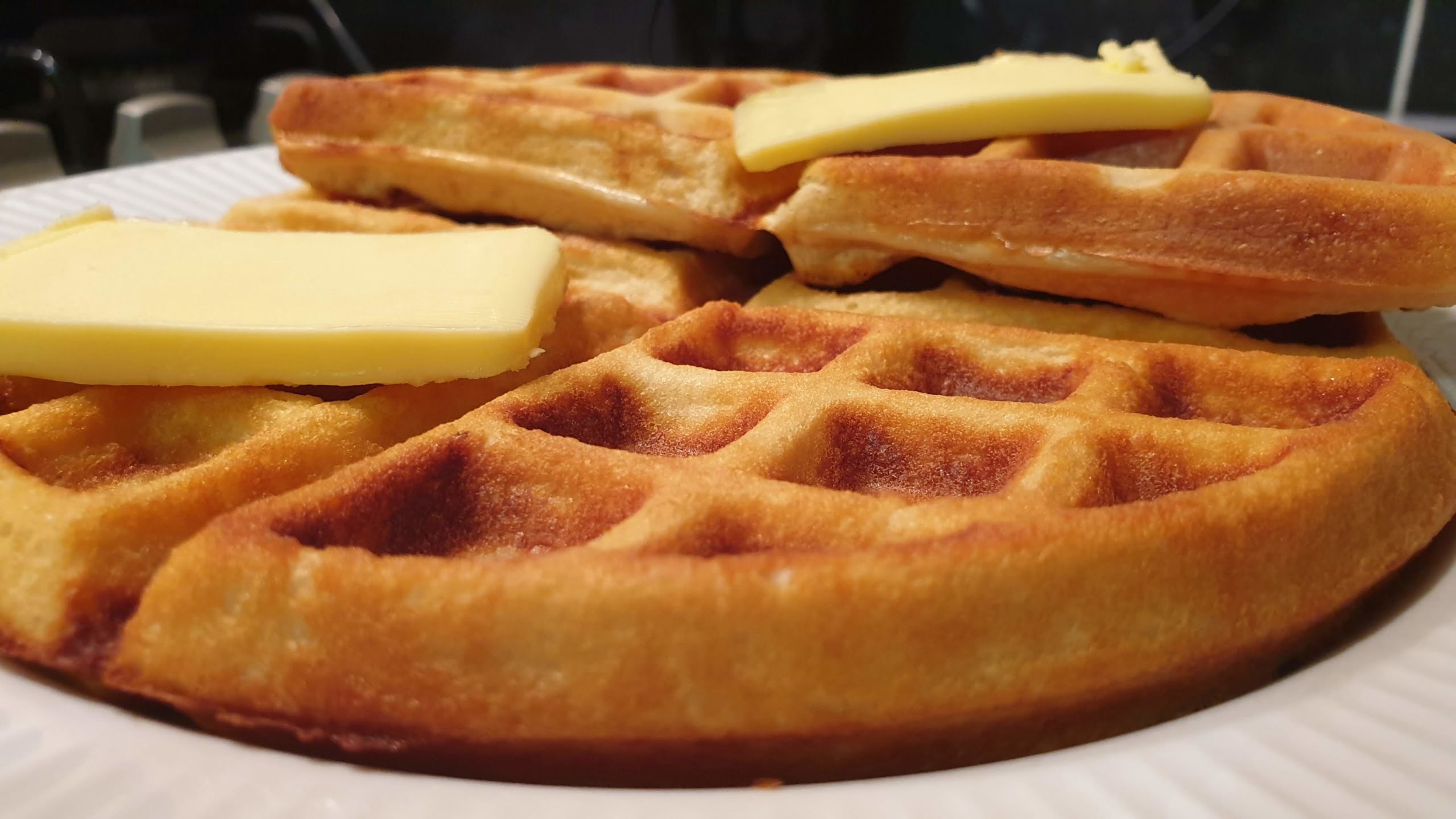 Recently, I've been working out more and needed to up my protein intake. To start with, I would drink a protein shake, but that was getting boring real quick! To add a bit of variety, I've been experimenting with using protein powder as the dry ingredient for a chaffle. After a bit of trial and error, I've come up with a low carb keto protein chaffle that is both delicious and helps you meet your macros!
What is a chaffle?
To start with, let's recap what a chaffle is. Firstly, it's a waffle made with cream cheese and usually grated mozzarella. There are variances that omit the mozzarella, and instead use some kind of low carb flour and egg. For instance, coconut or almond flour. Secondly, it's all combined and poured into a waffle maker (or pan) and cooked until brown & crispy. Lastly, it's either served on it's own, with butter or a low carb sauce/syrup.
Check out my original article on the perfect cream cheese chaffle. It also includes recommendations on what waffle maker to buy.
OK, with that out of the way. Let's see what makes a keto protein chaffle different to a normal one.
Make a keto protein chaffle
A protein chaffle, consists of three main ingredients, as well as a few other items to make a perfect fluffy waffle.
Cream Cheese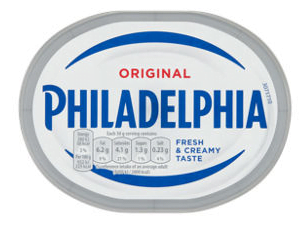 The core ingredient of a chaffle. Most UK supermarkets stock popular brands like Philadelphia, as well as their own named brand versions. Side note – In the UK, it's often called soft cheese.
Ignore low fat/calorie versions, as they are usually higher in carbs. You should aim for no more than 4.5g carbs per 100g.
Protein Powder
Your choice of protein powder matters. Firstly, you need to find a version that is low in carbs. Secondly, pick a flavour that would work well in chaffle format. I find picking a subtle flavour that is not overpowering the best. For instance, Salted Caramel and Vanilla are good suggestions. Lastly, remember that flavours like chocolate, will also alter the colour of the finished product. So don't be alarmed if it comes out dark brown!
I aim to keep protein powder under 8g of carbs per 100g. You will use 1 scoop (25-30g) in the keto protein chaffle. That equates to roughly 2g of net carbs directly from the protein powder.
Alternatively, you could use a whey protein isolate powder. Isolates contain a higher amount of protein and less carbs but are more expensive. However, you can usually pick up a good deal on My Protein when a sale is on. I recommend that you pick up the unflavoured version and use your own sweetener.
Cream / Low carb milk
As we are using between 25-30g of protein powder, we need to add some liquid. Otherwise, the chaffle would be too dry. You could omit the extra liquid, and instead use less protein powder. However, your batter will yield smaller denser waffles. Adjust as needed.
Depending on my macros, I use either double cream, single cream or almond milk (scale of high cal to low cal). I recommend double cream, as it will produce more indulgent chaffles that are also the lowest carb. However, if your aiming to keep your caloric intake down, then a low carb milk may be a better alternative. See my article on the best low carb milks, if you need help deciding on which one to pick.
Other ingredients
To help bind, and make the chaffle fluffy & rise, we will use an egg and baking powder.
Egg
One medium to large egg is usually sufficient. However, if you find the chaffle a bit dry, then try adding an extra egg. Sometimes I add an extra egg if I want to make a double serving of chaffles!
Baking Powder
Depending on the brand of protein powder, I've found that I sometimes need to adjust the quantity of baking powder. It's trial and error here, start off with the recommended 1tsp and adjust as necessary.