Keto Sriracha Mayo – Low carb spicy mayo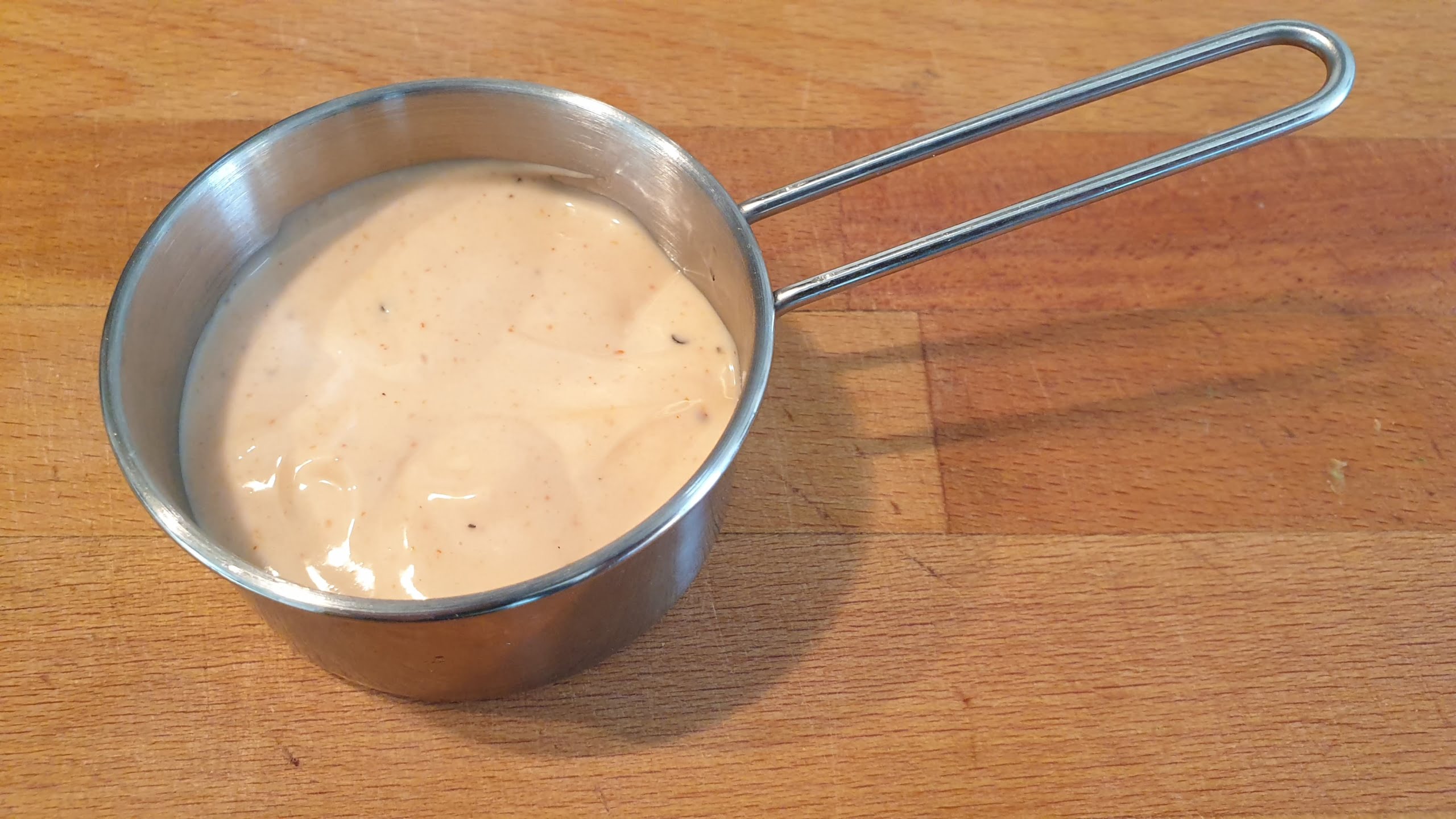 Make one of the best dipping sauces that is keto-friendly. Keto Sriracha mayo is low carb and has a sweet and spicy kick that pairs perfectly with so many dishes. Once you've tried it you'll wonder how you ever ate food without it!
It's super simple to make and only requires 5 ingredients (Mayo, Sriracha, Black Pepper, Lemon Juice and Sweetener). The two main ingredients are of course mayonnaise and Sriracha. There are multiple brands that sell these products and the carb count can vary greatly amongst them. To make your decision easier we've gone out and checked the most popular ones.
Mayonnaise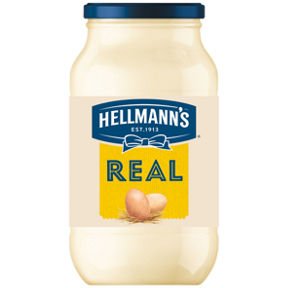 Mayonnaise, a keto food staple that is made of egg yolks, oil and an acid (usually vinegar or lemon juice). It's naturally low in carbs and high in good fat. Low-calorie versions do exist that replace some of the naturally occurring fat with sugar, as such they they tend to be higher in carbs.
Check out our article here for the best low carb keto-friendly Mayonnaise brands and products.
Sriracha Sauce

Sriracha is a type of hot sauce made from chilli peppers, vinegar, garlic, sugar and salt. It's popular in Asian cuisine and can be found in most UK stores in the Asian and world food aisles.
Check out our article here for the best low carb Sriracha brands.
Optional ingredients
Sweeteners
It's entirely optional in this recipe to add some sweetener. This helps counteract the spicy kick and produce a more sweet & spicy flavour. However, some people prefer the more savoury taste, which of course is fine so just omit this ingredient.
If you do want to add some sweetness then any of the below keto-friendly sweeteners can be used. You can adjust the quantity based on your sweetness preference.
Erythritol – most common keto sweetener. One to two teaspoons is usually just about right. It does have a cooling effect which some might not like. If so, try a different sweetener.
Stevia – add a couple of drops to start off with.
Sucralose – sold in both liquid or powdered form. Add a tiny amount as it is very sweet.
Monk Fruit Extract – not that popular in the UK and normally sold as a blend. Add a teaspoon at a time.
For more information, check out our guide on sweeteners here.
Garlic
Some Sriracha brands already add garlic to their sauce. If yours doesn't then try adding some finely grated garlic to your keto sriracha mayo.
Keto Sriracha Mayo – Low carb spicy mayo
Course: Sauces
Cuisine: Thai
Difficulty: Easy
Low carb spicy mayo sauce that goes with practicallly everything.
Ingredients
4 tbsp Mayonnaise

2 tsp Sriracha sauce

1/4 tsp black pepper

1 tsp lemon juice

1 tsp sweetener – erythritol or equivalent (optional)
Directions
In a small bowl, add all ingredients and whisk until combined.
Serve or store in a sealed container in the fridge
Notes
The carb count will vary based on the mayo and sriracha you are using. You can omit the sweetener if you prefer a more spicy savoury sauce.
Nutrition per serving: Energy: 223 kcal, Fat: 23.8g, Carbs: 1.1g, Protein: 0.4g