Best sugar free sweetener for tea (UK)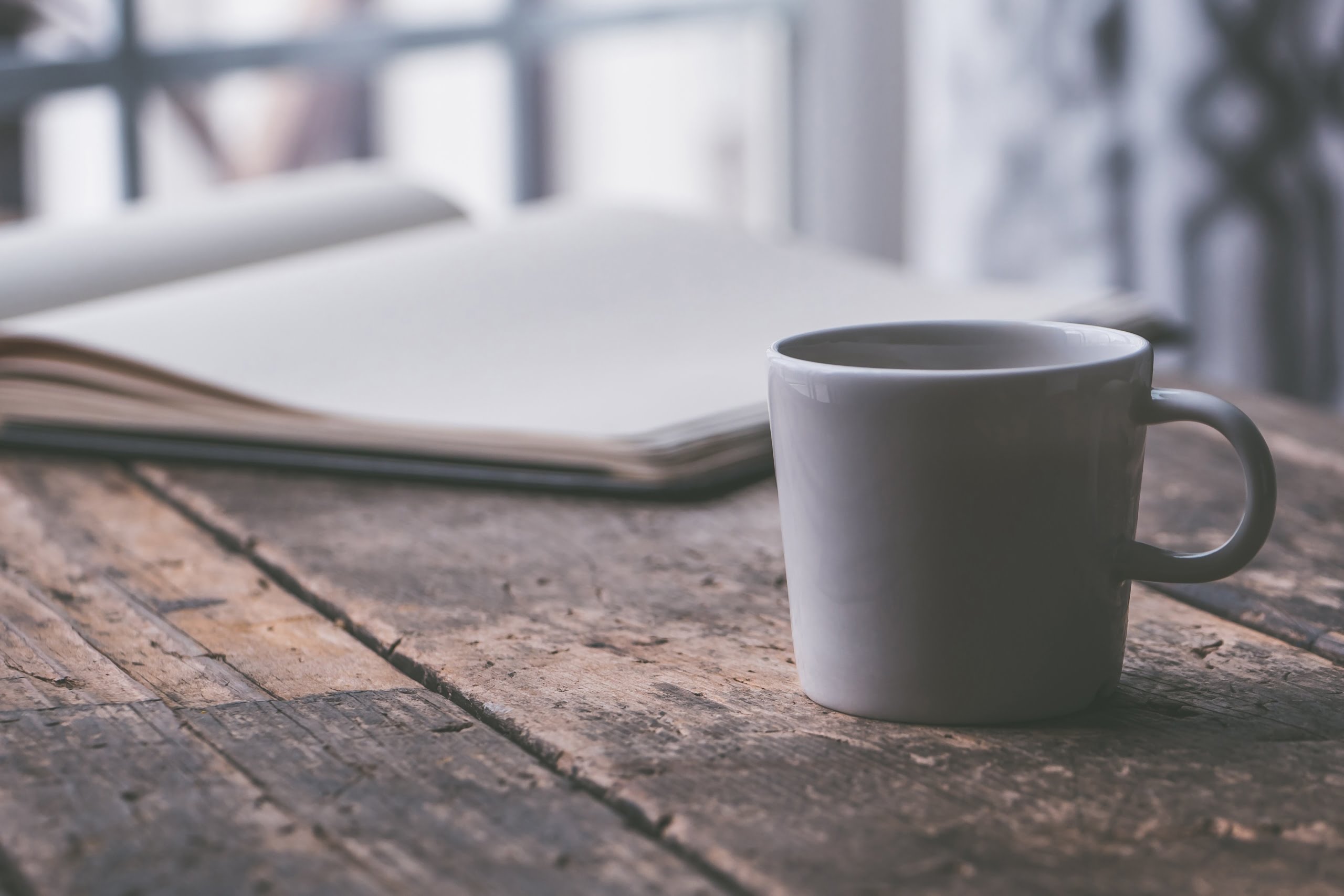 Tea, the nations favourite drink. Everyone has their own way of making it, some like it with a splash of milk and sugar, others have it black. Whatever your preference is, some argue how to make the perfect brew. Is it milk or water first? If it helps, there is actually and ISO standard for it (ISO 3103)!
Whatever your choice, there are a few ingredients that are not keto. Which is the milk and sugar. Luckily, I already have a guide for the best milk alternatives (available here). For sugar, there are a few low carb sweeteners that are great for tea, and most can now be found in UK food supermarkets.
What kind of keto sweetener is best for tea?
There are a lot of sweeteners about, some are derived made from plants (stevia), while others are artificial (sucralose). The type of sweetener you choose for tea is important, as you don't want anything that adversely affects the taste. It should ideally only provide sweetness, and not leave a bitter chemical or artificial aftertaste.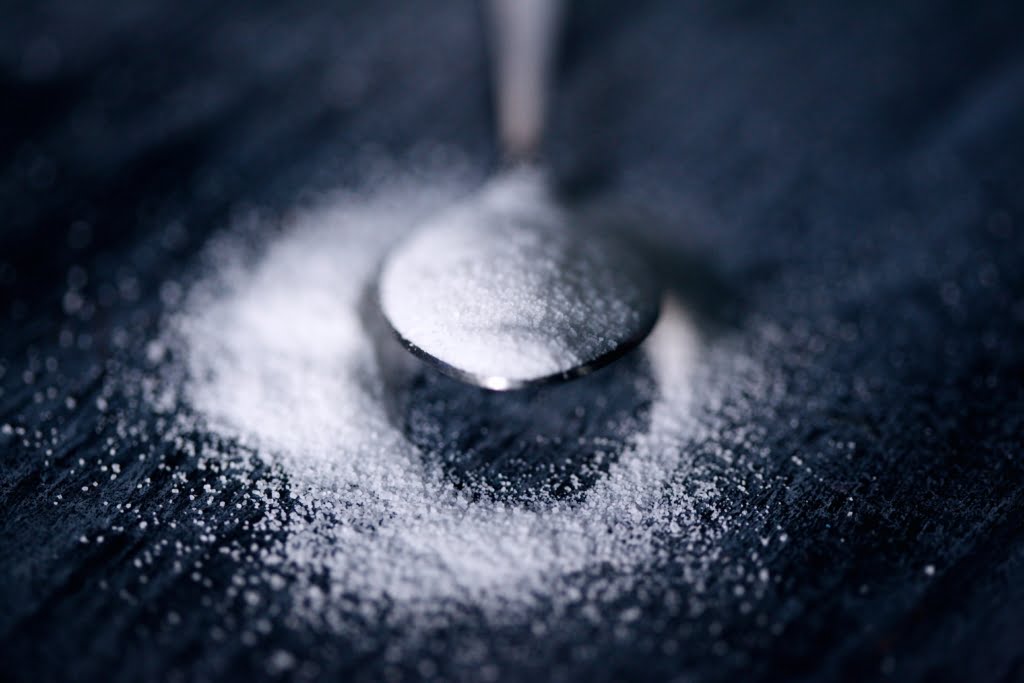 A keto sugar alternative like Erythritol, is commonly used in baking, but is not great for tea as it produces a cooling effect. However, you can get some Erythritol sweetener blends that counteract this effect by adding other sweeteners like stevia and inulin.
When looking for a good sweetener for tea, a blend may be your best choice. Many brands are starting to sell sweeteners made with a mixture of stevia and erythritol. From my experience, they are usually the best alternative.
Artificial sweeteners like sucralose and aspartame are normally fine for keto in their pure form. However, most brands combine them with filler agents that are not keto. Which leads us nicely on to:
What ingredients to avoid
Most sweeteners sold in UK stores are usually bulked out with other 'filler' ingredients, like Maltodextrin. This is not recommended on a keto diet, as it has a glycaemic index of 105, which is higher than normal table sugar (65).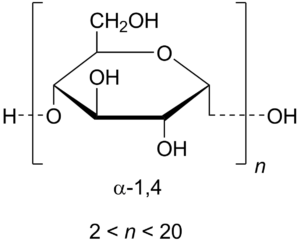 What this does is raise your blood sugar, causing a spike in insulin levels. This normally results in kicking you out of ketosis and can leave you craving carb laden foods. Other fillers, like Dextrose and Polydextrose should also be avoided.
What to look out for
Firstly, the best way to find your perfect sweetener for tea is to try them! Secondly, a helpful tip is to check the ingredients list. Try and look out for one or more of the following:
Main Sweetener (or blend of any): Erythritol, Stevia, Sucralose, Monk fruit extract

They can go by slightly different names like Steviol Glycosides.

Sweeteners to avoid: Table Sugar (brown/white), Honey, Agave syrup, Coconut sugar, high fructose corn syrup, Maltitol
Sweeteners to try and avoid: Saccharin, Maltitol, Xylitol, Sorbitol, Isomalt, Lactitol, Polyglycitol, Aspartame

Some can still spike your blood sugar and can cause digestive distress in people.
Others, like Saccharin and Aspartame, are dwindling in popularity due to reported side effects. However, no substantial evidence exists that clearly makes them unsafe for human consumption.

Avoid bulking agents like: Maltodextrin, Dextrose, Polydextrose
Recommended UK sweeteners for tea
Truvia Jar Stevia Low Calorie Sweetener
Size: 270g
Available at: Asda, Amazon and most supermarkets
Ingredients: Erythritol, Stevia, Natural Flavourings
Sweeteners that are OK (in moderation)
If you're in a pinch, and need something to sweeten your tea, then the below are OK (in moderation). However, depending on the quantity used, some may kick you out of ketosis.
Sweetex Sugar Substitute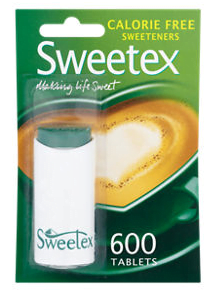 Size: 600pk
Price: £1.98
Available at: Asda and most supermarkets
Ingredients: Sodium Saccharin
Hermesetas Mini Sweeteners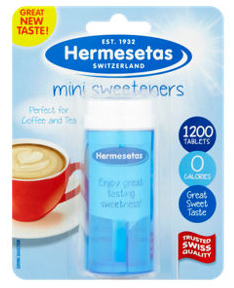 Size: 1200pk
Price: £4.49
Available at: Asda and most supermarkets
Ingredients: Sodium Saccharin, Sucralose
Silver Spoon Sweetener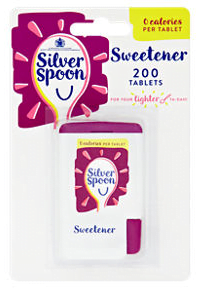 Size: 200pk
Price: £1.00
Available at: Asda and most supermarkets
Ingredients: Lactose, Aspartame
Sweeteners to avoid
Big brands like Splenda, often contain filler agents like Maltodextrin. In other words, they are not suitable for keto. For instance, the following products should be avoided:
Canderel Granular Low Calorie Sweetener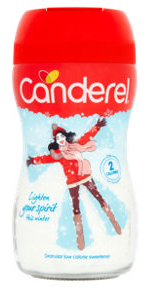 Size: 75g and 300pk tablet form
Ingredients: Maltodextrin, Aspartame
Splenda Sugar Alternative Granulated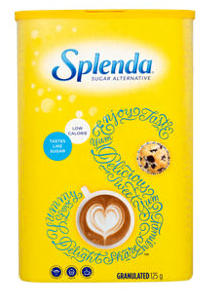 Size: 125g
Ingredients: Maltodextrin, Sucralose
Silver Spoon Granulated Sweetener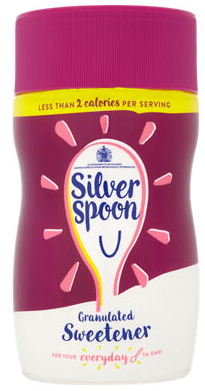 Size: 75g
Ingredients: Maltodextrin, Aspartame
Supermarket own brand sweeteners
Many supermarkets also sell their own brand sweeteners. Similarly, like with the named brands, they also contain Dextrose and Maltodextrin. In conclusion, most should be avoided. For example:
Asda
Low Calorie Sweetener Tablets
Granulated Sweetener
Stevia Sweetener Tablets
Stevia Sweetener Granules
Tesco
Stevia Sweet Granulated Low Calorie Sweetener
Stevia Sweetener 100 Tablets
Granulated Sweetener Sucralose
Sucralose Tablet Sweetener
Low Calorie Aspartame-Based Sweetener
Tablet Sweeteners
Sainsbury's
Sucralose Sweetener Tablets