Keto Sour Cream & Chive Dip Recipe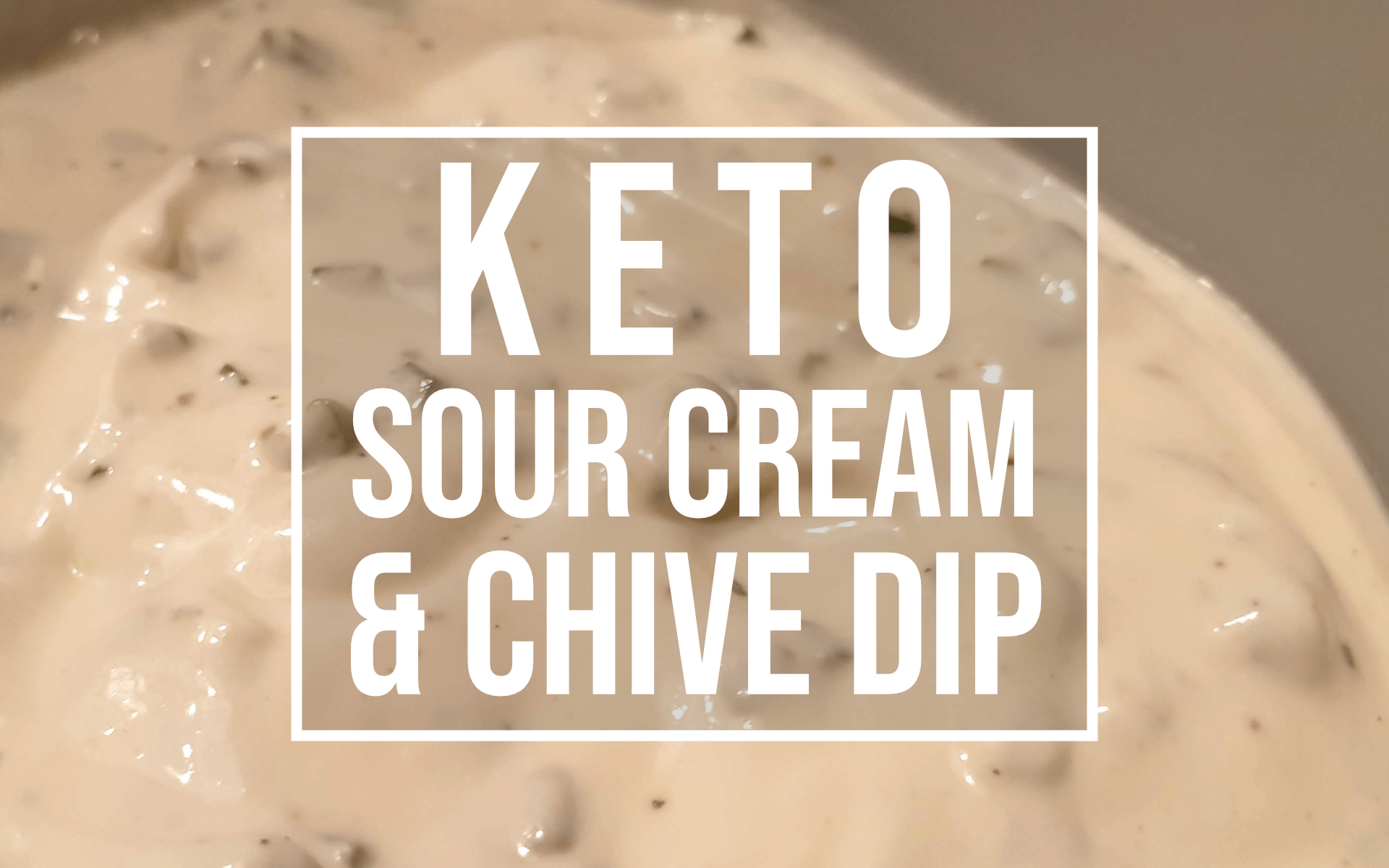 Fancy being able to dip your veggies (or any food) into something creamy, cooling and just a little bit garlicky? Well, you better take a look at this keto sour cream and chive dip recipe, that is super simple and best of all low carb!
Are store-bought sour cream dips keto-friendly?
Hmm, sort of. Most of the sour cream & chive dips sold in UK supermarkets contain around 6-7g of carbs per 100g. Depending on your serving size (~50g) and your keto macros (typically <20g per day) you can probably eat them in small portions.
However, if you make your own, which by the way is super easy, you can have an ultra low carb dip that you can eat a whole lot more of!
Disclaimer – This post contains affiliate links, meaning, I recommend products or services I've used or know well and may receive a commission if you purchase them too (at no additional cost to you).
What's in a keto sour cream dip?
There's really not much in a sour cream & chive dip. Just three main ingredients and a couple of other little bits to boost the flavour!
Sour Cream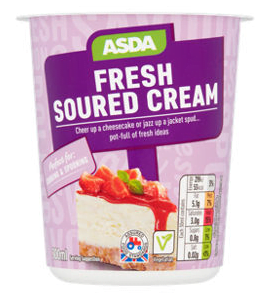 Fresh soured cream is just cream that has had a lactic acid culture added, which thickens and sours it. As such, it's perfect for keto as its only around 3-4g of carbs per 100ml.
You can found soured cream in pretty much all stores in the fresh dairy aisle. On average, it's around 33-50p per 100ml but can vary depending on container size. Personally, I always pick up the larger container as it keeps well in the fridge for about 3-4 weeks.
Available at: Asda, Iceland, Sainsbury's, Tesco and most other UK stores.
Mayonnaise
Adding mayonnaise to the keto sour cream and chive dip helps to provide a creamier, richer flavour. Your choice of mayo depends on what suits your needs:
Full fat mayo – if you want the lowest carb dip, aren't bothered about calories and want a load of healthy fat.
Light mayo – much lower in calories but higher in carbs.
Garlic mayo – fancy a bit of garlic in your dip then you can use a flavoured mayo such as Crucials Garlic Mayo.
Personally, I make this keto dip with Crucials Garlic Mayo as it's only 449 calories per 100ml and 3.2g of carbs. Making it a perfect middle ground between a full fat and light mayo. Not to mention, the garlic flavour pairs perfectly with soured cream & chives.
Related – Check out our favourite low carb keto mayo guide for more product recommendations and even how to make your own!
Chives
It wouldn't be a sour cream & chive dip without the chives! For the best result, use freshly chopped chives but if you don't have any, then dried chives will work just fine.
Through trial and error, I've found that you need to be rather generous with the chives, especially if they're dried. Don't be stingy, you want to see a nice lot of green speckles in the dip!
Buying dried chives
Dried chives can be picked up in the herbs and spices aisle, though I've found that I get through a small 3-4g jar very quickly. As such, I now purchase chives in bulk and at a much-reduced price.
1-5g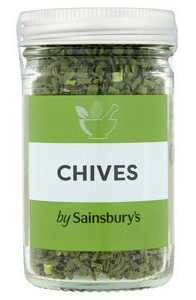 Available in most UK supermarkets including:
50g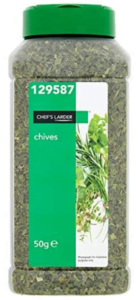 Available at: Amazon
250g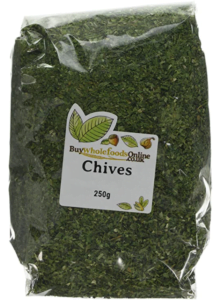 Available at: Amazon, BuyWholefoods
Optional ingredients
Lemon juice
Lemon juice (250ml / 1ltr) can help to thin the dip as well as add an additional level of tartness. You don't have to include it, but I find that it works well and you literally only need a splash (about half a teaspoon).
Onion & garlic powder
If you're already using a garlic mayo then there is no need for a dash of garlic powder as it may be too overwhelming. If not, then a little bit of garlic powder can complement the other flavours beautifully!
As for onion powder, chives have a naturally oniony flavour but it's quite subtle. Adding a little bit of this powder can help to really bring it out.
Keto Sour Cream & Chive Dip Recipe
Course: Sauces, Sides
Cuisine: British
Difficulty: Easy
Super simple keto-friendly sour cream and chive dip that is low carb and packed full of flavour!
Ingredients
2 tbsp sour cream

2 tbsp mayonnaise

1 tbsp chopped chives (fresh or dried)

1 tsp lemon juice

Dash of garlic & onion powder

Salt & black pepper, to taste
Directions
In a bowl, add all ingredients and mix to combine
Taste test, then adjust seasoning as needed
Serve or cover with cling film (or lid) and store in fridge until needed. Leaving it for longer will help the flavours to develop!
Notes
Garlic – don't like garlic? You can omit it and still be left with a cool and refreshing dip.
Lemon Juice – It adds a bit of tartness and also helps to thin the dip. You may need to adjust the quantity for your desired thickness & tartness.
Chives – fresh is best, but dried chives will work, though you may need a bit more to get the same level of flavour.
Servings – I tend to double up the recipe whenever I make it as I like a lot of dip!
Nutrition Facts
2 servings per container
Serving Size30g
---
Calories94.45
Amount Per Serving% Daily Value *
Total Fat 9.78g

16

%
Amount Per Serving% Daily Value *
Total Carbohydrate 1g

1

%
Protein 0.51g

2

%
* The % Daily Value tells you how much a nutrient in a serving of food contributes to a daily diet. 2,000 calories a day is used for general nutrition advice.