Keto products at Costa – Best low carb options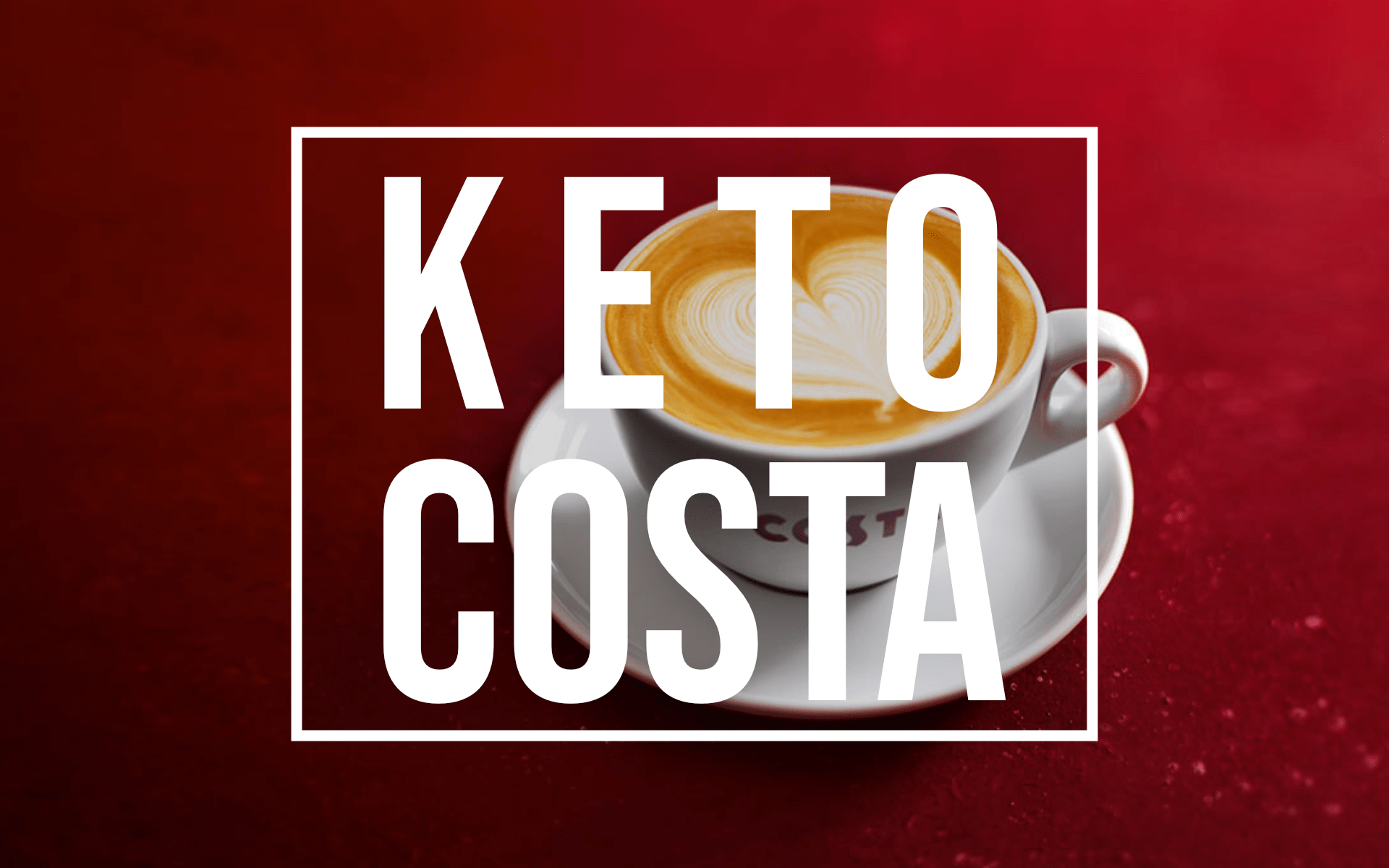 Fancy a cup of coffee while you're out and about but don't want to use up a big chunk of your carb allowance? Then take a look at our guide for ordering drinks at Costa (UK) that are both low carb and keto friendly!
Costa Coffee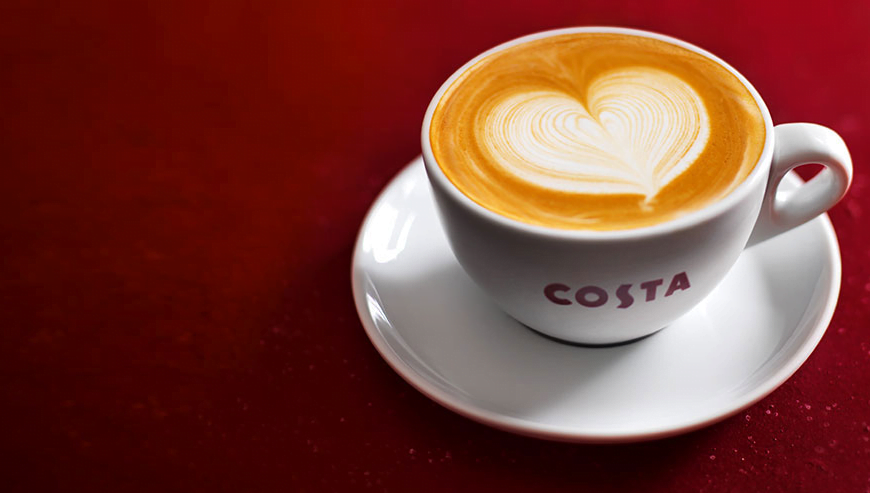 Apparently, the nations favourite coffee shop and you can find them pretty much everywhere. You can check out all their locations here.
They offer a wide range of hot & cold drinks as well as some food. But what are they like for us Keto folks? Well, you can rule out most of the food but some of their drinks are OK on keto and others can be made keto friendly by ordering off-menu (sort of).
Coffee – The usual sugary culprits
All the fancy and seasonal coffees like honeycomb cappuccino are full of sugar and need to be avoided on keto.
Let's take a look at some examples and their shocking sugar count!
| Drink | Serving / Carbs per serving (g)* |
| --- | --- |
| Honeycomb Latte Macchiato | Primo (303g): 30-40g |
| Caramel Cortado | Standard (174g): 16-21g |
| Mocha | Primo (232g):15-23g |
| Cappuccino | Primo (235g):10-16g |
* carb count depends on the type of milk chosen, check out the next section for more about the kinds of milk they offer.
As you can see, just the standard coffees like Cappuccino contain almost your entire daily carb allowance (on average around 20g per day)! Even changing the type of milk only changes the carb count by around 5g. Of course, there are some keto-friendly drinks which you can find later in the article.
Note – You can check out the complete list of menu items, as well as their respective nutritional information here.
Costa milk and cream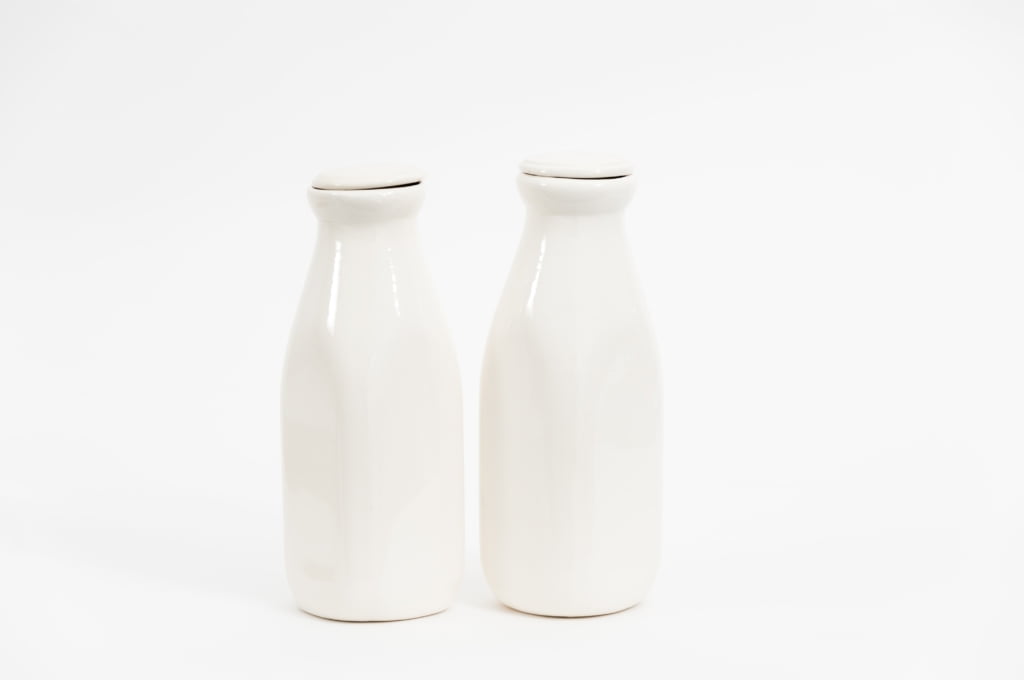 Before we jump into what drinks are keto-friendly at Costa, we need to take a look at the kinds of milk they sale. Costa now offers 8 different types of milk which is one of the widest ranges available in UK coffee shops. However, all of them are the sweetened varieties so have quite high carb counts, so you need to be careful.
Their current range consists of:
Whole
Skimmed
Semi Skimmed
Coconut
Almond
Soya
Lacto-free
Oat
You might see Almond in the list and think that that is OK on keto. However, as we mentioned earlier, they are the sweetened versions so actually none of them are really suitable for keto.
Though of course, if you're only having a very small serving like in a Machhiato then they might be OK. In those cases always pick the Almond milk as it is the lowest in carbs.
For an example let's take Macchiato and compare the carb counts (based on a 70g serving):
Whole – 1.3g
Skimmed – 1.2g
Semi Skimmed – 1.3g
Coconut – 1.1g
Almond – 1.1g
Soya – 1.1g
Lacto-free – 1.1g
Oat – 1.6g
From looking up the common carb values it seems that Oat contains the highest amount of carbs whereas Coconut, Almond and Soya are generally the lowest. If you have to have milk (and a small serving at that) then pick one of those three.
Costa pouring cream
But there's a better way! If you can't stomach a plain black coffee and need to something to cut it with, then why not ask for some pouring cream. The vast majority of Costa shops stock pouring cream and you can ask for a serving of it with any coffee. The most popular is with an Americano and doesn't normally cost any extra.
Nutrition-wise it's the lowest carb option by far and adds a bit of extra indulgence to your drink, plus some extra fat is always good on keto!
Typical Costa pouring cream nutrition per 100ml (found here):
Energy: 370kcal, Fat: 38.9g, Carbohydrate: 3.0g, Fibre: Nil, Protein: 1.9g, Salt: 0.1g
Keto friendly drinks at costa
So now that we've seen how much sugar is in some of your favourite Costa drinks let's take a look at what is OK on keto.
Coffees
The milk based coffees like Cappuccino are not suitable for keto so you're best off sticking to black coffees such as Americano and Espresso. See the table below for suitable keto-friendly coffees.
| Drink | Serving size (g) | Carbs per serving | Keto-friendly? |
| --- | --- | --- | --- |
| Americano | Primo (286g) | 0.9g | Yes |
| Premium filter coffee | Primo (286g) | 0.5g | Yes |
| Flat black | Standard (416g) | 0.5g | Yes |
| Espresso | Solo (30g) | 0.4g | Yes |
| Macchiato (with Almond milk) | Standard (70g) | 1.1g | OK |
| Ristretto | Solo (30g) | 0.3g | OK |
| Cortado (with Almond milk) | Standard (180g) | 4.4g | OK |
Note – Where possible try an opt for pouring cream instead of milk to keep the carb count down.
Coffee Over Ice
All the coffees over ice drinks are gently sweetened so the carb counts are higher compared to their hot cousins (hmm, phrasing). However, some are OK if you can account for it in your daily carb limit.
| Drink | Serving size (g) | Carbs per serving |
| --- | --- | --- |
| Iced Americano | Standard (359g) | 4.1g |
| Iced Espresso Macchiato (with Almond milk) | Solo (101g) | 3.8g |
Cold Brew Coffee
Too hot for coffee? Serve it cold with ice. There's only one option that is keto-friendly but it contains practically 0 carbs. Perhaps ask for a dash of pouring cream for extra flavour.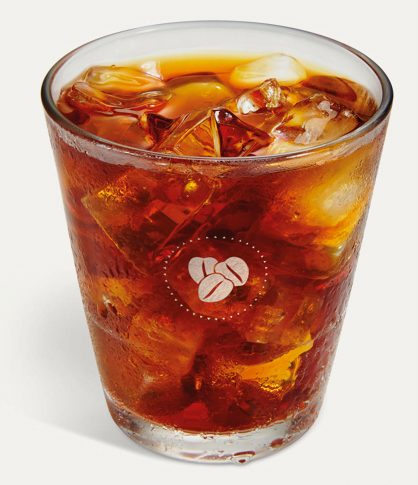 Cold Brew Coffee Black
Carbs per serving (Primo / 225g): 0.1g
Frostino
Sadly, none of the Frostino drinks are keto-friendly with an average carb count of 16g per serving.
Fruit Coolers
When you hear fruit, you probably think it contains a lot of sugar, and yes you're right! The coolers contain a lot of carbs, around 25-40g per drink.
Iced Teas & Lemonades
Again, another no go on keto they contain around 15g of carbs per serving.
Hot Chocolate & Other Milk Drinks
Technically, the only milk drink in this menu section that is OK on keto is the Milk Babyccino at around 2.4g of carbs for Soya milk version. The rest (like Hot Cocoa) contain more than your daily serving of carbs.
Tea
Tea, the nation's drink. On its own it contains practically zero carbs, it's the milk that will increase the count. Of course, Green tea is perfect for keto and is highly recommended (and please don't add milk to it)!
| Drink | Serving | Carbs per serving |
| --- | --- | --- |
| English Breakfast | 100g | 0g |
| English Breakfast Decaf | 100g | 0.3g |
| The Earl | 100g | 0.3g |
| Jasmine Green Tea | 100g | 0g |
| Double Mint Infusion | 100g | 0.3g |
| Pure Green Tea | 100g | 0.3g |
| Superfruity Infusion | 100g | 0g |
Keto Costa syrups and sweeteners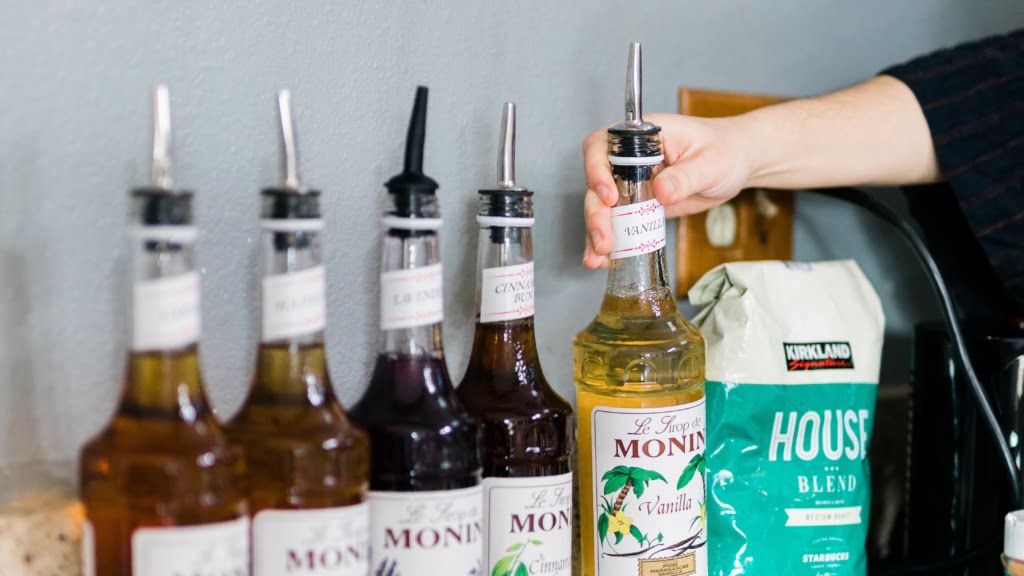 Costa offers a few different syrups that you can squirt into your drinks. Most are just pure sugar but there are two sugar-free syrups that are fine for keto. They are:
Note – Make sure you request for the sugar-free versions as not all stores stock them. The normal versions of these syrups are definitely not keto-friendly!
They use the Monin brand and the sweetener used is Sucralose. Check out our article on different sweeteners if you want to learn more. If you want some coffee syrups at home then check out our guide here.
If you wanted some extra flavour you could also ask for a sprinkling of cinnamon on top of your coffee (or add a dash to your pouring cream).
Food at Costa
Most of the food sold in Costa is of the baked variety and so are mainly carb-based. They may smell & look great but are a no go on keto, even the small range of fruit they offer is high in carbs. However, they do offer a very small range of treats that are suitable for keto.
| Food | Serving size | Carbs per serving |
| --- | --- | --- |
| Protein Nut Mix | 30g | 1.4g |
| Natural Mixed Nuts | 30g | 2.7g |
Oh, and avoid the sugar-free gummy bears and cola bottles as they contain maltitol and many are sensitive to it, often resulting in a few visits to a bathroom.
Conclusion
As with most coffee shops, if you like black coffee then you're fine for keto but if you want something a bit more complex then Costa is not a bad choice for keto.
Some tips & tricks for you to remember:
Milk – Try and avoid milk and where possible ask for some pouring cream instead. Stick to Almond, Soy or Coconut if that's not an option.
Syrups – Always request the sugar-free versions.
Flavourings – Ask if they can sprinkle some cinnamon on your coffee or cream.
If you want to find out more about eating and drinking out on keto, then check out our other articles found here.