Best places to get almond flour in the UK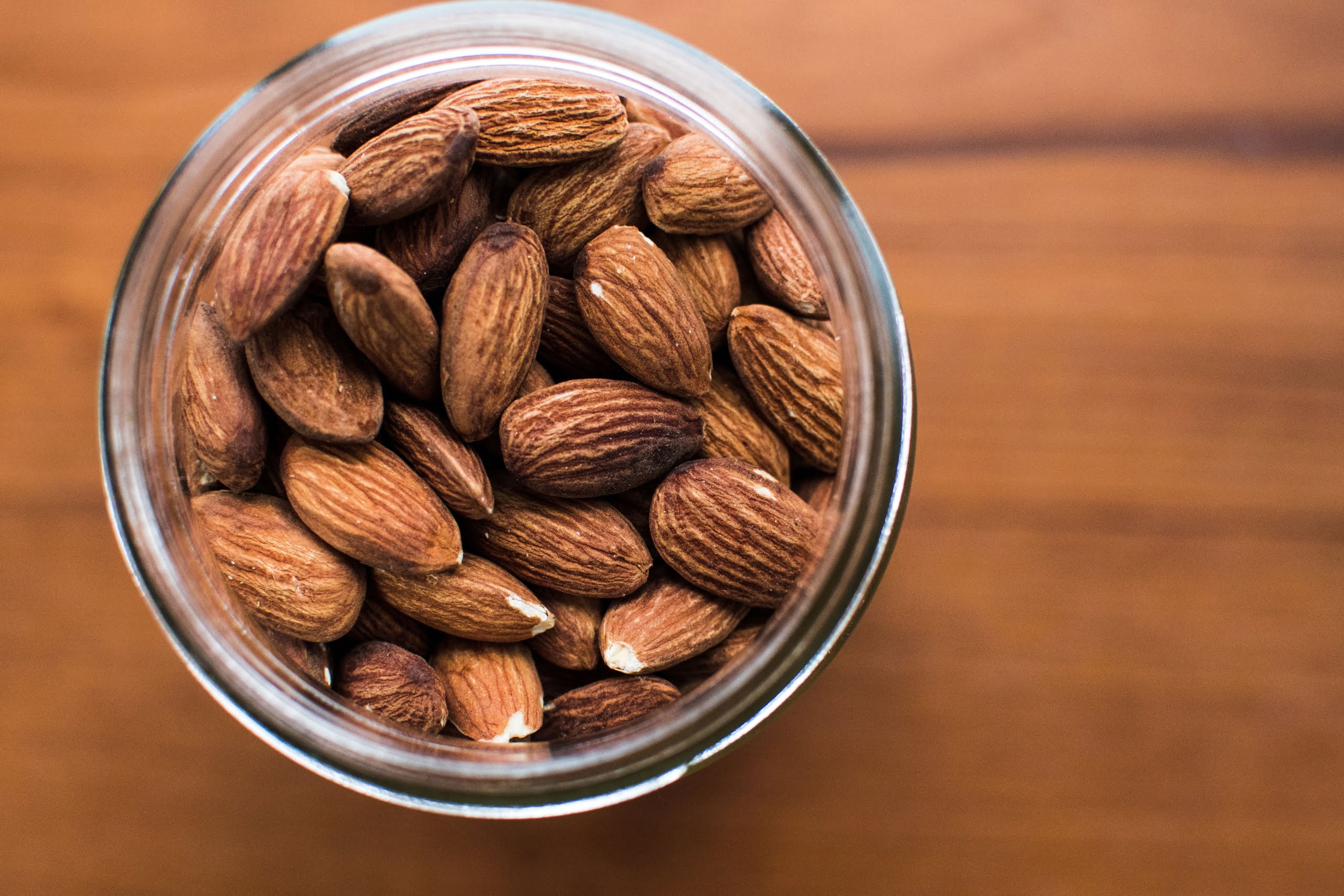 One of the core ingredients in any keto or low carb baking recipe is usually almond flour. It has similar properties to traditional flour but only contains about 6.7g of carbs per 100g. Other keto flours include coconut, flaxseed and sunflower & pumpkin seeds.
Most recipes call for almond flour; these are almonds that have been ground to a very fine grain. Here in the UK, it's harder to source actual flour, but ground almonds can be found relatively easily. Ground almonds are not milled as fine as flour and are usually ground with the skin left on.
Ground almonds are not particularly cheap, so it's often better to buy in bulk when you can. The cheapest option is often to actually make your own (see below). However, you'll need a good grinder that has a large enough capacity to make a good size batch. Most consumer grinders are designed for coffee, so have very limited capacity.
Make your own almond flour
It's easy to make almond flour at home but it won't be as fine as the commercial version. This means that baked goods might not be as fluffy.
To make the almond flour you'll need either a high powered blender/food processor or large capacity grinder and some almonds. That's it!
Blenders & Food Processors
Everyone should have a good blender & food processor in their kitchen. If you have the countertop space you could buy dedicated appliances. However, if you're like me and don't have the room then it makes sense to have a multi-purpose all-in-one tool.
Here a few recommendations based on different price points.
Ninja Food Processor Auto-iQ – Best quality & performance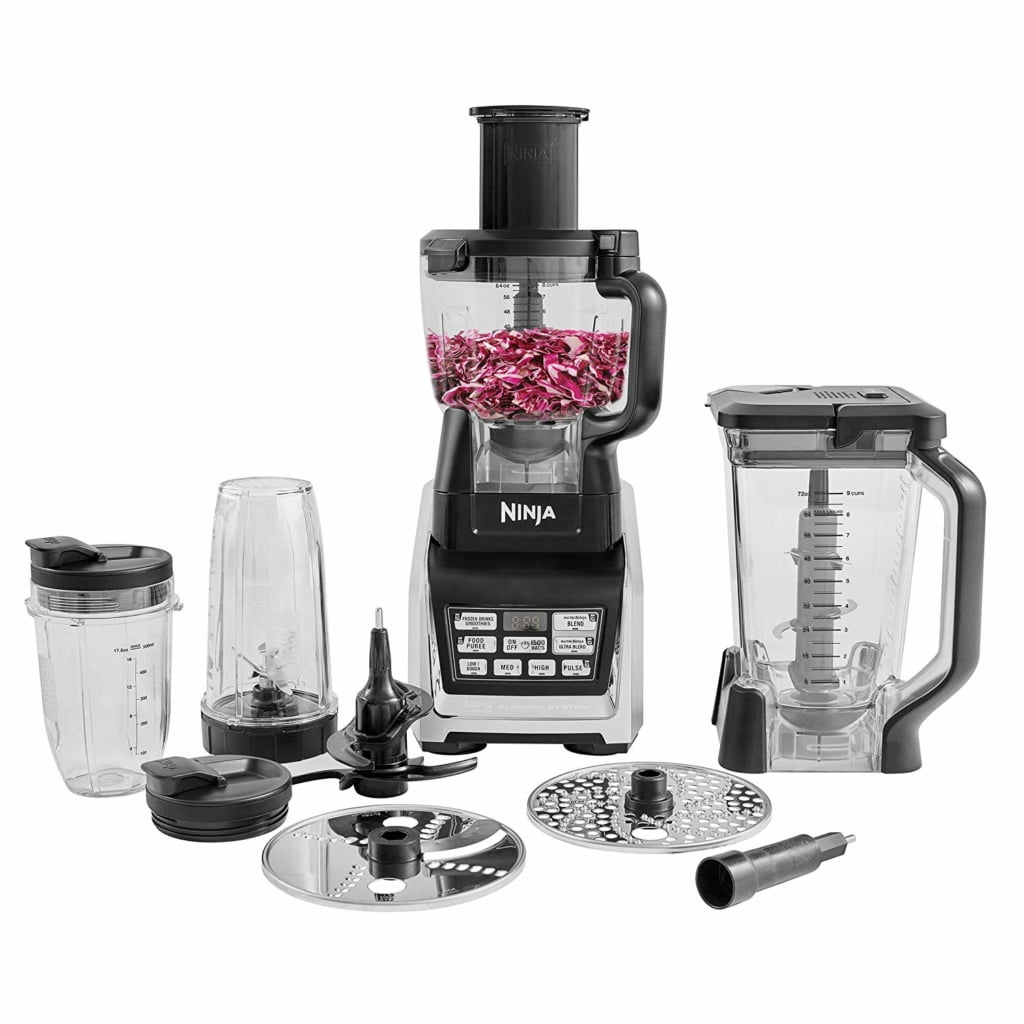 This is one of the highest-rated food processors on Amazon with an average rating of 4.7 out of 5, based on over 460 ratings. It has a really powerful 1500 W motor, meaning that it should be able to grind almost anything with ease. It comes with multiple attachments and even a couple of travel cups for your smoothies.
It's not cheap but it's worth every penny. It's versatile and well made and should last you for years to come.
VonShef 750W Food Processor – Best price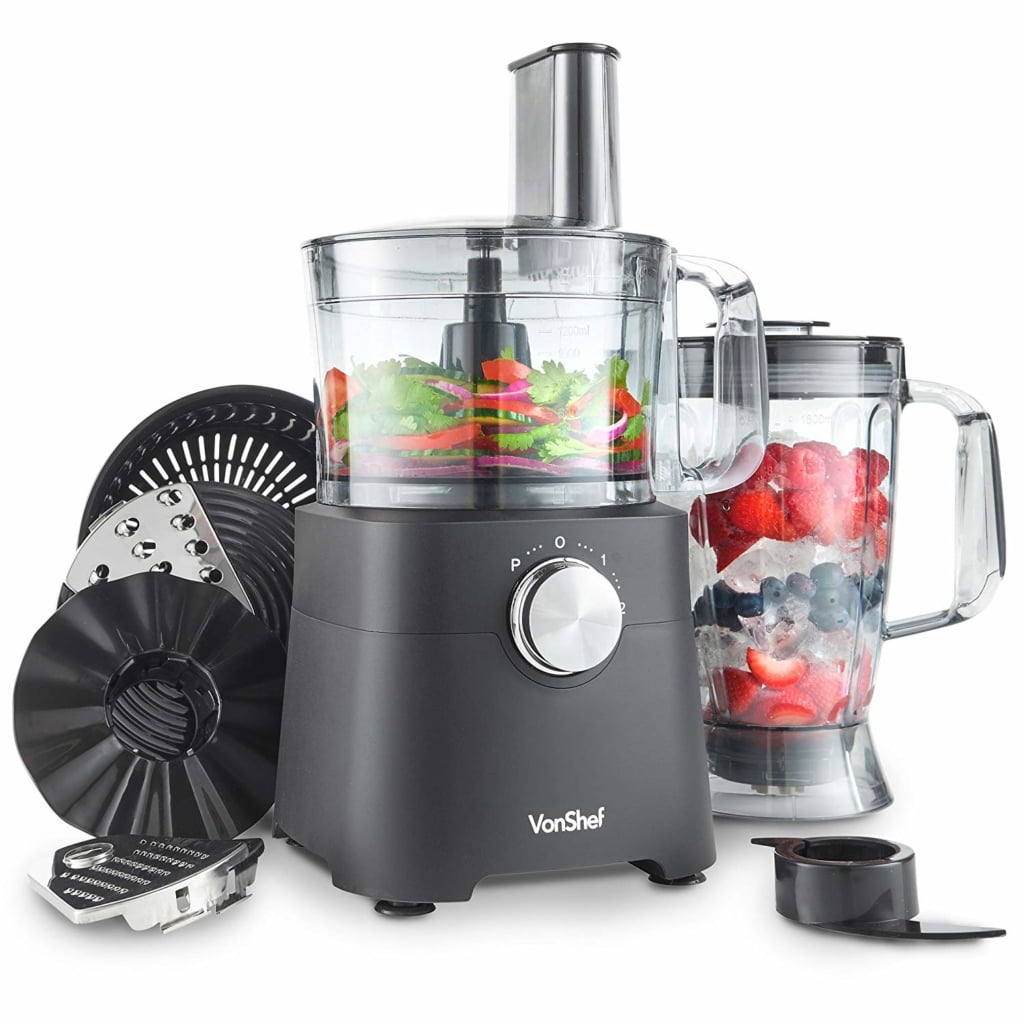 It's the number 1 best seller on amazon for food processors. Like the Ninja it comes with a whole host of attachments. It has a less powerful but still respectable 750 W motor. It will still be able to grind out almonds but harder food like yams it may struggle with.
It is priced competitively and also comes with a 2-year warranty as standard. As I've said before about VonShef products they make great well built appliances and with an average rating of 4.3 out of 5, I can't be the only one who agrees.
Blanched vs Raw Almonds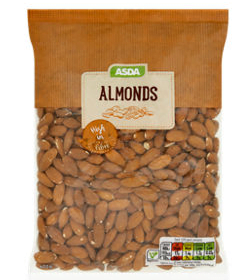 Blanched means the skin of the almond has been removed. This gives baked goods a lighter and fluffier texture. You can buy almonds already blanched or you could do it yourself, though it can be a bit tedious.
When I make almond flour I tend to use raw almonds unless I find a good deal on blanched.
If making ground almonds is not your an idea of a fun time then you can always buy them either in-store or online:
How to make almond flour
Add almonds to food processor and blitz until a fine, powdery flour is achieved.
Transfer to a airtight jar and store in your cupboard.
Note – Be careful not to over blend or else you'll end up making almond butter instead!
Buy ground almonds online and in-store
I've been buying ground almonds from all over the place trying to find the best deal. to make your life easier I've compiled my results into a list. All are ordered from cheapest to most expensive per 100g. Some are often on offer making them a better deal than others so keep an eye out!
Top tip – Aim at spending as close to £1 per 100g as possible. Buying in bulk is often the best option! Just make sure to store it in an air-tight container.
Whitworths Ground Almonds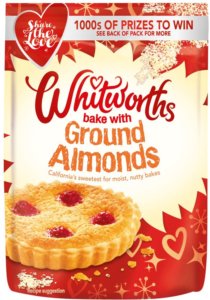 Whitworths sell ground almonds in small 150g bags. They are sold in most supermarkets including Asda, Morrisons, Waitrose and Amazon.
The price can vary but they are usually on offer where you can buy two bags for £2.50. At that cost, they are a bit expensive but sometimes they are 3 for £3 and that is when I stock up!
Price per 100g – £0.67 (when on offer 3 for £3, else £0.83 when 2 for £2.50)
Lidl – Belbake Ground Almonds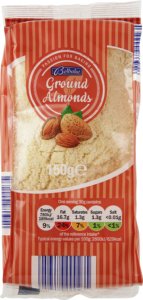 Available only in Lidl and sold in 150g bags. This is one of the cheapest brands available at only £1.27 per bag.
Price per 100g – £0.85
Real Food Source
An online retailer who sells a wide variety of real foods at great prices. They charge £2.99 shipping but it's free if you spend over £50. What makes them appealing is that they sell big bags of flour of up to 5kg each!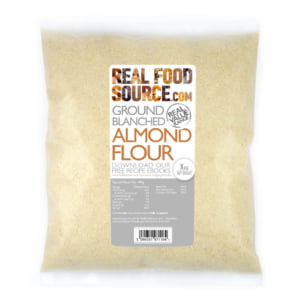 The above pricing assumes you are spending over £50 to qualify for the free shipping. If you do not then add £2.99, which on a small order can make it not very cost-effective.
Buy Wholefoods Online Ground Almonds
Depending on how much you're buying, this company can have some pretty cost-effective ground almonds.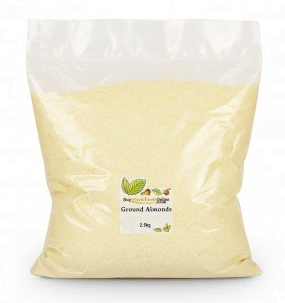 Note – free delivery on orders over £20
If you prefer, they also sell almond flour which is even finer and is the ultimate keto-friendly baking ingredient. Check out the almond flour range here.
Sainsbury's Ground Almonds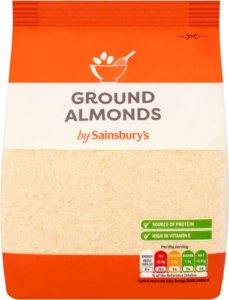 One of the bigger bags at 500g. Though seems only to be available in the larger Sainsbury's stores, so keep an eye out. I've also occasionally seen the price go down from the normal price of £5 to £4.50.
Available here.
Price per 100g – £1.00 (£0.90 per 100g when on offer at £4.50)
Asda Ground Almonds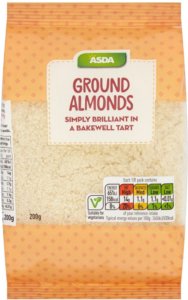 Found in the baking aisle of Asda. The bag is 150g and costs £1.59, making it an OK price but we've seen better. Useful if it's your local supermarket.
Available here.
Price per 100g – £1.06
Amazon
There are many sellers on Amazon that sell all styles of almonds. This list focuses on the ones that are the best price per 100g including shipping (assuming you have a prime subscription).
Note – At the time of writing there are no sellers who charge less than £1 per 100g. This means that buying it from a supermarket is often a better deal.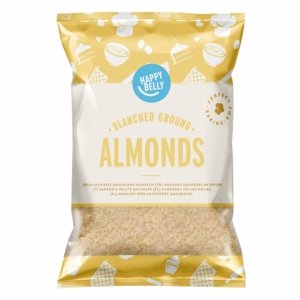 Let me know if you've seen any better deals and I'll add them to the list!