Keto Kebab Shop Chilli Sauce Recipe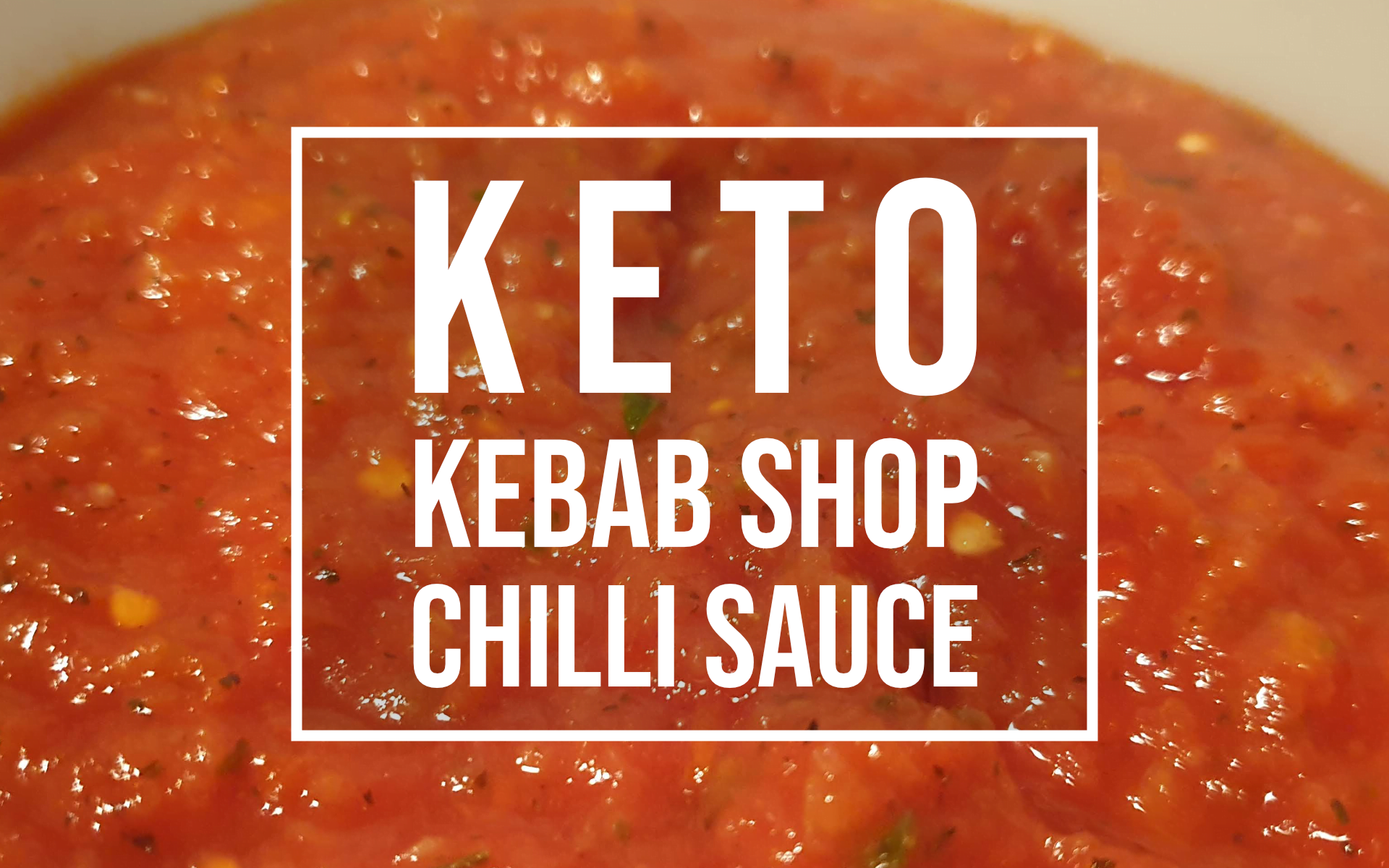 Fancy a little spicy sauce to go with your keto kebab and salad? Well, this keto kebab shop inspired chilli sauce is super quick to make and only contains 2.5g of carbs per serving! Best of all, no cooking is required!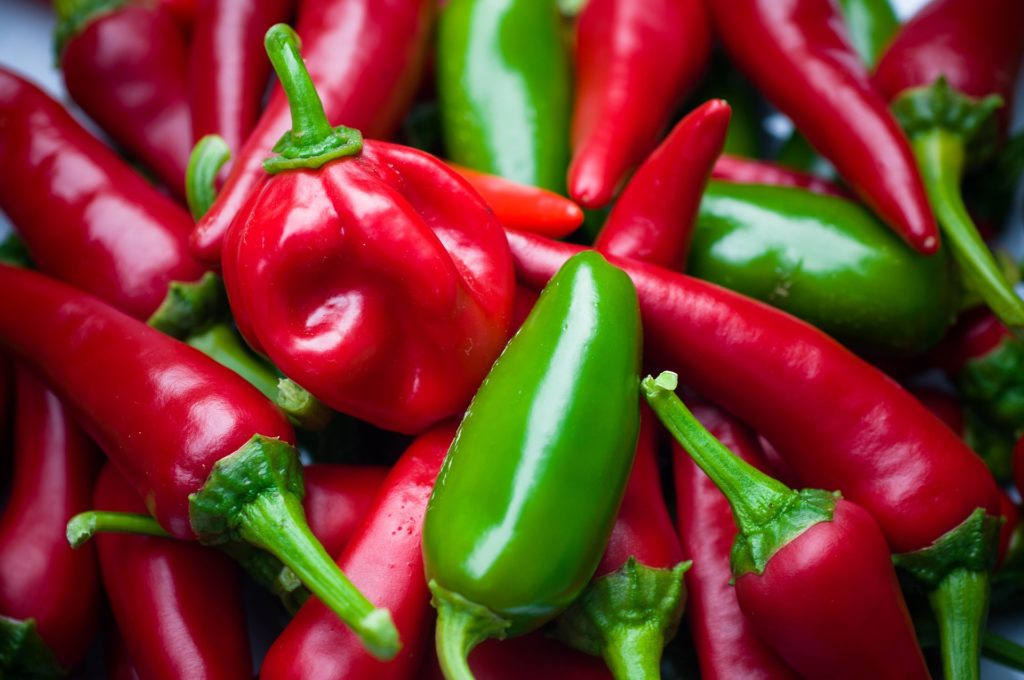 Who hasn't had a nice greasy kebab after a long night out? One of the best bits of it is that tangy spicy chilli sauce that comes in the big squeezy bottle!
Related – fancy something from the local kebab shop? Check out our keto-friendly takeaway article to find out what are the best low carb meal options on the menu.
Ready-made kebab shop keto chilli sauce
Most chilli sauces contain carb-heavy ingredients such as sugar. However, there are a few that are OK on keto, so long as you limit your intake and don't go over your daily carb allowance (typically <20g per day).
All the ones listed below contain less than 15g of carbs per 100g. As it's chilli sauce, you probably wouldn't want more than a 20-30g serving!
Chef's Larder Hot Chilli Sauce 1 Litre
Country of Origin: UNITED KINGDOM
Recycling Information: Pack: Recyclable
Storage Type: Ambient
Additives: Free From: Artificial Colours
On Offer: Multibuy
Net carbs: 3.3g per 100ml
Sourcing low carb ingredients
Most of the ingredients are naturally low carb, the only one we really need to be careful about is the mint sauce. Most are full of sugar at around 25g per 100g. Admittedly, we are only using 1 tsp (~10g), so it won't really impact the carb count but it's always good to pick up the best low carb one!
Mint Sauce
Always check the nutrition label on the mint sauce, as the carb count vary drastically amongst brands! Try and aim for one after 20g per 100ml.
Note – I tend to find that own-store branded mint sauce is lower in sugar than brands like Colman's. Bartons Mint Sauce is a great product if you have an Asda nearby!
White Wine Vinegar
Vinegar is naturally low in carbs, though the white wine variety does contain traces at around 1g per 100ml. Almost all good supermarkets stock the Aspall brand, it's low in carbs (0.9g per 100ml) and best of all cheap!
Aspall Classic White Wine Vinegar, 350ml
Classic white wine vinegar
For dressings, sauces and marinades
Crisp flavour and a deliciously refreshing fruit aroma
Bright acidity is perfect for adding piquancy to a range of dishes, sauces and marinades
Suitable for coeliac, vegetarians and vegans
Net carbs: 0.9g per 100ml
Also available at: Asda, Sainsbury's & Tesco
Tomato Puree
In order to add a burst of flavour, we need to use some tomato puree. Most contain around 10-15g of carbs per 100g. However, in this recipe, we're only going to be using 1tbsp (~15g), so it won't break the carb bank!
Sale
Biona Organic Tomato Puree, 200g
Great tasting, thought fully prepared food to complement an ethical lifestyle
Highest quality and completely natural ingredients
Used sustainable farming methods no genetically modified
Suitable for vegetarian
Specialty: organic
Net carbs: 14.9g per 100g
Note – most tomato puree in UK supermarkets are fine, just aim for less than 15g per 100g. Big brands like Napolina can be a bit high (15.6g), so be wary!
Tinned Chopped Tomatoes
Every keto household should have a large supply of tinned chopped tomatoes. They're one of the most versatile cooking ingredients and can usually be bought in bulk!
When shopping for them, aim for ones that are under 4g of carbs per 100g. Some brands add sugar to sweeten them and that impacts the carb count greatly! You want ones that are just 100% pure tomatoes and nothing else.
Personally, I buy KTC branded tinned tomatoes as they are cheap and readily available in most UK supermarkets, as well as online.
Sale
KTC Tomatoes Chopped 400 g (Pack of 12)
Good base for Mediterranean dishes
Peeled & ready to use
Suitable for vegetarians.
It will add a yummy tomato flavour to your dishes.
It's versatile, easy to use and free of additives.
Net carbs: 3.0g per 100g
Also available at: Asda, Iceland, Morrisons & Sainsbury's
Note – if you have an Iceland Food Warehouse nearby, then you can buy them in a tray of 24.
Getting the right sauce consistency
Depending on your preference, you might like your sauce chunky and thick or thin and light. Luckily, this recipe can easily be altered for both types.
Thick & Chunky – drain the chopped tomatoes before blending and only blitz the ingredients a tiny bit at a time until your desired thickness is achieved. You can always add back some of the drained liquid to thin it if needed.
Thin & Light – keep all the juices from the tomatoes and blitz on high for longer until the sauce is thin. You can even add water if it is still too thick.
Keto Kebab Shop Chilli Sauce Recipe
Course: Sauces
Cuisine: British, Turkish
Difficulty: Easy
Super quick, low carb kebab shop style chilli sauce. It goes great with almost anything and contains less than 2.5g of carbs per serving!
Ingredients
1 can chopped tomatoes (400g)

1 tbsp tomato puree

1 brown onion (60-80g)

2 cloves garlic

1 scotch bonnet or 4 birds eye chillies

1 tsp mint sauce

1 tbsp white wine vinegar

1/4 tsp salt
Directions
Roughly chop onion, chillies, and garlic.
Optional – if you want a thicker sauce, drain the chopped tomatoes. Be sure to keep the liquid in case you want to thin it later.
In a blender or jug, add all ingredients and blend until desired consistency is reached.
Taste and season as needed.
Notes
Storage – Store in an airtight container in the fridge. Lasts for about a week.
Carb count – actual count will vary depending on ingredients used.
Servings – based on on 50g serving
Nutrition Facts
8 servings per container
Serving Size50g
---
Calories14.34
Amount Per Serving% Daily Value *
Total Fat 0.29g

1

%
Amount Per Serving% Daily Value *
Total Carbohydrate 2.52g

1

%
Protein 0.79g

2

%
* The % Daily Value tells you how much a nutrient in a serving of food contributes to a daily diet. 2,000 calories a day is used for general nutrition advice.