Best places to get coconut flour in the UK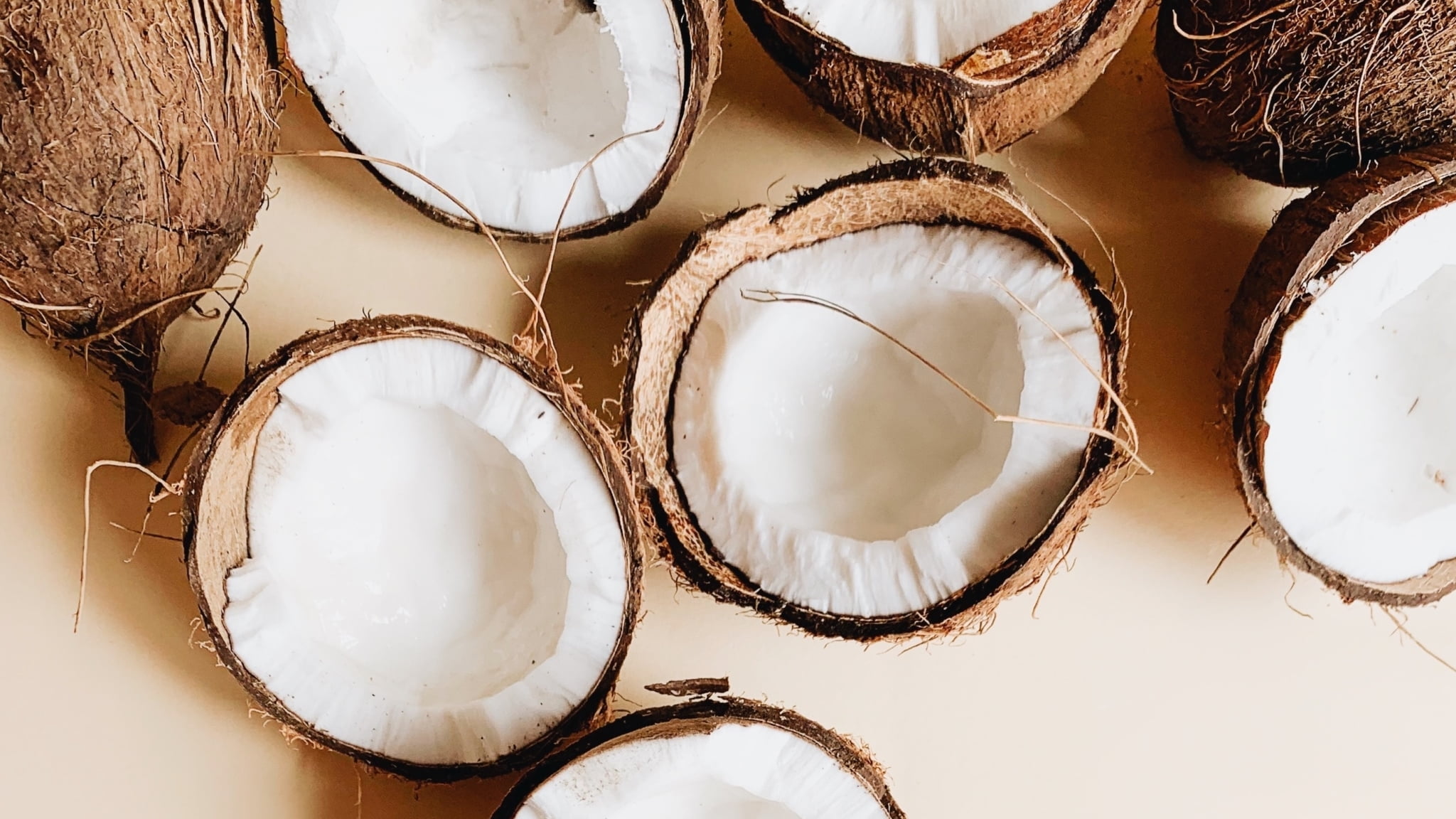 Everyone knows about almond flour (ground almonds) that you can use instead of the traditional wheat-based flours. But what if you can't stand the taste of almonds or are intolerant/allergic to them? Then for you, there is coconut flour! It also has the added benefit of generally being about half the price of almond flour!
As the name suggests its made of finely ground coconut flesh and yes it does have a coconutty taste. You also have to be aware that it bakes quite differently compared to almond flour.
Coconut flour absorbs a lot more liquid than both almond and wheat flours. Due to that "feature" you normally either have to increase the number of liquids in the recipe (milk, eggs, water, etc…) or reduce the amount of flour you use. If you don't, then you'll end up with something that will be very dense and will try and draw all the moisture out of your mouth when you eat it.
Nutritional information
So what makes coconut flour great for keto? Like most keto flours it's quite low in carbs compared to traditional flours. However, you have to be careful of what brand you buy. Some manufacturers supplement it with bulking agents that can be quite carb-heavy. The nutritional information can also vary quite a lot between batches and vendors. So keep an eye out, as not all coconut flours are equal!
Nutritional information for an average coconut keto flour per 100g:
352kcal, 12g fat, 16g carbs, 42g fibre, 18g protein, 0.1g salt
Remember, because of it's high absorbency you will often use much less compared to other flours. So it's OK that the carb content is higher than say almond flour (6.7g of carbs per 100g).
Buy in-store
Over the past couple of years, more and more supermarkets in the UK have started to sell coconut flour. However, it can be quite expensive compared to buying it online.
The Groovy Food Company Organic Coconut Flour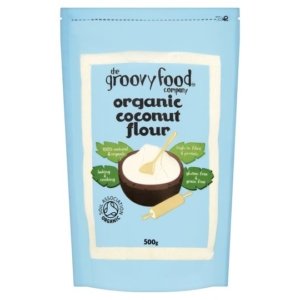 Available in Sainsbury's, Tesco and other major stores. It's on average about £3.50 for a 500g pouch. This seems to be the lowest carb version available so stock when you can!
Nutritional information: 352kcal, 12g fat, 16g carbs, 42g fibre, 18g protein, 0.1g salt
Price per 100g – £0.70
Holland & Barrett Coconut Flour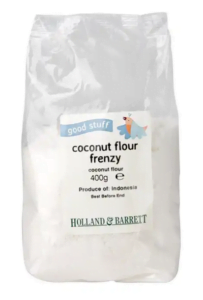 Available in Holland & Barrett stores (and online). Normal price is £4.89 for a 400g bag. Though it's often on the Buy One Get One 1/2 price (BOGOHP) offer, making it a bit cheaper. However, the reported carb count is quite a bit higher than the Groovy Food Company's flour. For that reason, I don't recommend it unless you can't find anything else.
Nutritional information: 660kcal, 65g fat, 24g carbs, 16g fibre, 6.9g protein, 0.09g salt
Price per 100g: £1.22 (£0.92 if on BOGOHP offer)
Buy online
The price for coconut flour is usually around £7-8 per kg. However, the carb count seems to drastically change between vendors so always check the nutritional information before ordering it.
If you're purchasing on Amazon then I recommend you read some of the reviews to see what people think of it. Some can be more like desiccated coconut (not finely ground) so read up before purchasing.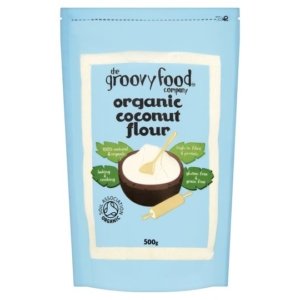 The best in-store coconut flour makes a return as the lowest-carb flour that you can buy online. It's sold in packs of 3 on Amazon and it usually works out as the same price in-store. However, if you sign up for subscribe & save then you can further discount the price (either 5 or 15%).
Nutritional information: 352kcal, 12g fat, 16g carbs, 42g fibre, 18g protein, 0.1g salt