Keto Sriracha – Best low carb brands in the UK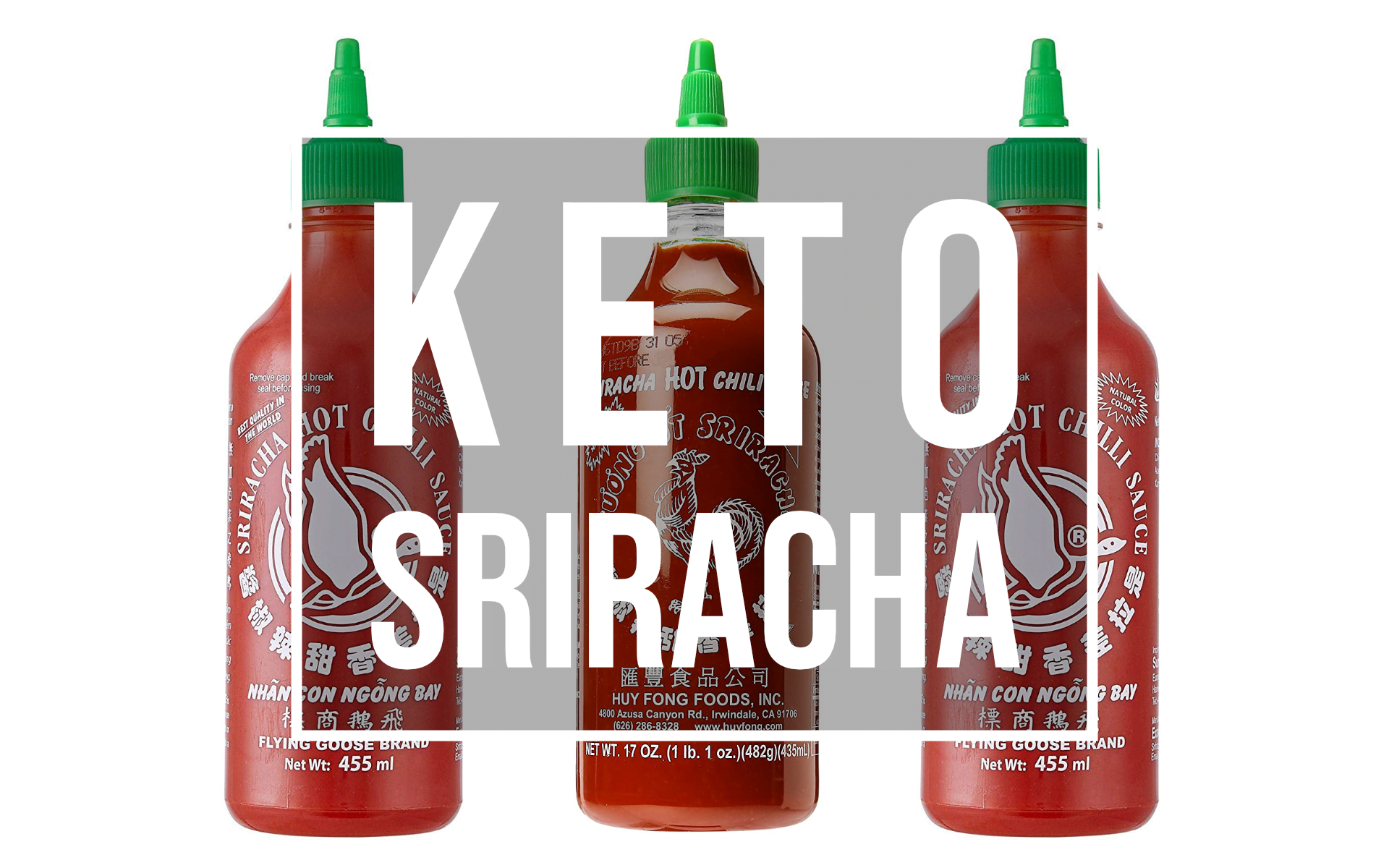 Sriracha is a type of hot sauce made from chilli peppers, vinegar, garlic, sugar and salt. Popular in Asian cuisine and is frequently used as a dipping sauce. Check out our article on where to buy the best keto friendly sriracha.
Related – It can also be mixed with other sauces such as Mayo to add a spicy kick (seriously try it out, recipe available here, it's a life-changer!).
Is Sriracha keto?
In short, yes it is keto-friendly, so long as you restrict your serving size.
Long answer – Different brands use different ingredients, some contain more sugar which of course is not keto-friendly. However, some restrict it enough to make it OK for keto. You will also generally not use too much per serving.
There are a few big brands that can be found in most UK supermarkets as well as online. The most popular ones are listed in the recommended products section below.
Note – if you have an Asian supermarket near you, make sure to check out their aisles as they may have a wider range available.
Make your own keto sriracha
Ideally, it would probably be better to make your own sriracha at home and use a keto-friendly sweetener instead of sugar. This would make the whole sauce virtually zero carbs!
There are plenty of great recipes already out there where you will just need to replace the sugar with sweetener. We recommend either Erythritol, Stevia or Sucralose (or a blend of all of them), adjust to your desired sweetness.
Recommended recipes to try:
Chili Pepper Madness – Homemade Sriracha Hot Sauce Recipe
Leite's Culinaria – Homemade Sriracha Sauce
We've not yet tried to make our own but it's something on the list! Check back for our take on it later.
Recommended products
There are many brands of sriracha that could be suitable for keto, so always check the nutrition label and aim for less than 20g of carbs per 100g as you probably will be using a small amount per serving (<20g).
Flying Goose Sriracha

Available at: Amazon and most UK supermarkets
Carbs per 100ml: 18g
Huy Fong Sriracha

Available at: Amazon and most UK supermarkets
Carbs per 100ml: 16g
Uni-Eagle Hot Chilli

Available at: Asda and some other UK supermarkets
Carbs per 100ml: 18g
Supermarket own-brand
Supermarkets also often sell their own named brand versions which can be low in carbs.
Asda has one (here) that is only 15g of carbs per 100ml.
Morrisons has one (here) even lower at only 7.2g carbs per 100ml!
It always pays to keep an eye out in your local shop!
Related – Check out our list of the best keto sauce and condiments for more saucy ideas!