Keto Crisps – Top 5 low carb crisp alternatives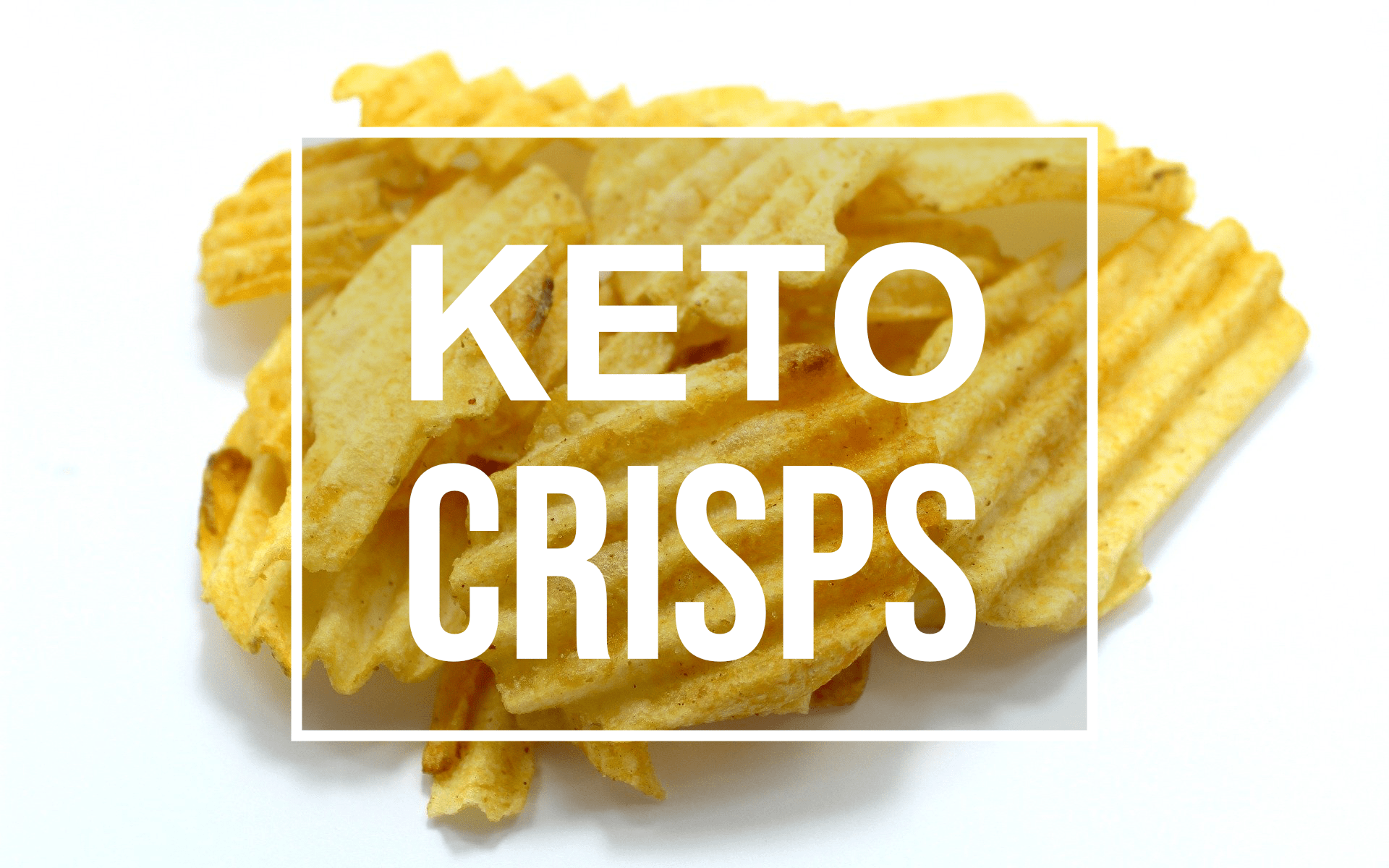 Crisps, probably the ultimate snack even if the bags seem to be getting smaller. However, of course the majority of them are made from potatoes which are a no go on keto. Luckily, there are some great keto crisps alternatives that you can pick up in most UK supermarkets.
Best keto crisps alternatives
So you're after a snack that you can eat on the go or maybe in the office? Look no further than our list of the best keto crisps alternatives. We've rummaged around the internet and in stores to find the lowest-carb products that somewhat resemble crisps.
Disclaimer – This post contains affiliate links, meaning, I recommend products or services I've used or know well and may receive a commission if you purchase them too (at no additional cost to you).
1 – Pork crunch, scratching and crackling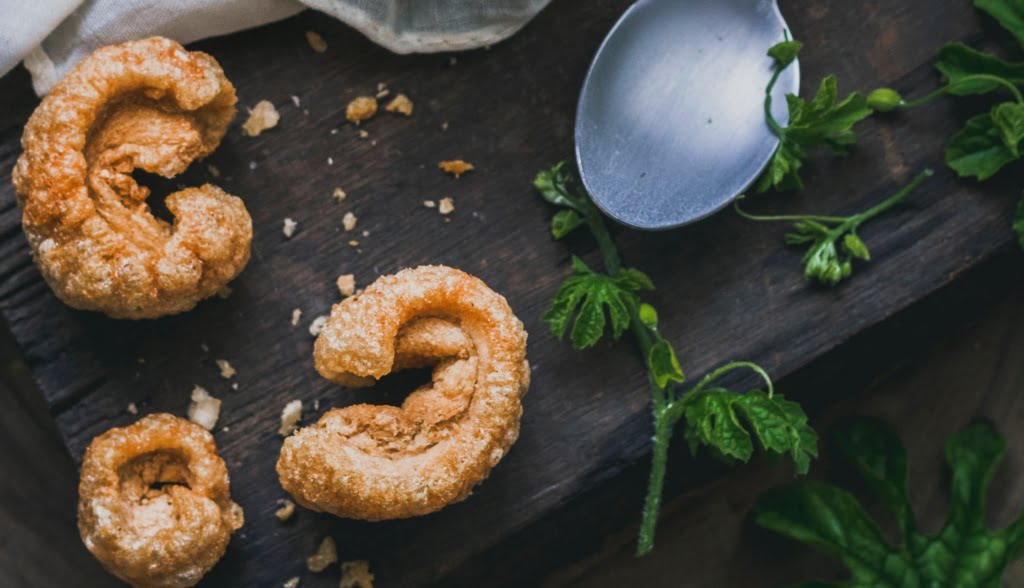 Probably the most popular keto snack that hits the keto crisps spot. There are three main types of pork snacks that all have different levels of refinement. Each variety has a varying level of fat and protein content, which affects the taste, texture and calorie content.
Scratching – Hardest of the three and typically made from the lower-quality parts of the rind, and thus are usually the cheapest. The taste can be somewhat fatty and the texture can range from hard & crispy to soft and chewy. It's a real gamble on what you get!
Crackling – A higher grade part of the rind is used and is double-cooked at high temperatures. Resulting in a softer texture but still retains some bite. Pieces are more uniform and have a bit more flavour than scratchings.
Crunch – Lightest, fluffiest and lowest-calorie of the three. Only the rind that has a low-fat content is selected and cooked twice. This results in a very light, but meaty puff that kind of resembles a quaver. These are probably the best keto crisps!
Available in a wide range of flavours but watch out on some of the additives as they can contain sugar. Always check the nutrition label before purchase and aim for less than 3g per 100g.
Check out our guide on the best low carb pork snacks for some of the best products you can buy in the UK.
2 – Cheese Crisps
Cheese is great as a snack but can get a bit sickly if you eat too much and not to mention the calorie content! Luckily, you can do a lot with cheese and one of the most popular methods is to "pop" them.
Popped cheese
Popped cheese is simply pieces of cheese that have been dried and then baked that causes them to expand (pop). Resulting in a crunchy ball that is almost carb-free, flavourful and high in protein. They're also vegetarian, can be made from any kind of cheese and you can even make them at home.
Cheesies
Cheesies are starting to appear in more UK stores and they have a whole range of flavours to choose from. We recommend that you pick up a couple of different flavours and see what you like. You could then buy in bulk online to save you some money!
Serious Pig Crunchy Snacking Cheese
The Serious Pig company sale a variety of snacks and one of their more popular products are crunchy snacking cheeses. They are made from mature Italian Quattrocento cheese that is crumbled and baked in a special oven. They are extremely low carb and come in three flavours. You can even find these in some Sainsbury's, check out the page here on current stores that sell them.
Plain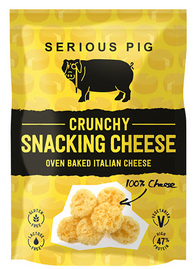 Available at: Amazon, Serious Pig and some Sainsbury's stores
Size: 12 x 24g
Carbs per pack: 0g
Rosemary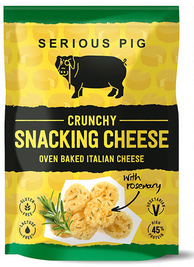 Available at: Amazon, Serious Pig and some Sainsbury's stores
Size: 12 x 24g
Carbs per pack: 0.4g
Note: We found the rosemary a bit overpowering and preferred the plain flavour.
Truffle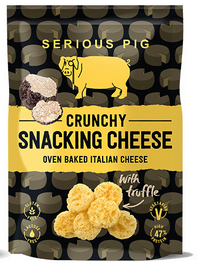 Available at: Amazon, Serious Pig and some Sainsbury's stores
Size: 12 x 24g
Carbs per pack: 0g
Cook at home
If you want to save some money and experiment with different cheeses, then you can make your own at home. All you'll need is cheese and an oven (and some patience). It requires a bit of checking at regular intervals but the end result will be worth it! You could even add some extra flavours like paprika and herbs.
Check out the video below on how to make cheese pops at home.
Alternatively, if you want something a bit quicker then you could just sprinkle small piles of parmesan cheese on a baking sheet and cook for 6-8 minutes in the oven at 180c. The end result is a great little snack that is filling and has a really strong flavour.
3 – Meat Crisps
The clue is in the title, crisps that are made from meat that has been cooked to be crispy and delicious!
Marks and Spencer (M&S) do a range of 3 charcuterie crisps that are amazing. They are air-fried and only contain around 136 calories per 25g pack. Admittedly, they are a touch expensive at £1.50 but are perfect as a snack on the go or as a small treat.
Italian Salami Milano Crisps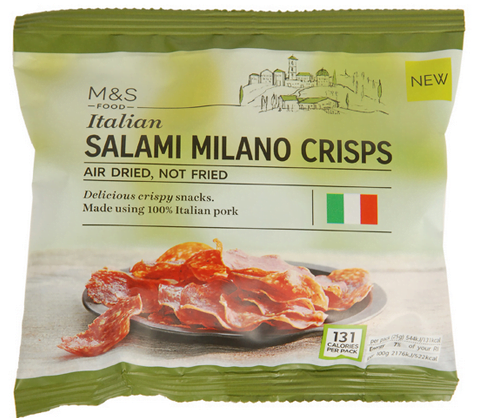 Price per pack: £1.50
Calories per pack (25g): 131 kcals
Spanish Serrano Ham Crisps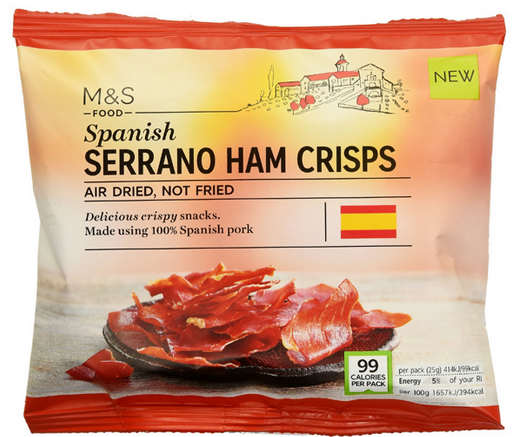 Price per pack: £1.50
Calories per pack (25g): 99 kcals
Spanish Chorizo Crisps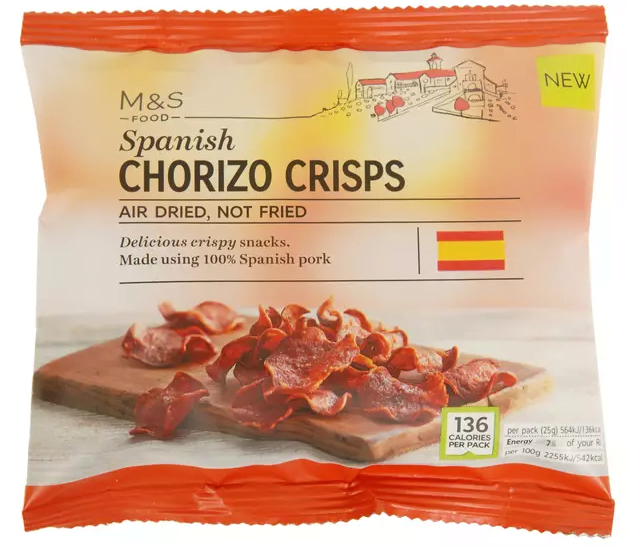 Price per pack: £1.50
Calories per pack (25g): 136 kcals
4 – Vegetable crisps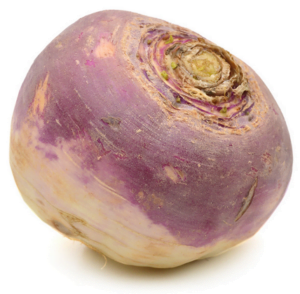 Maybe you're after some keto crisps that are not derived from animal products or just want something a bit lighter. Then why not try your hand at making some vegetable crisps? I've yet to see many stores sell (if any) crisps that are not made from some form of carby root vegetable. However, there are plenty recipes online that use low carb vegetables to make keto crisps.
Courgette Crisps
Check out the recipe from Wholesome Yum for healthy oven-baked zucchini chips, all you will need is 2 courgettes, olive oil and some sea salt.
Other vegetables
Some other low carb vegetables you could try making crisps out of, could include:
Swede
Celeriac
Brussels sprouts leaves (the outer part)
The cooking method is similar for all of them, the only main difference will be the amount of time it takes for them to cook.
5 – Nuts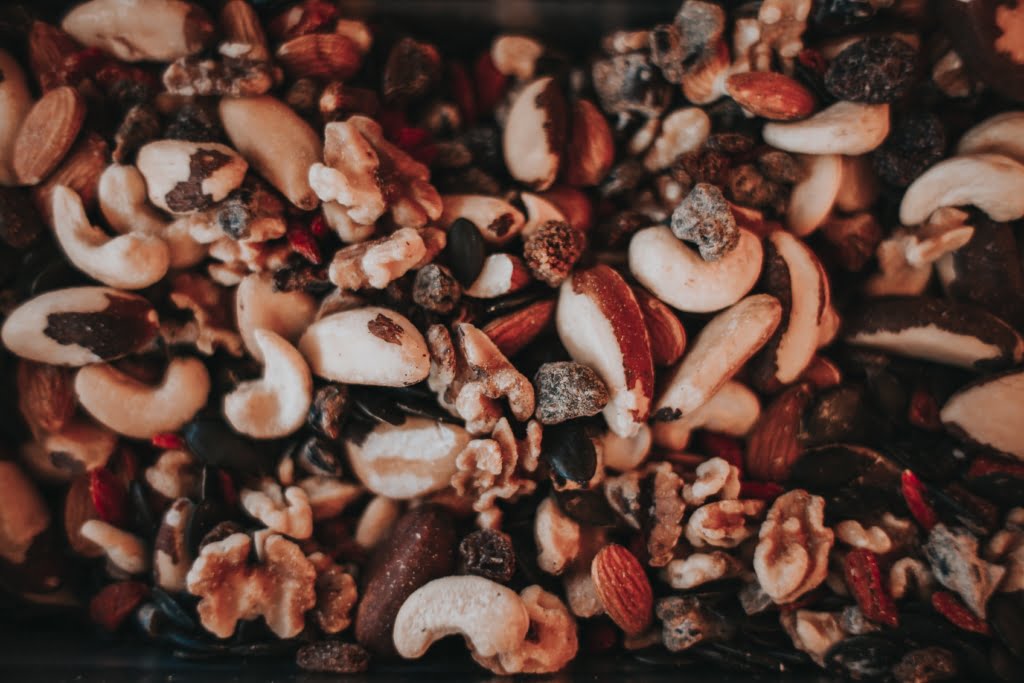 Nuts may not resemble anything crisp like but they are great as a snack and are available in pretty much all UK stores, so make a great snack on the go. Try and avoid the higher carb nuts like peanuts as well as additional flavourings.
Nuts like almonds, hazelnuts and walnuts make a great low carb snack. Many stores now sell little pots of nuts in the food to go aisle, so keep an eye out!
More keto snacks
After more keto-friendly snacks? Check out our article on the best keto snacks you can buy in UK stores and online. You might be surprised by just how many there are…