Best Keto Vegan Meat Alternatives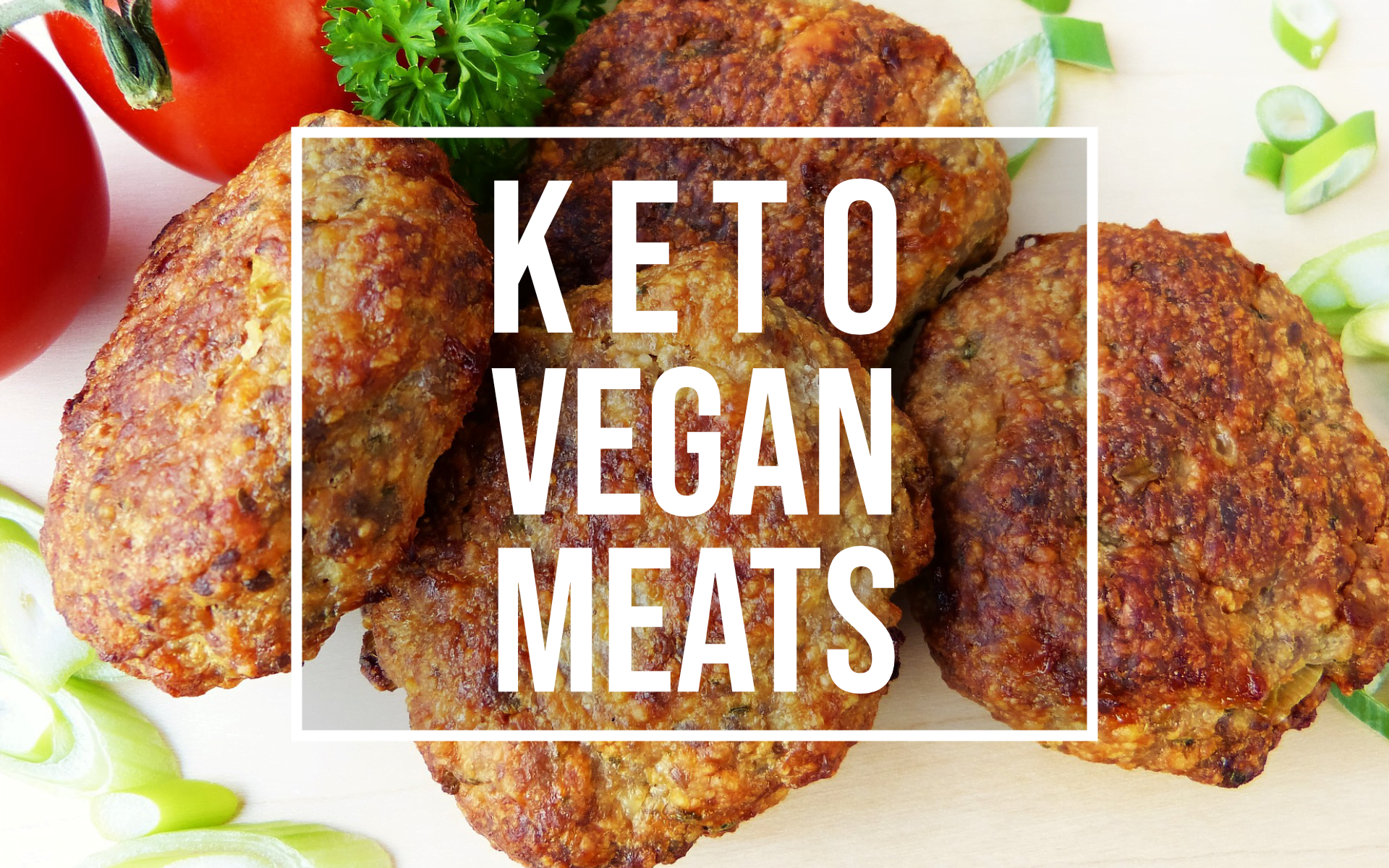 Keto and Vegan are probably not the two lifestyles you would put together but they can intersect! Obviously, one of the big parts of keto is protein, which is often derived from meat products. Luckily, there are a few great keto vegan meat alternatives. Perfect for when you have vegan friends over or if you want to practice the vegan lifestyle!
Best Keto friendly vegan meat substitutes
The vast majority of vegan meat alternatives are made from one (or more) of the following:
Soy Protein – 1.8g carbs per 100g (many keto vegan meat alternatives use soy protein)
Tofu – 1.0g carbs per 100g (derived from soy)
Tempeh – 1.0g carbs per 100g (derived from soy)
Seitan – 3.9g carbs per 100g (derived from wheat gluten)
Mushrooms – 0.5g carbs per 100g
Nuts – carbs varies from nut-to-nut (check out our keto nuts guide here)
The carb counts listed above are estimates and will vary amongst brands.
As you can see, while these meat alternatives are not as low in carbs as actual meat, they can still be eaten as part of a balanced keto diet (<20g of carbs per day).
Note: Products like Seitan can be even be made at home (recipe coming soon!).
By far the most common substitute is Soy. However, many keto purists will say that you shouldn't eat too much soy (or at all) as it is heavily refined and can irritate your digestive system (in sufficient quantities). Although, I eat it from time to time and not noticed any issues (i.e. bowel distress :D).
Recommended keto vegan meat products
Most of these products are either fresh, frozen or canned. As veganism becomes more widespread in the UK you should be able to find these in most supermarkets!
Make sure to keep an eye out in stores and check any dedicated vegan aisles for deals! The price for these fluctuate quite a bit but they commonly go on offer.
Sausages
Burgers & Kebabs
Note: Check out Vivera's other products as they have some great low carb keto vegan meat alternatives! Perfect for a keto vegan kebab (minus the pitta)!
Tofu
Seitan
Note on carbs
You may have noticed that the carb count on some of these products is greater than 5g per 100g. While that is a bit high, most servings are around the 100g mark (i.e. 1 burger). Great for the occasional treat or when you're cooking for someone who is vegan.
Let me know if you want some more keto vegan ideas!