Keto Mooli Chips – Daikon Radish Low Carb Recipe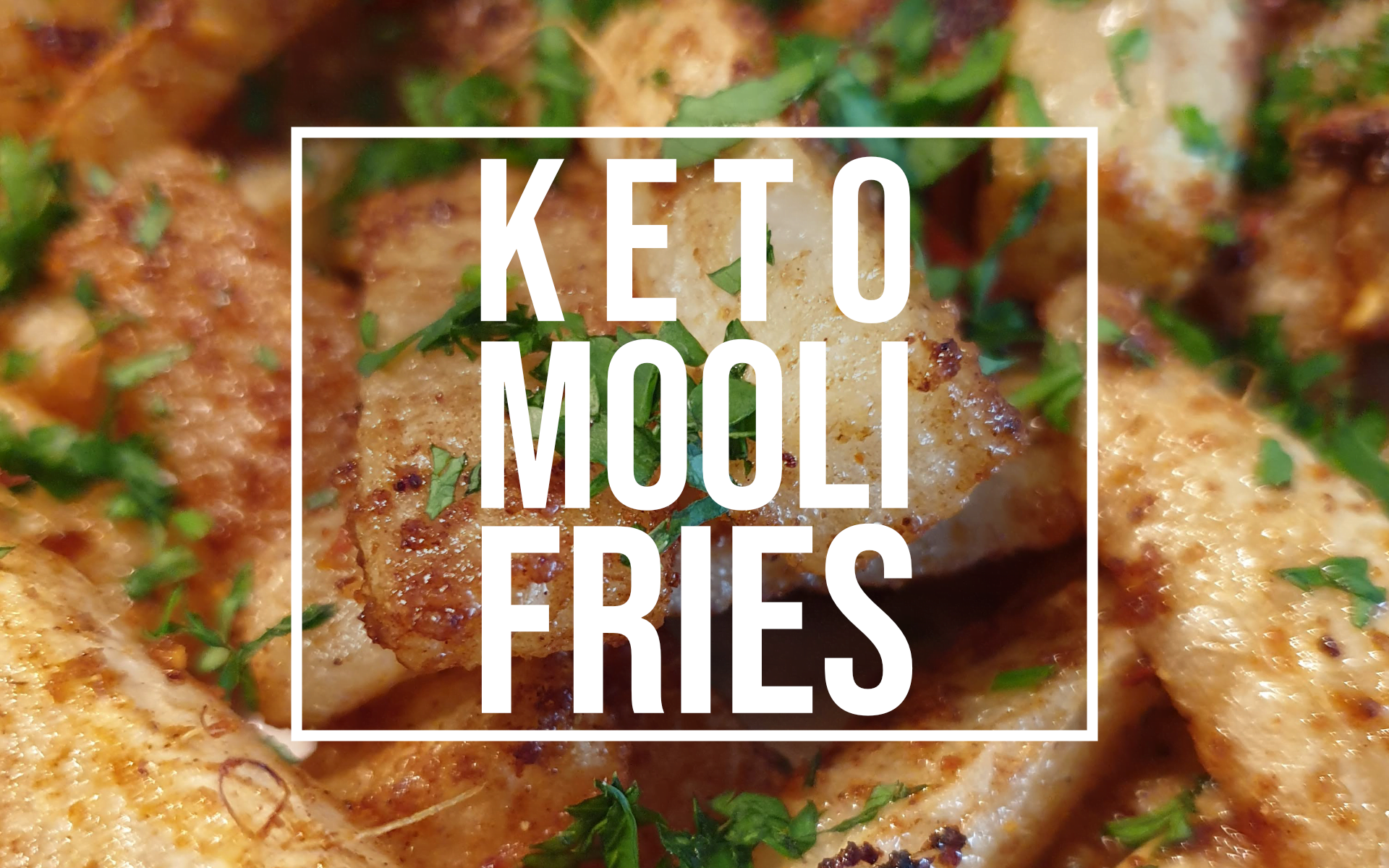 Do you miss fries/chips on the keto diet? Well, not anymore! You need to try this Keto Mooli chips recipe. Mooli, also known as Daikon Radish, is a low carb vegetable with only 2.1g of carbs per 100g! Making it perfect for keto and is a great potato replacement.
What is Mooli?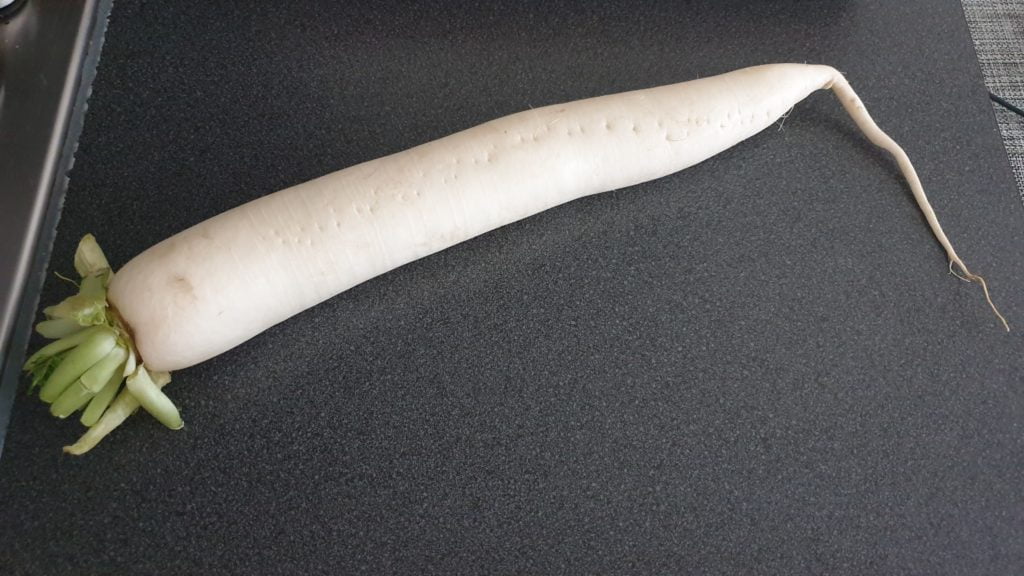 Mooli is a mild-flavoured winter radish that is a long, white root.
Originally from East Asia, daikon is now available internationally. Depending on the region, it is also known as:
White radish
Japanese Radish
Chinese Radish
Winter Radish
Luobo
Both the leaves and root are edible but it's common to throw away the leaves or served as part of a salad. The leaves have a peppery pungent flavour.
Mooli can be served raw or cooked and has a sweet slightly spicy flavour. It tends to be milder than the more common red radish. Cooking tenderises it and leads to a mellower flavour as well as sweeter taste.
Is Mooli (Daikon Radish) Keto?
Yes! It is extremely low carb at around 2.1g of carbs per 100g. It is also a good source of vitamin C and provides about 27% of your recommended daily intake (based on 100g serving).
Nutrition information per 100g
Energy: 18kcal
Fat: 0.2g
Carbohydrate: 2.1g
Fibre: 1.8g
Protein: 0.7g
Salt: 0.1g
With its reasonably high-fibre content, it's perfect to help aid your digestion and at only 18 calories per 100g, it's also great for weight loss.
Where to buy Mooli in the UK
As its popularity increases, Mooli is being sold in more and more UK stores.
So far, I've seen it in the following supermarkets:
If you don't have any of these stores near you, then check out your local greengrocer or farmers market. Alternatively, you can pay a visit to an Asian supermarket as they normally stock it.
Price-wise, it's usually around £1.30-£1.60 per kg. Most roots weigh around 400-500g, so works out at about 75p per root/portion, which is cheap!
I find that one medium root is the perfect serving size for one person as part of a main meal.
Keto Mooli Chips – Daikon Radish Low Carb Recipe
Course: Dinner
Cuisine: American
Difficulty: Easy
No need to miss fries/chips on the keto diet! Try these low carb flavourful chips made from Mooli (also known as Daikon Radish).
Ingredients
1 Large Mooli (about 500g)

45ml Olive oil

1 Tbsp Mild curry powder

2 Finely Diced Bird Eyes chillies

1 Tsp Salt

1/2 Tsp Garlic powder

1/2 Tsp Onion powder

Splash of lemon juice

Handful of chopped parsley (or dried)
Directions
Preheat oven to 200°C (Fan)
In a large mixing bowl, combine all ingredients except Mooli.
Chop Mooli into wedge shapes and add to bowl
Mix until all the Mooli is covered in the marinade
Place Mooli wedges on to a foiled baking tray and place on the middle shelf of the oven
Cook for 30 minutes (or until brown), turn once during baking
Garnish with parsley and serve hot
Notes
If you prefer, you can omit the curry powder altogether. That will reduce the total carb count from 6.3g to 5.43g per serving.
Goes great with sour cream & chive dip.
Nutrition Facts
2 servings per container
Serving Size250g
---
Calories244
Amount Per Serving% Daily Value *
Total Fat 21.46g

34

%
Amount Per Serving% Daily Value *
Total Carbohydrate 6.3g

3

%
Protein 2.78g

6

%
* The % Daily Value tells you how much a nutrient in a serving of food contributes to a daily diet. 2,000 calories a day is used for general nutrition advice.