Keto Granola – Buy or make your own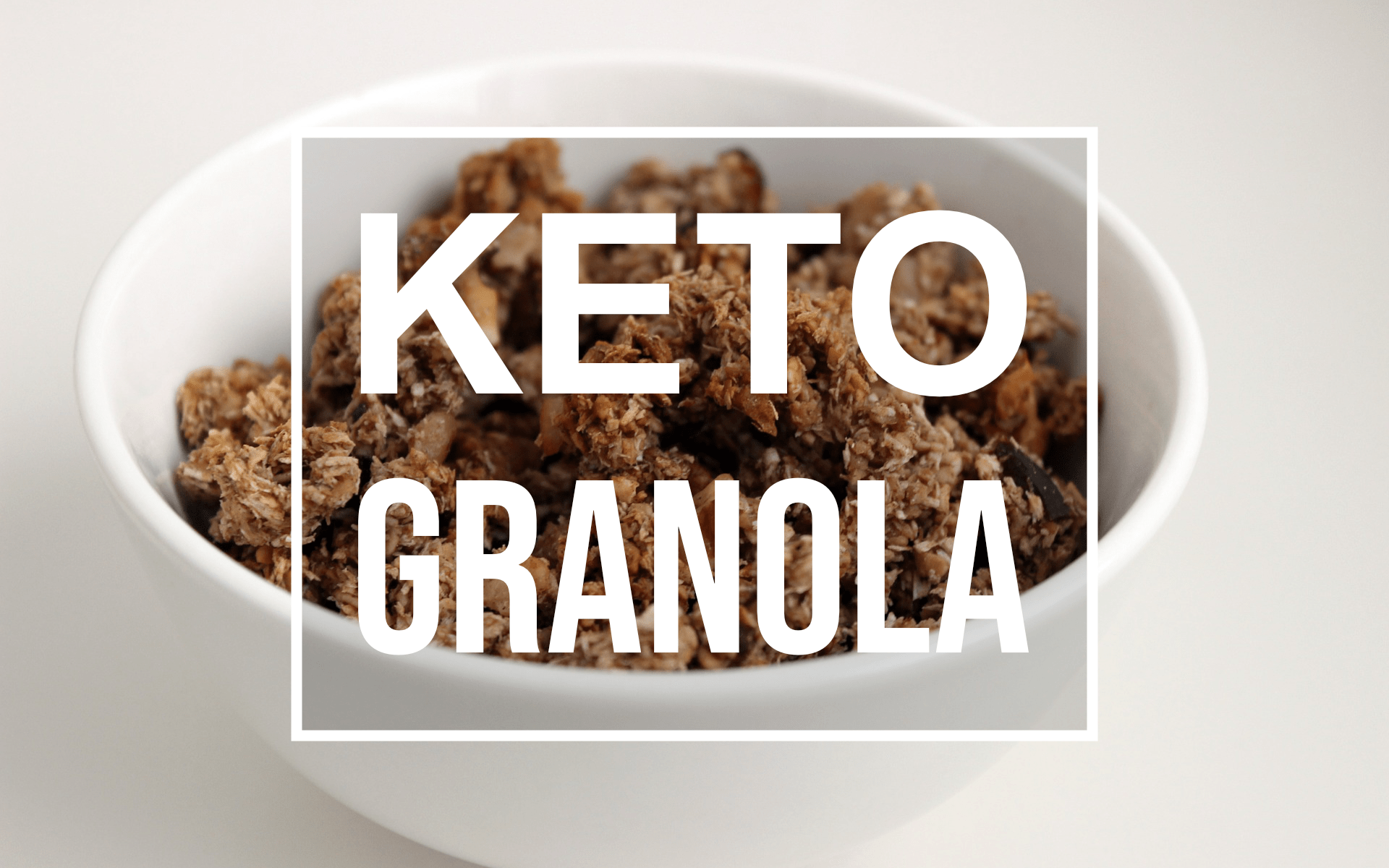 Bored of butter coffee or bacon & eggs for breakfast? Why not give keto granola a try, eat it on its own, with milk or even yoghurt! Check out our keto-friendly granola product recommendations that you can buy instore and online. Alternatively, you can try and make your own at home.
What is keto granola?
Granola might not be the first thing you think of when you're trying to decide on a low carb breakfast. However, there are quite a few brands that now sell granola that contains only high protein, low carb ingredients. Perfect for breakfast, dessert or even as a snack.
So what is typically in a low carb keto granola? Let's take a look:
Seeds – Sunflower, Pumpkin, Chia, Sesame, Linseeds (a.k.a Flaxseed) and more
Nuts – Almonds, Cashews, Pecans, Hazelnuts and more
Coconut – Oil, Shredded, Flaked and Desiccated
Dried fruit – berries including Strawberry, Blueberry, Raspberry, Blackcurrant
Cocoa powder
Spices & seasonings – such as salt, cinnamon and more
Sweeteners – normally erythritol and/or sucralose
Nutrition and carbs
Sounds good, right? However, you do need to be careful about the carb count as well as the serving size.
A typical serving size is around 40g and most store-bought versions contain about 5-7g of carbs. That is a bit high but so long as you keep under your daily carb goal it is quite doable.
If you want to bring the carb count down even further you can try your hand at making your own keto granola at home! Check out some of the recipe links at the end of the article.
Best served with…
You could always just the eat the granola on its own but it tastes so much better with something that helps to soften it.
Milk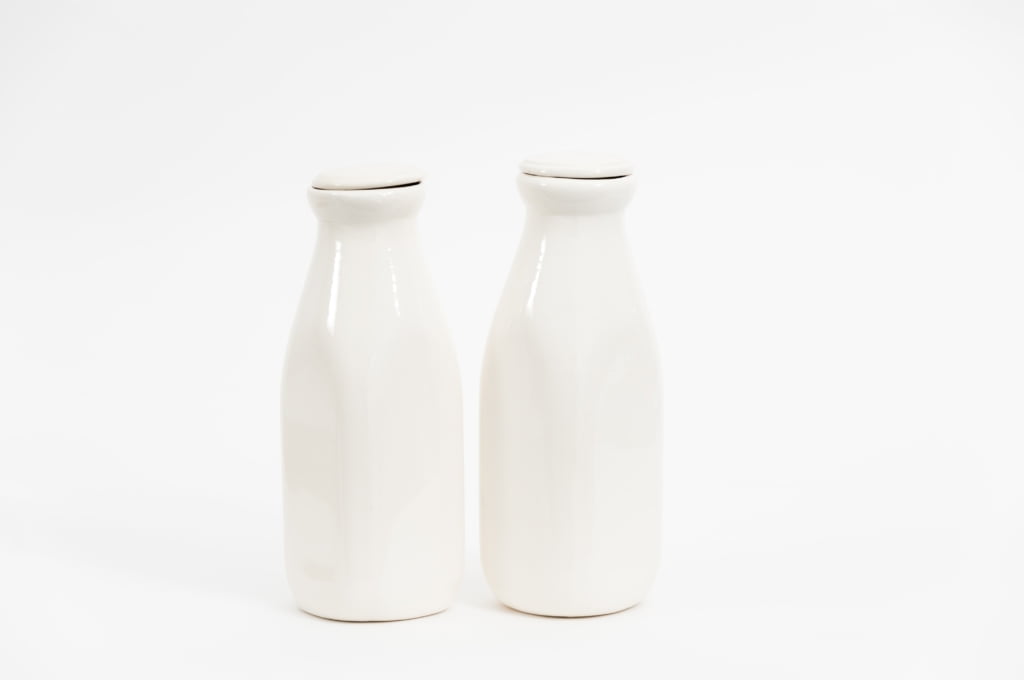 If you miss the days of having cereal for breakfast then adding some "milk" to your granola may be a great idea. Of course, dairy milk is high in carbs so we need to look at something with a similar structure.
Luckily, there are plenty of milk substitutes that are both low carb and great for a keto diet. Check out our article on the best low carb milk alternatives. We recommend unsweetened almond milk.
Yoghurt
Want something a bit thicker than milk? Maybe turn this into a thick dessert? Then yoghurt is the way to go. As with milk, most normal yoghurt is high in carbs and not suitable for keto. However, some Greek and soy yoghurts sold in UK supermarkets are low in carb and go great with granola.
Check out our article on the best low carb yoghurts for product recommendations.
Recommended granola products
There are few brands in the UK that make and sell keto friendly granola that both tastes great and is low carb. The price varies and some should be treated as an occasional treat as they work out quite expensive per serving!
The Paleo Foods Co.
Nutty granola that contains no grains and is available in a range of delicious flavours. Available for purchase either online and in-store including Sainsbury's and Waitrose.
There is also a Cocoa & Hazelnut version available but the carb count is higher at 7.2g per serving. It also doesn't seem to be stocked in stores, so you will need to purchase it online (Amazon, The Paleo Foods Co.)
Rollagranola
Made in the UK, there a few different flavours but they have one specifically for keto and it is one of the lowest carb granolas you can buy.
* Use Amazon's Subscribe & Save feature to setup a regular delivery and save 5 or 15% on every order.
Maria Lucia Bakes
This brand sells a variety of gluten free food and some are great for keto including their low carb granola.
CarbZone
Popular for their low carb wraps and bread they also sell a range of granolas. You're unlikely to find these in stores so online is your best option.
Keto Hana
Keto Hana is more of a luxury brand and perfect for a treat, they offer a range of flavours to try and all are keto-friendly. If you're not sure what to try, we recommend the cinnamon flavour! Perfect for a keto treat.
View their full range over at Keto Hana. You can also setup a regular order saving you 10% by using their subscribe & save feature.
Make keto granola at home
If you want to save money and keep the carb count low then you could try and make some granola at home! It's super simple and you can literally put in whatever ingredients you like.
There are plenty of amazing recipes available online, some of the best are listed below. Make sure you store your homemade granola in an air tight container to keep it crunchy.
Gnom Gnom – Paleo & Keto Granola
Keto Diet App – Keto Granola Chocolate Clusters
Conclusion
Another awesome keto breakfast idea that will soon become a staple in your home! Even outsiders might not realise that it's a keto-friendly dish.
Enjoy it on its own or with your choice of milk/yoghurt. Maybe even top it off with some fresh blueberries for that added sweetness.