Keto Garlic Aioli – Low carb and keto friendly recipe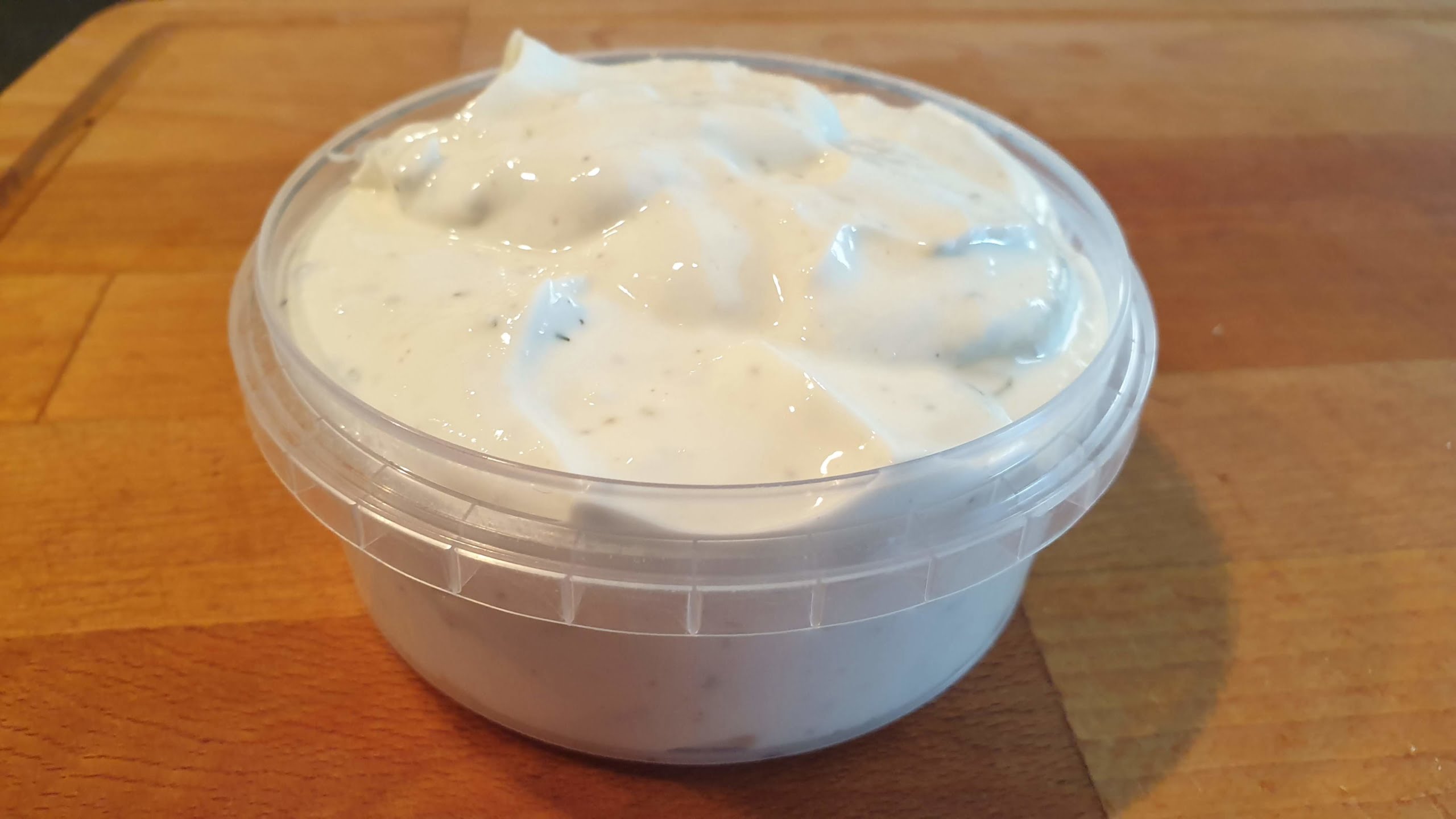 Fancy something a little bit different than your usual Mayo as a sauce or dip? Why not try this delicious keto garlic aioli that is both low carb and easy to make!
What is Aioli?
Aioli is a Mediterranean sauce made of garlic, olive oil, lemon juice and egg yolk. It originated in Catalonia, Spain and the name 'Aioli' actually means "garlic oil" in Catalan.
Sounds similar to how you make Mayo right? Well you're not wrong both are creamy emulsions but they have very different flavours. Aioli is perfect for garlic lovers!
Side note – If you're from the States, then the name might be a bit confusing as they tend to call all flavoured mayo 'Aioli', even if doesn't contain Garlic.
A lighter version using Greek Yoghurt
The normal method of using oil is naturally low carb but of course very high in calories. If you're looking to keep your calorie intake down then you can forgo the oil (& egg yolk) and use Greek yoghurt instead! This keeps the calories low and also has the benefit of adding extra protein.
Picking a Greek yoghurt that is both low in carbs and still tasty can be a bit of a minefield. Luckily we've already done the leg work for you. Check out our guide on the best low carb yoghurts that you can buy in UK stores.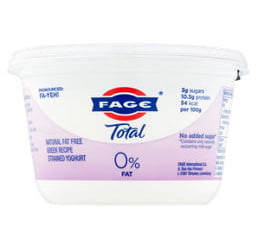 For this keto aioli garlic sauce, we're going to use Fage Total 0% Fat-Free Greek Yoghurt (pictured), as it has only 3g of carbs per 100g and also low in calories (54 kcal per 100g). If you're not restricting your calorie intake then we suggest you use the full-fat version.
Aioli Uses & Ideas
You can have this keto garlic aioli with pretty much anything you want. Some of my favourite uses include:
Dip for meats (e.g. Chicken, Lamb and Turkey)
Dip for vegetables (e.g. Cucumber, Asparagus)
Sauce for keto-friendly fries (check out potato replacement guide here)
Salad dressing
Keto Garlic Aioli – Low carb and keto friendly recipe
Course: Sauces
Cuisine: Mediterranean
Difficulty: Easy
A super quick low carb and calorie keto garlic aioli that is made using Greek Yoghurt! Perfect as a dip or sauce for meat and vegetables.
Ingredients
275g Greek Yoghurt

1 tsp Lemon Juice

1 Garlic Clove

1/2 tsp Dried Dill

1/2 tsp Salt

1/4 tsp Ground Black Pepper
Directions
In a mixing bowl or jug, add all ingredients.
Using an immersion blender, pulse until all ingredients are blended together. Usually takes around 20-30 seconds.
Store in an air tight container for up to 5 days in the fridge.
Serve & enjoy with meat and vegetables!
Notes
Greek Yoghurt – Use either fat-free or normal Greek yoghurt depending on how many caloric requirements.
Blender – Use either an immersion (stick) blender or add contents to a jug blender and blend until fully incorporated.
Garlic – I tend to use two cloves as I like a stronger taste. You can also use garlic paste, just adjust the quantity as needed.