Best keto recipe books for the UK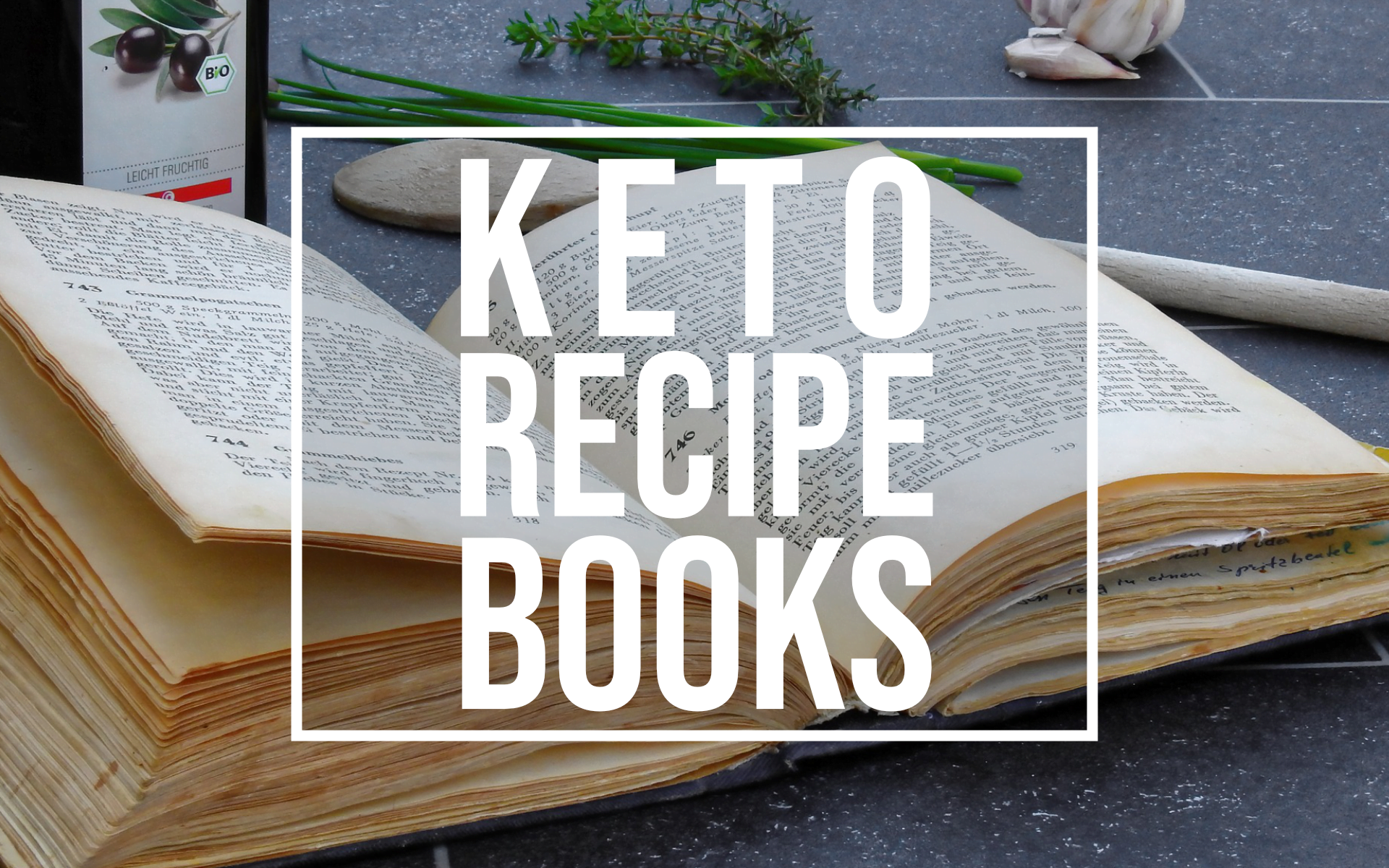 The year is 1990 and you fancy cooking something but there's no internet. What do you do? Grab a recipe book of course! I joke, but there are some good keto recipe books out there and sometimes it's nice to have a physical tangible copy instead of just a bookmark in your browser.
Alas, most of the keto recipe books on sale are targeted towards the US market and so expect to use cups and spoons for measurements. Americans sure do have an aversion to using metric or even using mass instead of volume.
Luckily, you can pick up measuring cups & spoons in almost all supermarkets and they are readily available online. I wholeheartedly suggest you pick up a set if you don't already own some. Go for metal instead of plastic, they look nicer and are much more durable!
Related – check out our guide to the best keto kitchen essentials, including measuring cups & spoons.
Best keto recipe books
If you have a "The Works" store near you, then I recommend making a trip as they usually have a selection of keto recipe books and at a very good price! Alternatively, all of these can be found online and even in some Waterstones stores.
Low Carb Revolution
Full title: Low Carb Revolution – Comfort Eating For Good Health
Author: Annie Bell
I found this one in my local Waterstones, it focuses on whole foods instead of trying to imitate carby products like bread. In addition, it uses actual measurements! I 100% recommend picking this one up!
Keto Kitchen
Full title: Keto Kitchen: Delicious recipes for energy and weight loss
Author: Monya Kilian Palmer
Really nicely designed keto recipe book with clear instructions and proper measurements. Although, my food never looks as good as the pictures in the book!
Keto Diet Quick
Full title: Keto Diet Quick: Fast and Easy Weight Loss Recipes for Every Day incl. Meal Prep and Diet
Author: Emily A. Hughes
Personally, I've not purchased this one yet. I've had a look through the preview pages on Amazon and it looks promising. The reviews look good too! Something to go in my wish list.
The Essential Keto Diet Book #2021
Full title: The Essential Keto Diet Book #2021: Lose Weight with Easy and Tasty Weight Loss Recipes incl. 4 Weeks Weight Loss Challenge
Author: David A. Miller
New for 2021, even though it was published in Nov 2020? The recipes seem quite basic but there are a few of them. Reviews seem generally good and might be one to pick up when it's on offer!
Side note: use a browser plugin like Keepa to track when an Amazon product is reduced or has an upcoming lightning deal!
Recipes & Shit: Blank Recipe Journal Book
Full title: Recipes & Shit: Blank Recipe Journal Book to Write In Favorite Recipes and Notes in Cooking Professionally Designed
Author: Demad Cook
I have binder full of recipes that I've printed off over the years. Slowly they are wearing out and getting covered in grease and other kitchen spillages. If you fancy collating all you recipes in one nice book then this might be for you!
Conclusion
Got any keto recipe books that you recommend? Let me know, I'm always on the lookout for more!