Keto Advent Calendars – Best low carb options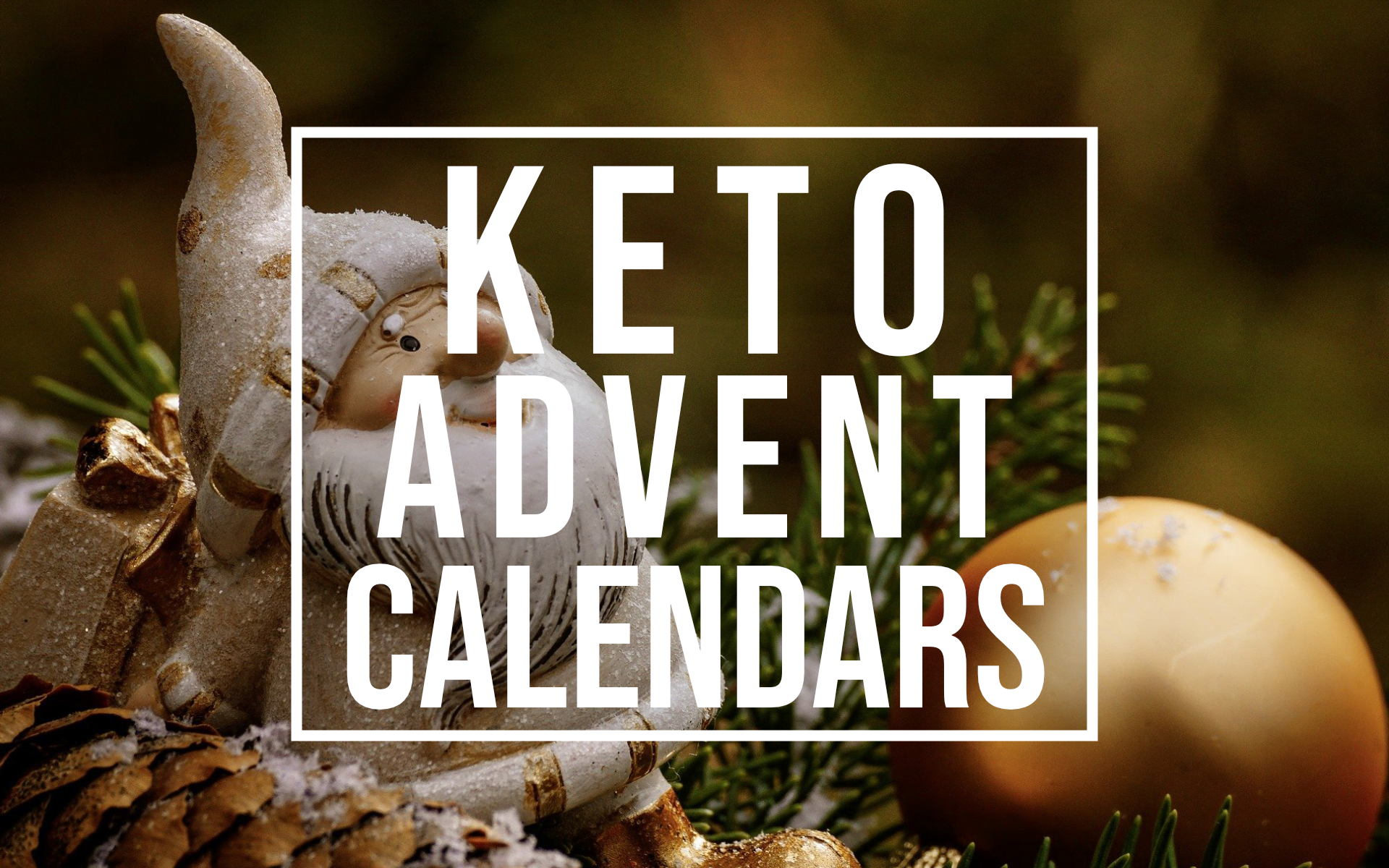 What better way to get in the festive spirit than to have an advent calendar? Eat (or drink) something every day of December leading up to the big day. However, most advent calendars are not keto-friendly (looking at you chocolate) but there are some that are perfect for keto! Let's take a look at the best keto advert calendars in the UK.
Traditional advent calendars
Do you remember being a kid and opening each advent window before school and eating that cheap chocolate? It definitely had a distinctive taste, which I suppose was a good thing as it prevented you from eating all of it in one go. Though, I may have done that a few times…
Of course, most traditional UK advent calendars contain milk chocolate which is about as non-keto-friendly as they come. However, in recent years, more and more unique advent calendars have hit the shelves, including cheese and pork scratchings. Both of which can be keto-friendly.
Cheese advent calendars
Recently, cheese advent calendars have become quite popular and can be been found in a few UK supermarkets like Asda. Of course, you'll need to keep them in the fridge, so make room!
Chocolate advent calendars
Not all chocolate advent calendars are bad, there are some dark chocolate ones that are keto-friendly. Admittedly, the quantity of chocolate is so small that even if it does contain some sugar it shouldn't kick you out of ketosis. Best to aim for 90% cocoa content and above.
Pork scratching advent calendars
These pork calendars kind of remind me of the pork scratching displays you find on the back wall of a bar. Which come to think of, would make a great advent calendar, you could just label each day on a packet with a sharpie…
Coffee advent calendars
A different coffee every morning to go with breakfast sounds like a good idea to me. Although, most of these calendars are for pod/capsule machines so only pick them up if you have one.
Other keto coffee advent calendars
Gin advent calendars
Something for the grown-ups and you probably shouldn't drink these in the morning before work.
In the past, stores like Aldi have sold their own gin advent calendar which contained a small bottle in each window, so keep an eye out in store!
Of course, these are one of the more expensive keto advent calendars but are great as a gift and will probably last the longest.
Other advent calendars
Not feeling like food? How about a gin advent or even some beauty products. There are so many to choose from! I've listed a few of the most popular ones below.
Tea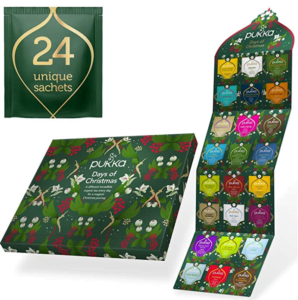 Pukka Herbs Tea Advent Calendar 2020
Inspired by Pukka's beautiful tea selection box designs, this non-chocolate advent calendar is the perfect festive decoration or tea gift for the tea lovers in your family.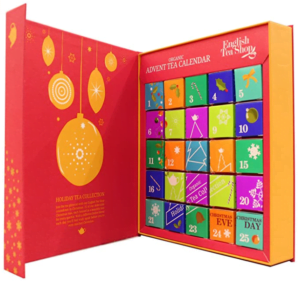 English Tea Shop Organic Book Style Advent Calendar
Premium Collection of 25 Hand Picked Organic Teas. All agricultural ingredients are organically grown and proceed. Certified Organic by Control Union Certifications Ltd.
Beauty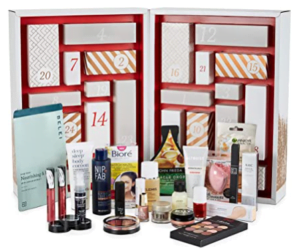 Amazon Beauty Advent Calendar 2020
The 2020 Amazon Beauty Advent Calendar contains a mix of 24 products from some of our most-loved beauty brands from Elemis to Nip & Fab to Sanctuary Spa. The full calendar is valued at over 215 pounds!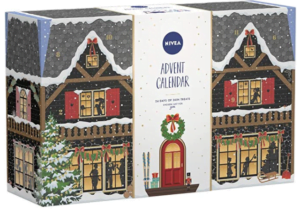 NIVEA Ski Lodge Advent Calendar 2020 for Her
This advent calendar contains 24 individual products including lip balm, hand cream, a face mask, shower cream, make-up remover and deodorant
Candles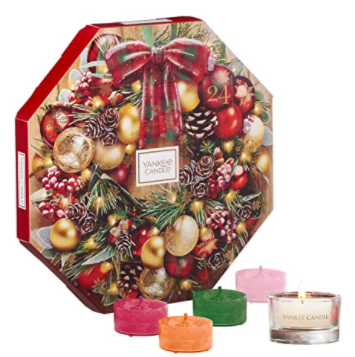 Yankee Candle Advent Calendar Gift Set with Tea Lights
A joyful collection of 24 scented Tea lights and 1 clear glass tea light holder, in 8 magical fragrances.
Make your own advent calendar
Got a special person in your life or just want to treat yourself? You can always try your hand at making your own keto advent calendar. Just pick up a DIY advent calendar kit and add your own gifts!
Related – Check out our keto sweets section for ideas on what you can put in your DIY advent calendar.
Grab a bargain
Not fussed about getting your advent calendar before the first of December? In that case, you can probably save a few quid and wait for reductions.
Most stores will dramatically reduce the price of any leftover stock after the first of December but of course it's first come first served. Also, if it's a popular one, then there might not be any stock to reduce. Furthermore, if it's one that doesn't contain any perishables then they remove it from sale completely (until next year).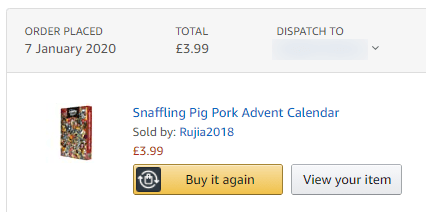 It's a gamble but if you're not particularly fussed, then they can be a great reasonably priced keto snack. I picked up a pork scratching one in January from Amazon at a reduced price of £3.99. Back in November, they were at a high of £22.99, check out the price history below.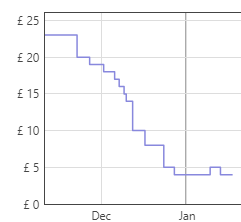 Conclusion
Just because you're on keto doesn't mean that you can't enjoy a nice advent calendar! There are so many to choose from including cheese, gin, coffee, tea and much, much more.
Be sure to keep an eye out in stores, as they will only be available for a limited time and tend to sell out pretty quick!